Sue Mcdonald's Blog Posts
Written by Sue Mcdonald
Friday, 23 October 2015
As a travel expert at Activities Abroad, i'm often asked for holiday inspiration... Here are some great ideas for family winter holidays.
For younger families there may only be one chance to meet the 'real' Father Christmas in Lapland.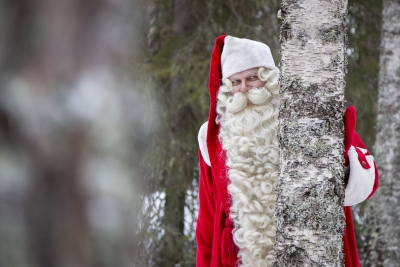 Credit: Marko Junttila & Hotel Gulo Gulo
Our Father Christmas and Arctic Animal Encounters ensures a memorable and magical experience for both children and adults alike. The focus of the holiday is of course the Santa visit......Travelling as a family by snowmobile pulled sleigh through the snowy Lappish Forest, the trail leads to a cosy cabin where you will be welcomed by Father Christmas himself. If you like the idea of a private Santa Claus experience, this is perfect, with the children getting around 20 minutes to talk with him about his most important of jobs!
Written by Sue Mcdonald
Friday, 19 July 2013
When work asked me if I would like to take my family to Gozo for the week and try out all the activities I had no idea that I was about to experience a destination that would remain in my heart forever.
The little island of Gozo (approx. size: 9 x 5 miles) is packed with culture, cuisine and colourful characters. The locals are welcoming, warm-hearted and generous. I had heard that if you ask a 'Gozitan' for a glass of water they will give you a bottle - and this was very true.
The island has a good public transport system although you do need to settle into 'Gozo-time' as no one here seems to be in a hurry.
We hired a car for the week and found travelling around very easy. They drive on the left-hand-side although we were told by our guide that this does not really happen in the hotter summer months as everyone simply drives on whichever side has the shade! All roads pass through Victoria and you are surrounded by the sea – you can't go far wrong!