Rock Climbing & Abseiling
Image credits: Pete Bullen
Climbing high
Rock climbing is an activity which is really adored by many people and feared by others – especially those who may not have a head for heights. Rest assured though, we have a wide range of climbing and abseiling routes to suit all family members and this is often an activity which is a surprise hit of your shared family adventure. The expert tuition and support provided means that many people achieve more than they thought they would.
When done as part of a group, rock climbing engenders a tremendous team spirit as everybody actively encourages each person to succeed and push themselves to their own vertical limit. This is great for children that may be a little lacking in confidence or unsure of themselves.
There is a genuine sense of achievement in finding your way to the top of a rock face especially if you have had to dig deep to push yourself that extra mile to do so.
Abseiling is all about overcoming the fear of leaning back of the rock edge, but will of course be followed by great joy as you make your way down. Again family members can enjoy it together as they encourage it together and there are sure to be some happy smiles of achievement once your feet are back on solid ground.
About Rock Climbing & Abseiling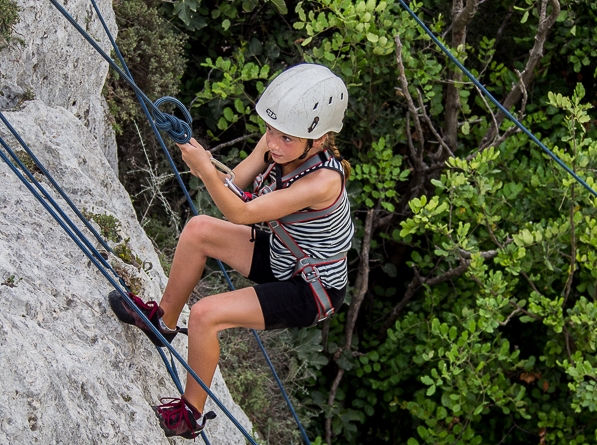 Where can I go to experience rock climbing and abseiling?
Each rock face is unique and generally there are a number of routes with different degrees of difficulty for you to challenge yourself. In some locations rock climbing and abseiling are done separately, whilst in others they are done together – climb up, then abseil back down!
We feature rock climbing and abseiling in many of our locations, allowing you to experience this fun filled activity as a family, but also have a chance to enjoy some wonderful views and scenery.
Gozo, our Maltese destination, is annually one of our most celebrated destinations for rock climbing and abseiling.
Read more
This is down to the combination of excellent local guides and the excellent routes that you will enjoy as a family.
Of course it helps that you get to enjoy some incredible views of the Mediterranean vista once you reach the top. After a chance for a well-deserved rest you will then get to enjoyably abseil back down.
If you want a climbing and abseiling a little closer to home out Lake District experience is a popular choice and even if they typically British weather prevails, Keswick is home to an excellent indoor climbing wall.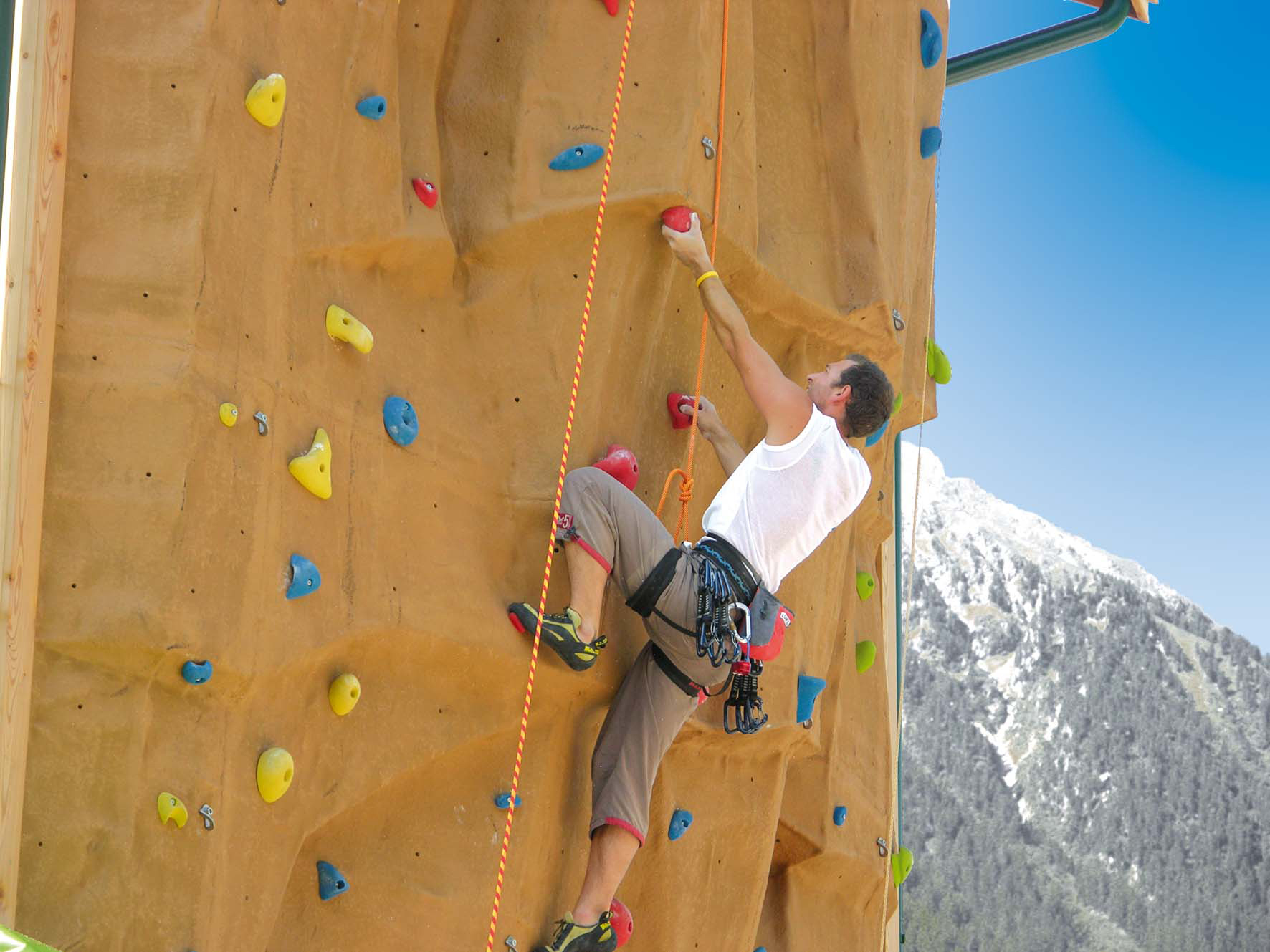 What you need to know
Whilst undertaken as a group activity it can also be said that rock climbing and abseiling are personal challenges both physically and mentally.
Psychologically you have to potentially overcome trepidation about height, but it also requires a bit of mental agility to calculate the best route to propel yourself higher up the rock face. Time and speed are the essence as the longer you stay still the more the pull of gravity will tire you. There is always more than one way and the challenge is to pick the best route for you. The guides will of course be there too to point you in the right direction and can adapt their instructions to suit.
Physically it helps of course to be nimble which is why children tend to excel, but not all rock climbers are and you will be surprised how good some people are at this regardless of body shape.
Read more
The fundamental key to successful rock climbing is momentum.
If you can sustain momentum you can continue much longer and momentum is generated by both arms and legs. The hands find the holds and the legs drive you upwards defying gravity as you go.
There is always the reassurance that you are in good hands supervised by an experienced guide who is in complete control. Become too tired to carry on or slip and you simply dangle in the air as you are gently lowered back to the solid ground!
Abseiling perhaps requires less mental calculation but it can be tough to overcome that first lean back from the top as it requires overcoming your body's natural desire to not be that close to a height, but once you start abseiling you will grow in confidence and soon be zipping down the face.