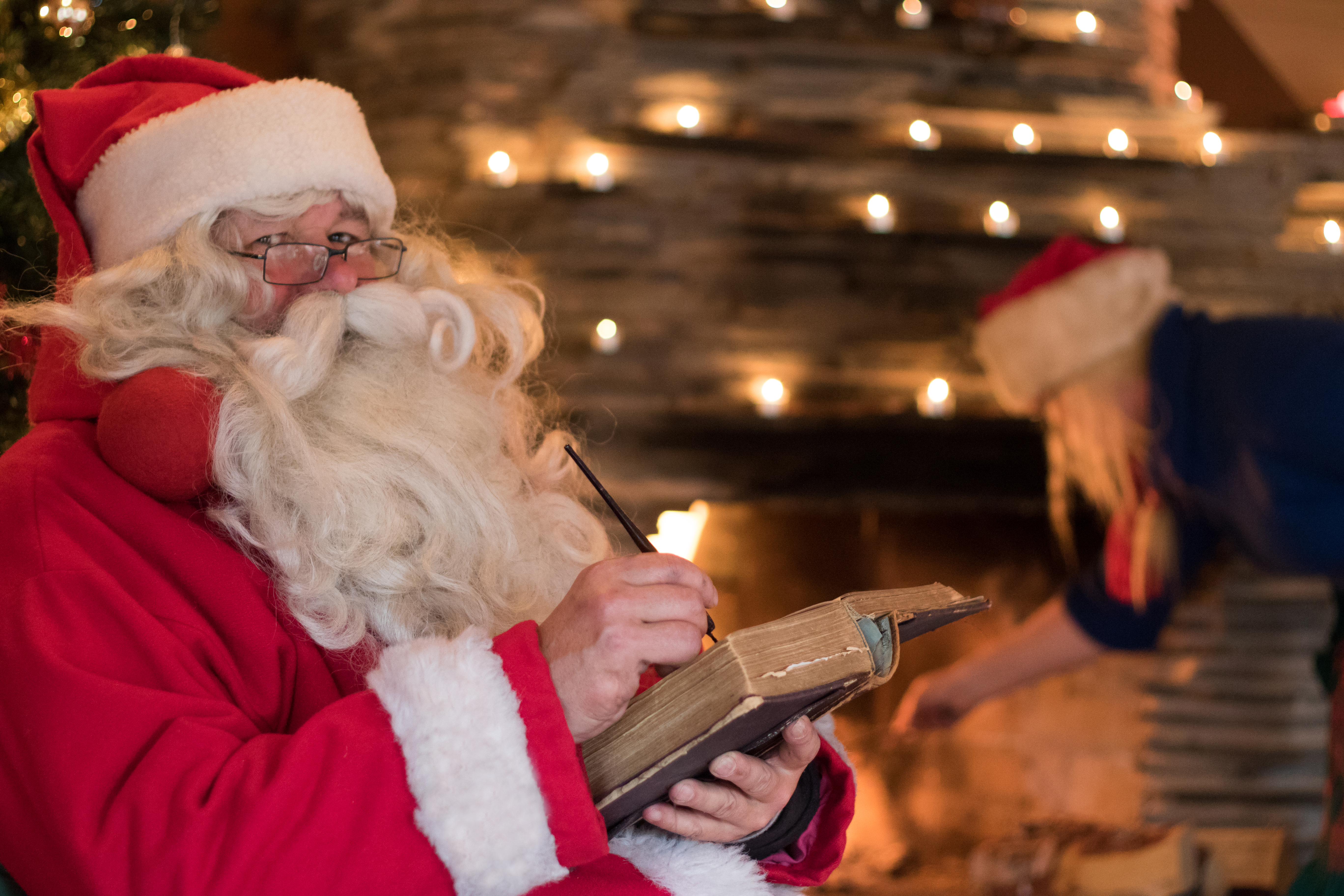 Father Christmas
Image credits: Paavo Hamunen, Kuusamo, Hotel Gulo Gulo
Father Christmas and the delights of Lapland
There's genuine magic in that crisp Lapland air.
Imagine the 'crunch, crunch' of tightly packed snow underfoot as you walk excitedly through a winter-white landscape towards a small cottage nestled in the forest or on the shore of a frozen lake. Inside a childhood dream awaits in the form of a large and jovial bearded man regaled in the white-trimmed red robe we all recognise so readily.
There is nothing in the world quite so exciting for children and parents alike as the anticipation of a meeting with Father Christmas in his "North Pole" home grows. For families with younger children, an intimate Santa Claus experience should be an integral part of any December trip to Lapland. However, we also like to give some thought to Mum, Dad, Grandma, Grandpa and anybody else along for this reindeer ride. These family holidays are just that……family holidays for everybody to enjoy, not just the youngsters.
Hence, on our trips, while there will be an enchanting meeting with Father Christmas, there will also be an emphasis on other activities which are popular north of the Arctic Circle. In our opinion, you haven't lived until you've experienced dog sledding, met reindeer in Lapland, or explored the winter wonderland that is a snow-laden forest.
Read more
These activities and more, all form part of our December winter holidays for families with younger children. Yes, Father Christmas plays a big role in these trips, but we also try to ensure that your experience of Lapland is a fully-rounded one.
We want everybody, kids, parents, grandparents to come home having experienced the full glory of Lapland. That way, absolutely everybody comes home with memories to last a lifetime.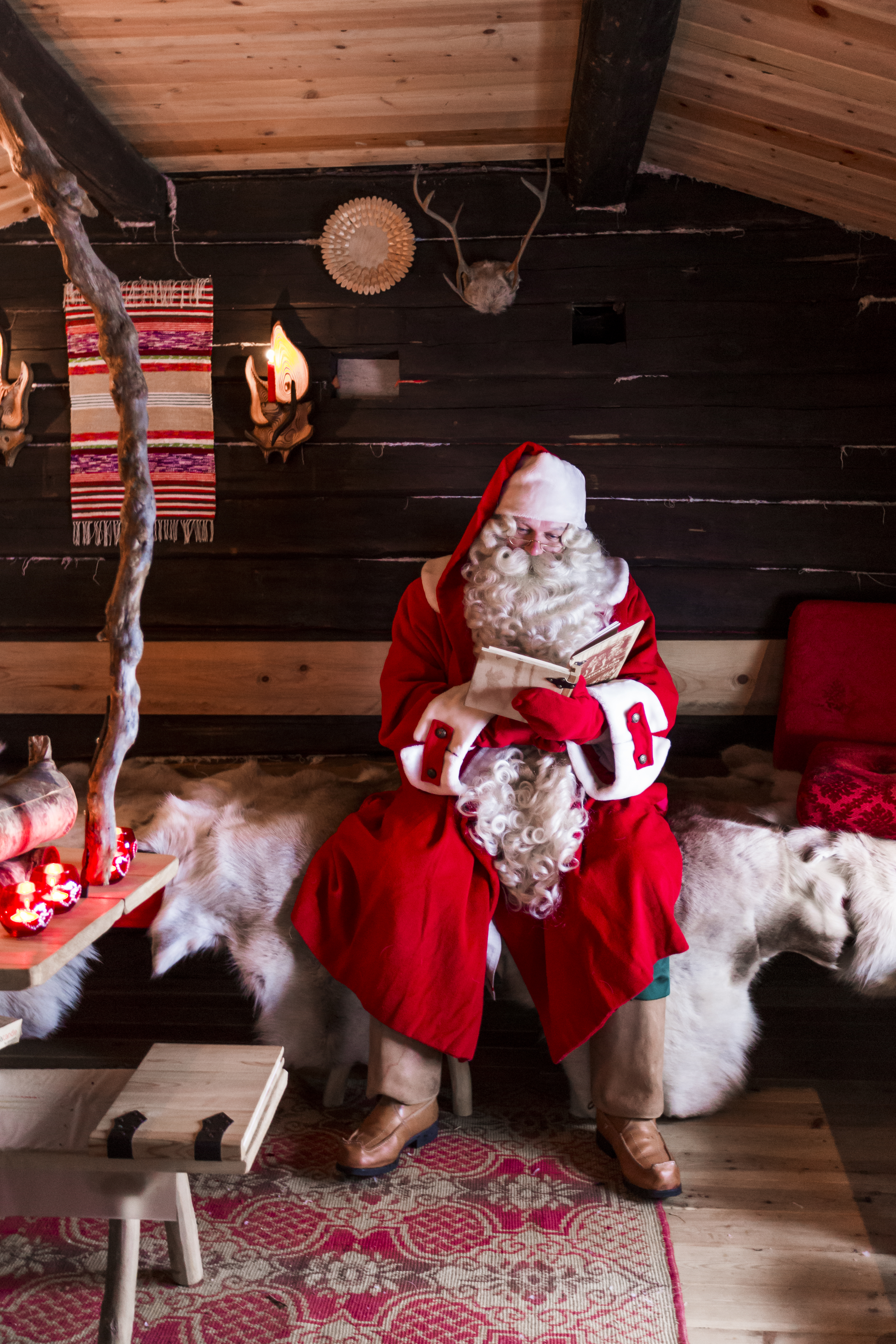 What makes our Father Christmas experiences different?
Throughout December, hundreds of flights carrying excited families arrive at Lapland's airports. From their arrival points, the vast majority are transferred a short distance to what we have come to know as "The Santa Centrals". These tend to be in larger urban or ski areas, designed to cater to the mass market.
Here are three things that we believe make our trips that extra bit special:
1. We never feature day trips to Lapland
There is too much to see and do in Lapland and you can achieve very, very little in just a few hours. We also believe that days trips are too stressful for parents and too tiring for young children.
2. Winter holidays not Father Christmas trips
We aim to provide a rounded experience of Lapland that is suitable for every family member. While Father Christmas will pay a significant role in your holiday, he will not be the-be-all-and-end-all. We want the grown-ups to enjoy the wonderful winter landscapes and the exciting snow-based activities too.
3. Locations
Our trips are generally based in much smaller locations than those used by the larger operators. These destinations are quieter and more authentically Finnish.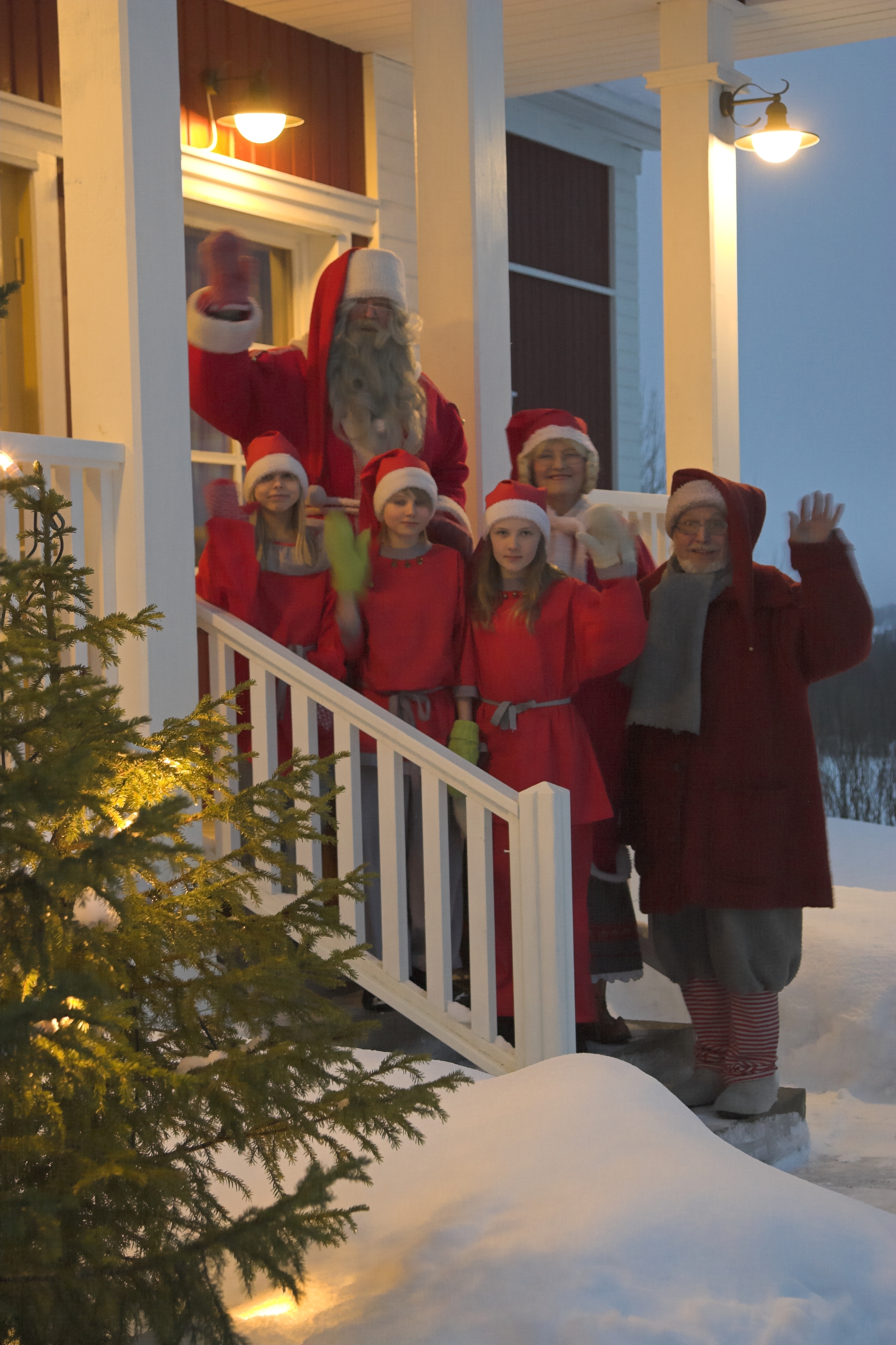 A land all wrapped in winter
Lapland is a marvellous holiday destination throughout the year, but it becomes especially spellbinding at Christmas time. The snowy landscape gleams in the winter darkness, and you enter a world unlike any other.
Our Christmas holidays take you to less crowded destinations in Finnish Lapland.
You can choose one of our itineraries at the delightful Hotel Jeris, where cosy winter cottages await and a wealth of Arctic adventures can be found alongside an intimate meeting with Father Christmas. We have short breaks available as well as our ever popular week-long Christmas holiday.
At Ranua you can combine your festive fun with some exceptional animal encounters at the Ranua Wildlife Park. We provide carefully designed fixed itineraries here, and the chance for you to totally tailor your time on our Ranua Pick and Mix holiday. You can try activities such as dog sledding and snowmobiling as well as the experiences such as feeding polar bears! An unforgettable meeting with Father Christmas is, of course, one of the most popular choices.
For those who are looking for a holiday centred on Father Christmas then our Magical Search in Kuusamo is the trip for you. It includes an unforgettable half day with the great man, where the small group spend time baking and enjoying fun and games with Mr and Mrs Claus.
Don't worry if you can't decide on the holiday for you, our Travel Experts all have firsthand experience of our destinations and so they will be more than happy to help you plan the perfect holiday for your family.