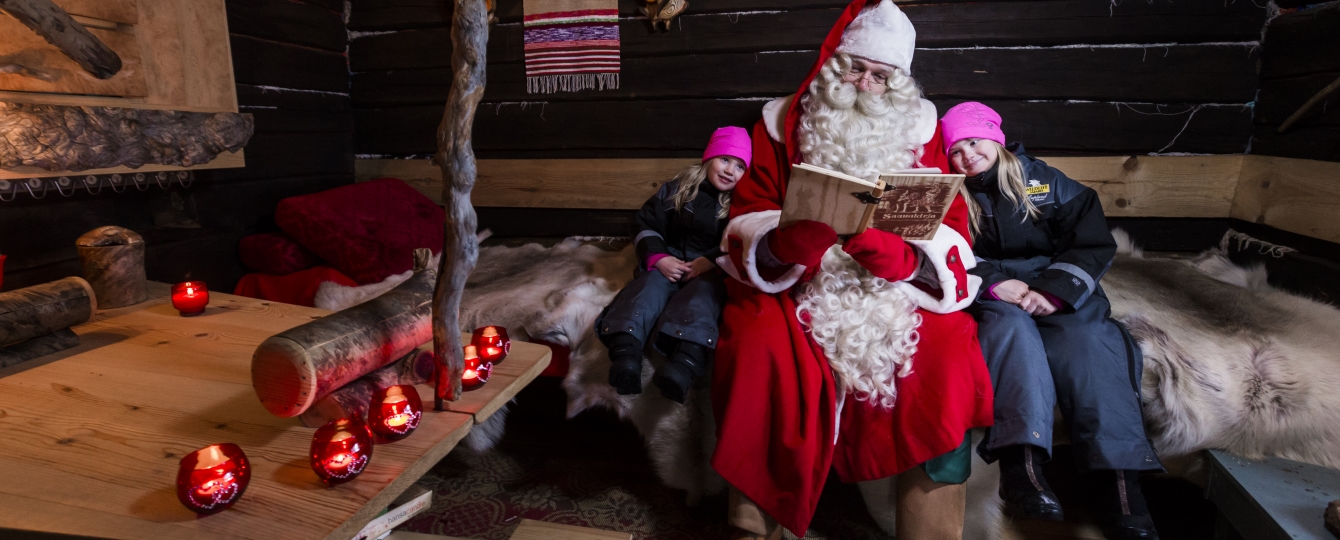 Father Christmas
Image credits: Paavo Hamunen, Kuusamo, Hotel Gulo Gulo
Come with us to Santa's town
Father Christmas is one busy man, shooting around the world by sleigh to get all those presents delivered on time. Little wonder that children barely get a chance to say hello when visiting his grottoes, given that he's flying off to be in fifty places at once. Not with Activities Abroad! We take you to meet him at his least rushed, catching some rest in Lapland as he prepares for his seasonal travels.
As each of our holidays has private audiences with Santa, you won't be herded in and out of his house like reindeer! Travel over by sleigh and greet the elves as you head inside – you may even be able to become a helper and bake spiced gingerbread cookies by the twinkle of candlelight!
Best of all, children can laugh away with the man in red and white, sharing their Christmas hopes and hearing his enchanting stories. Group sizes are kept small, so you can wish hustle and bustle on its way and make the most of personal experiences that the whole family will remember.
About Father Christmas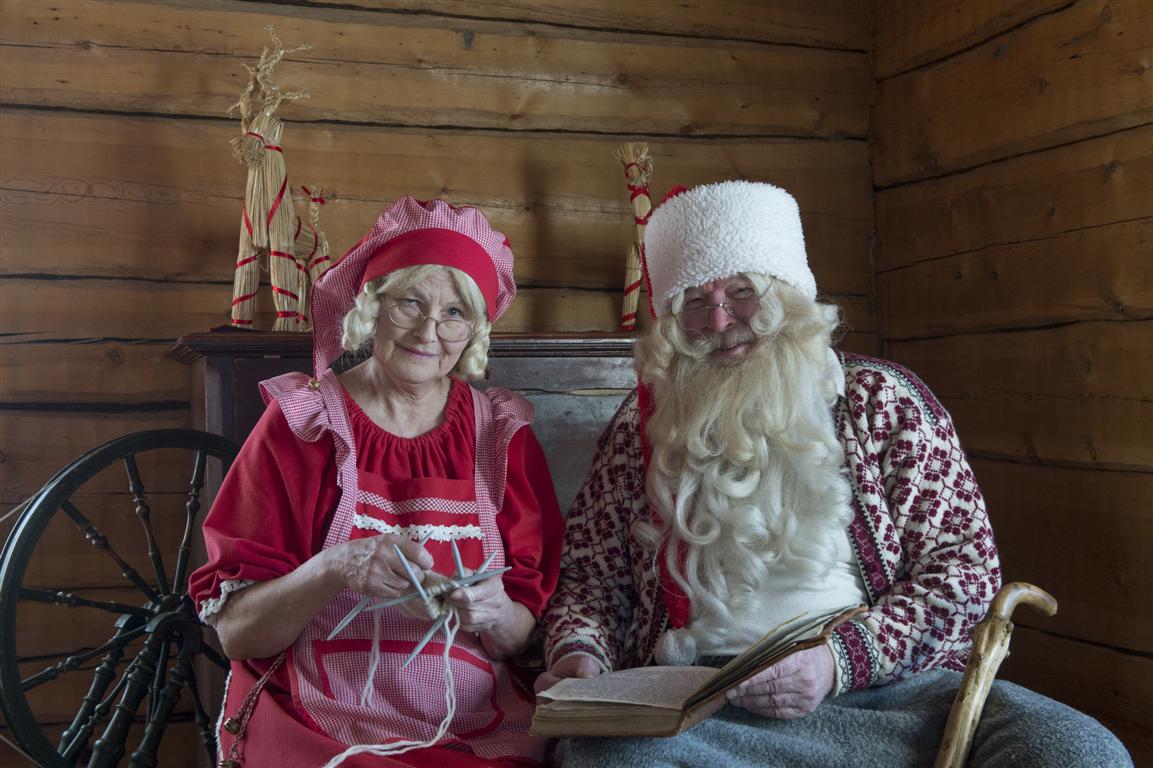 Christmas trips with festive fun
Christmas holidays with Activities Abroad take you to less crowded destinations in Finnish Lapland. Meeting Santa is one highlight in itineraries filled with shovel-loads of wintery entertainment! We offer packages for both the whole week and a shorter number of days: a choice of trips at convenient lengths for you.
Spend seven nights in your very own winter cottage at Jeris, with a warming log fire and private sauna. The week includes snowmobile driving and cross country skiing, as well as a stunning husky ride.
Read more
Children can look forward to hunting for a special wishing tree and finding treasure in the snow. Christmas craftwork and a reindeer farm add seasonal touches; you will also be treated to lunch in a restaurant made of ice!
Alternatively, journey over the white wilderness of Kuusamo with reindeer pulling your sleigh – just like Father Christmas himself. A bit of snow sculpting is loved by all, bringing out inner artists. There is the further opportunity to put on snowshoes and go looking for Santa, and to go sledging on a frozen lake with his elves!
Our three night trips to Ranua and its exceptional wildlife park – top in Europe for Arctic animals – connect your Christmas to the natural world. Meet around 50 different species, such as musk oxen, wolverines, and the attraction's famous polar bears. You will have the important job of giving them their Christmas dinner! Dogsledding and snowmobiles contribute to the excitement.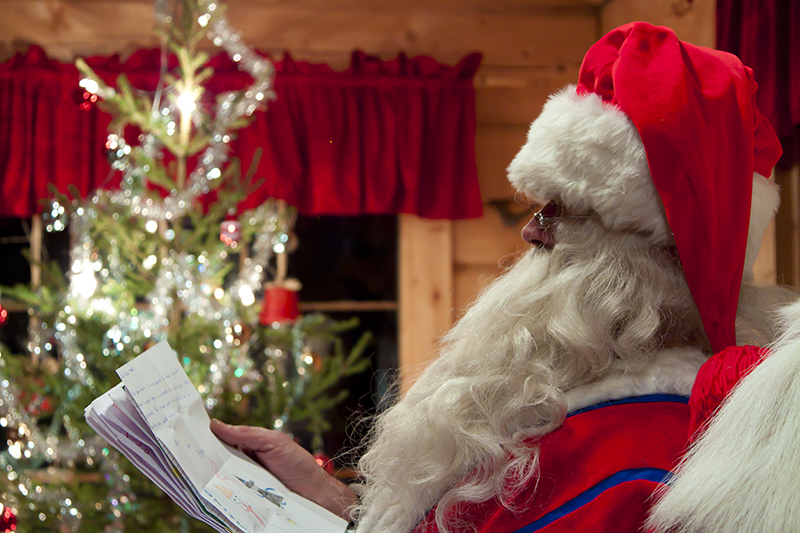 A land all wrapped in winter
Lapland is a marvellous holiday destination throughout the year, but it becomes especially spellbinding at Christmas time. The snowy landscape gleams in the winter darkness, and you enter a world unlike any other. At Kuusamo, the frozen forests and rivers have a life of their own, as does the icy lake of Jeris. To see Ranua's animals at this time is to see them with the most impressive coats of fur protecting them against the cold. Stood in their frosty habitats, they are easier to make out, making your visit to the park all the more rewarding.
If you don't happen to spot a certain sleigh soaring through the air, you may well get a glimpse of something just as amazing: the Northern Lights.
Read more
These dance across the Finnish skies for around 200 nights a year, with December being an ideal month to observe them. Their hypnotizing colours are always a favourite with families – to sight them during your stay would be particularly wonderful.
Don't hesitate to book – Santa Claus wouldn't go anywhere else!