Novigrad, a historically sleepy fishing town, has increasingly become a popular tourist destination due to its traditional Croatian charm and tranquil setting which has proven irresistible to travellers from all over the world. No matter how popular, Novigrad still manages to maintain its intimacy and quietude, which appeals to so many families in search of a relaxing summer haven.
---
Photography by Suzanne Wainwright (client), Ivo Biocina and the Croatian National Tourist Board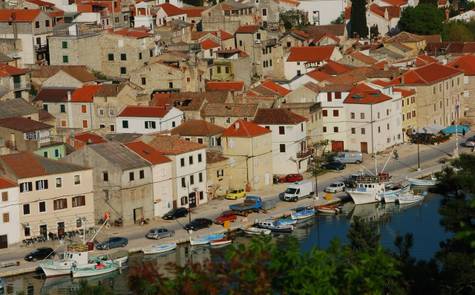 Soak up the culture...
The town of Novigrad is a historical, architectural gem, reflected in its ancient city walls and centuries-old buildings, which parents can appreciate alongside the exciting activities that the natural landscape has to offer.
The area is also a gastronomic delight as local restaurants take pride in their traditional cuisine. Get ready for a serving of mouth-watering seafood dishes, flavoursome Mediterranean recipes and delightful Istrian wines!
Activity bliss
What makes Novigrad so ideal for families is the fact that it is a perfect base for some thrilling experiences. The crystal waters of Novigrad Bay are perfect for venturing out onto the water in a sea kayak, and the nearby Paklenica National Park in Starigrad is home to awe-inspiring, dramatic rock formations which are great for exploring on a hike. You can spend the day cycling through Krka River National Park, admiring the phenomenal set of seven waterfalls and a trip to Cetina River will have you white-water rafting over the fast, foaming waters.