Trips to Plitvice National Park
Plitvice Lakes National Park is, unsurprisingly, Croatia's most popular tourist attraction.
Located half way between the stunning Croatian cities of Zagreb and Zadar, this UNESCO World Heritage Site delights all who witness it. This natural wonder consists of 16 incredible azure-blue lakes, all of which are interconnected by a series of stunning, plunging waterfalls that lie deep in the heart of the park's woodland.
Spanning approximately 300 square kilometres of lush, emerald green forests, the park is also home to an array of exciting wildlife. Whilst exploring the flora and fauna of the park, keep your eyes peeled for brown bears, deer, boars, rare birds, otter, beautiful butterflies and so much more!
Photography by Ivan Coric, Stipe Surac and Croatian National Tourist Board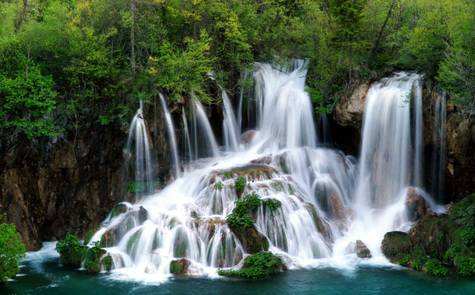 UNESCO fun!
This beautiful Plitvice National Park is a gold mine for activities and exploration, as there are so many ways to delve into the surroundings and admire the views. Hiking over the walkways and bridges is an excellent way to take in spectacular sights of the turquoise water and lush flora from above. The park is the largest national park in Croatia and one of the oldest in the whole of Southeast Europe.
This unique, UNESCO World Heritage site is one that is not to be missed.
The village of Licko Lešce
Just a 20-minute drive from the UNESCO Plitvice National Park lies the delightful village of Licko Lešce, which will be your base during our Plitvice Lakes Adventure.
This beautiful, remote village is ideal for families and explorers, as the area has a stunning natural landscape and sits beside the River Gacka. This also makes for some splendid vistas that can be admired while you relax after an action-packed day with the family.