Venture away from mainland Croatia and you will experience the stunning Elaphiti Islands, a small archipelago that stretches across the Adriatic Sea to the north-west of Dubrovnik.
In this archipelago, there are many islands and islets but only three that are permanently inhabited that are all accessed by a relaxing ferry ride. The islands of Lopud, Koločep, and Šipan offer families a secluded paradise in which to experience true tranquillity and enjoy your luscious Mediterranean surroundings.
On our Young Family Island Adventure, you will be based on Šipan, the largest of the Elaphiti Islands which is known for being the more rustic island of the archipelago and is popular for its scenic surroundings and relaxing, laid-back atmosphere and its fabulous wine!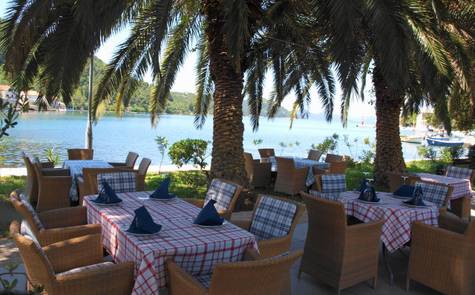 Paradise found
The stunning landscape of Šipan draws in families who want variety and excitement on their holiday.
The island is historically fascinating, geographically beautiful and is small enough to explore and appreciate by foot. Its lush vegetation, scented pine woods, crystal clear water and quiet, ethereal ambience are enough to lure in any family.
Perfectly situated for active fun!
Cycling is an excellent way of traversing the island and the stunning coastline can be explored by sea kayak and by snorkelling. The location of Šipan means that it is also ideal for visiting other areas of Croatia. Its close proximity to the magnificent, walled city of Dubrovnik allows for an easy visit here to feature in your itinerary. You can also venture to Lopud Island, which is another member of the Elaphiti Islands, famous for having the best beach in the archipelago. Here, you can admire the monuments, old churches and impressive fort, as well as the stunning views.