The island of a thousand experiences
Tenerife, the largest of the Canary Isalnds located off the coast of West Africa, is renowned for its family-friendly beaches and warming year-round sunshine. But this isn't all this small island has to offer.
Through our personal visits and established relationships with our local clients, we have carefully crafted our holidays to show off our destinations. One of the best ways to do this, we feel, is through unforgettable activities - and Tenerife certainly has plenty of memorable experiences on offer.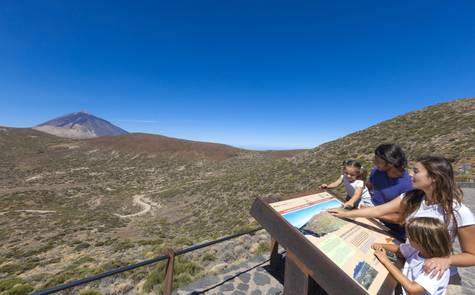 Land-based activities
As the largest of Spain's Canary Islands, it's no surprise that there is so much on offer in Tenerife. The landscape moves from volcanic peaks and black sand beaches to pine forests and towering rock formations with plenty of activities to enjoy the different terrain.
During our 7-night family holiday, you'll visit the moon-like landscape of the Unesco-listed Teide National Park and have the opportunity to hike near the third tallest volcano in the world, Mount Teide.
You will also visit Forestal Parque to see a completely different side of the island where an adventurous day will have you zip-lining and rope climbing amongst the treetops!
Adventures on the water
The surrounding waters of Tenerife offers just as many adventures as the land. Home to over 20 different dolphin and whale species, our holiday, of course, includes a boat trip to try and spot some of the marine life.
You can discover more of the underwater world during snorkelling and spend time on the water during stand up paddleboarding. Our 7-night trip also takes you a kayaking trip to see the incredible rock formations of Los Gigantes, the 'cliffs of the giant'.
Read more
Staying in family-friendly hotels with options to suit different party sizes, we have carefully crafted our holiday to Tenerife to include something for the whole family. More importantly, we have created an itinerary to ensure you and the family will be talking about this holiday for years to come!
---
Image Credits: Turismo de Tenerife