Surfing
Surf's up!
In 1767 the crew of HMS Dolphin under the command of Captain James Wallis arrived in Tahiti and may as a result claim to be the first Europeans to witness 'Surfing' which had been a traditional Polynesian pastime for many centuries. Nowadays it is not only a much enjoyed activity but also a widespread competitive sport and beloved hobby!
Surfing can be done on various types of equipment, including surfboards, longboards, Stand-Up Paddle boards (SUP's) and body boards, and we feature a variety of options during our family experiences.
Typical surfing instruction is best performed one-on-one, but can also be done in a group setting.
The most popular surf locations offer perfect surfing conditions for beginners, as well as challenging breaks for advanced students. For families this is perfect as members will likely have varying abilities and experiences and you will get the chance to each have a go at your own pace (and no doubt giggle when one of you wipes out!).
Surfing is not something that you can experience everywhere – a fact that can make it that little bit extra special for families.
About Surfing
Featured Holidays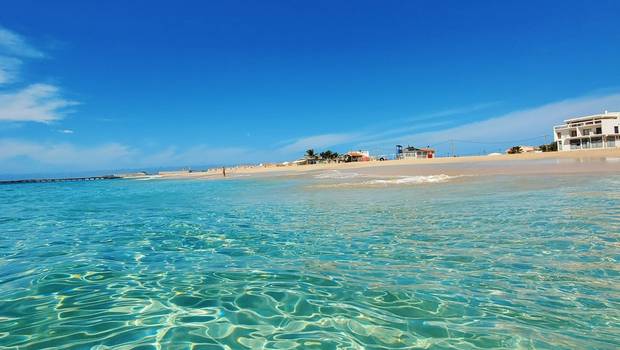 Where can I go to experience surfing?
The ideal conditions for learning are small waves that crumble and break softly, as opposed to the steep, fast-peeling waves desired by more experienced surfers. When available, a sandy seabed is generally safer. The Alentejo Coast of Portugal is therefore an ideal location to learn how to surf and why it is such a popular choice with or families every year. That and the fact that the Atlantic breezes make it very attractive for those who like their sun, but without oppressive heat!
Read more
Here our expert (and extremely friendly) guides will guide an activity lasting around four hours or so beginning on the beach to learn some basic skills before taking to the water. The location also provides the ideal spot for resting in between waves too, with gorgeous sandy beaches to chill out on.
Another form of surfing – stand up paddle boarding – is available in one of our most popular destinations in Croatia on the clear emerald waters of the River Gacka. Here you will enjoy a relaxing trip along the grade one river – taking in the gorgeous scenery and enjoying a chance to splash and swim in the water too.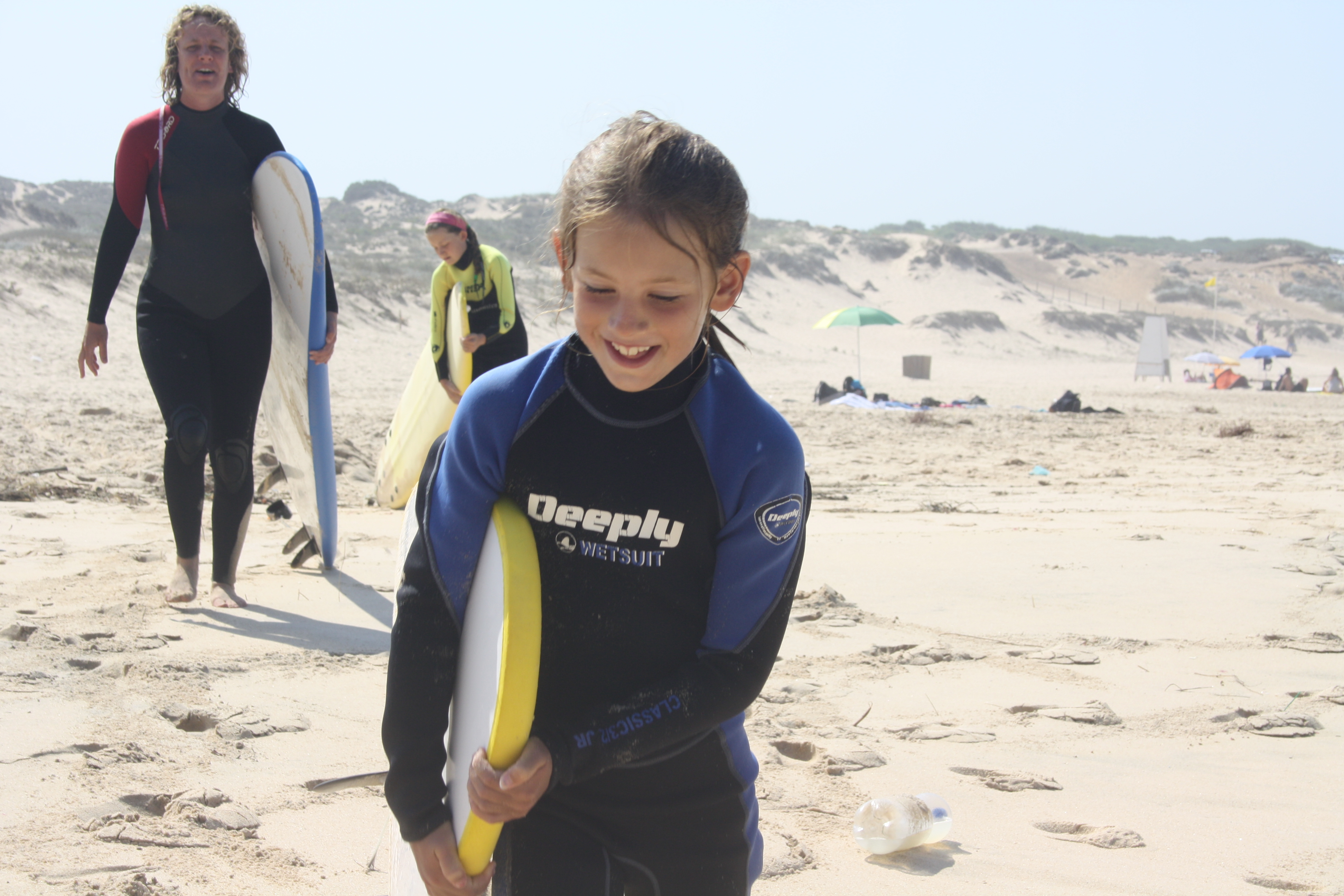 What you need to know
Surfing requires several skills: Paddling strength, positioning to catch the wave, timing and balance. Paddling out requires strength, but also the mastery of techniques to break through oncoming waves (duck diving and rolling- although these are not required in smaller waves). Take-off positioning requires experience at predicting the wave set and where they will break. The surfer must pop up quickly as soon as the wave starts pushing the board forward.
Preferred positioning on the wave is determined by experience at reading wave features including where the wave is breaking. Balance plays a crucial role in standing on a surfboard. Thus, balance training exercises are a good preparation.
Read more
Practicing with a balance board or swing boarding helps novices master the art.

We know that most families will be fairly new to surfing and that's why we choose some of the best guides in the business. They will make sure you can master the basic skills and will offer advice and guidance throughout. It's safe to say that not everyone will be able to stand up on the board straight away, but usually it's the little ones that master it quickly, so grownups can feel a great deal of pride in watching the children take on the waves.