Our representative Katrina has been busy looking after our families staying in Harrinva, Jeris and Torassieppi this year. We caught up with Katrina to find out about her winter in Lapland.
What do families enjoy the most about Harriniva, Jeris and Torassieppi?
There are so many fun activities to enjoy especially for children. Children always love meeting the huskies. They enjoy the husky safaris and getting to cuddle the huskies. The reindeers are also very popular and a reindeer sleigh ride is a magical experience for the whole family. The tobogganing is probably one of the most popular activities. It's very fun and children don't get cold as they are constantly running up the hill for another go.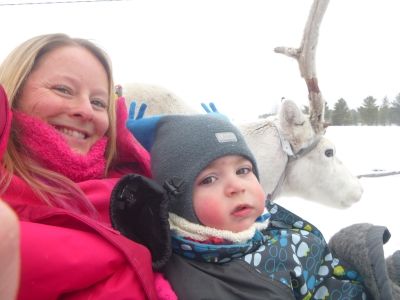 Reindeer Sleigh Ride