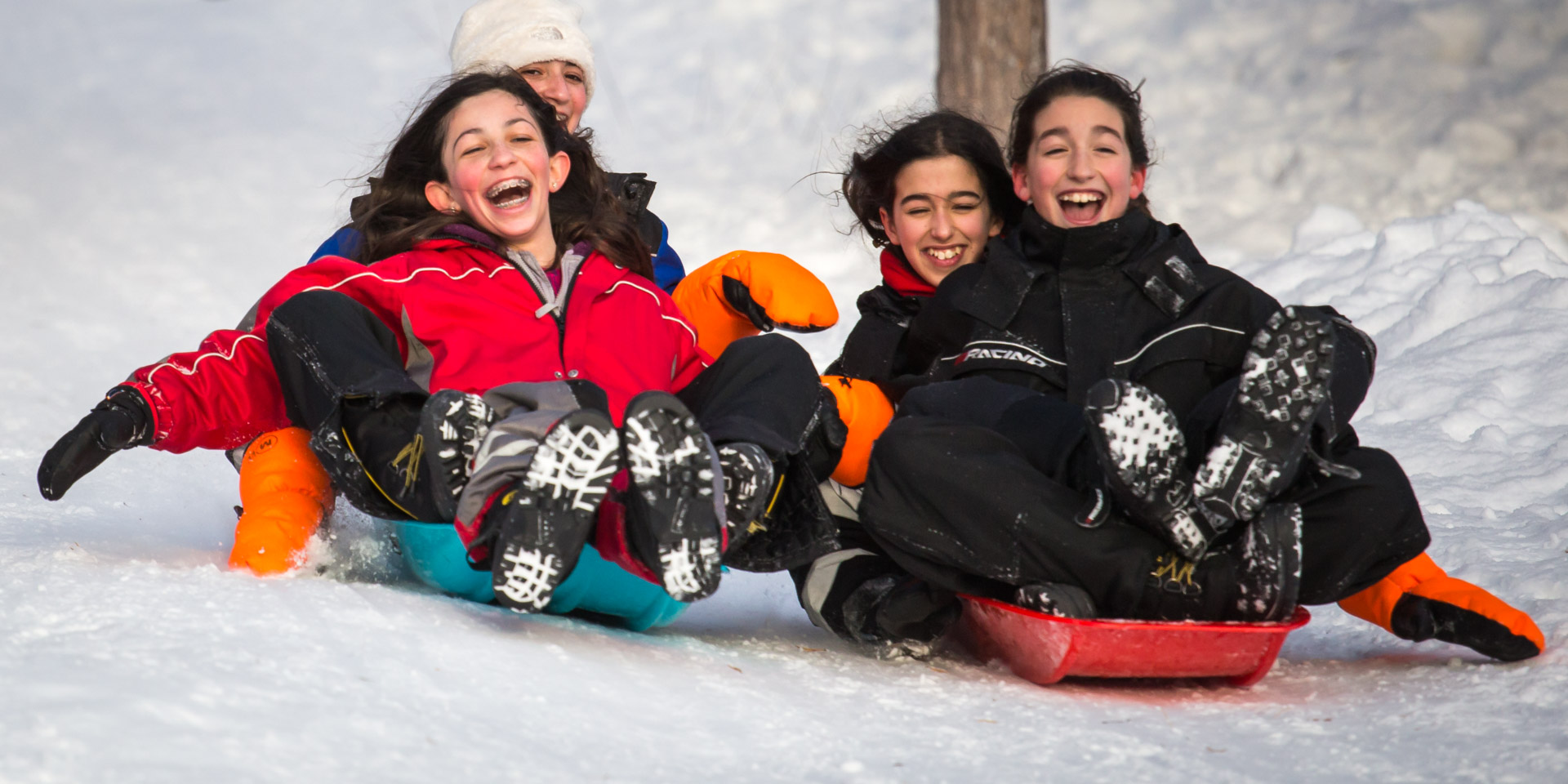 Lapland Adventures for Older Children and Teenagers
Lapland has an incredible amount to offer for families with older children - it remains a magical destination for families even when Father Christmas is no longer the top of the list of priorities! From our experience, with our own families, this magical winter wonderland is the perfect place for kids of all ages to let loose and have some fun. Pushing yourself out of your comfort zone and trying something is a guaranteed way to create shared experiences and memories. It also helps that in Lapland these involve 'cool' things such as Snowmobiles, huskies and (hopefully!) the Northern Lights!
Something about the snow takes everyone back to being kids again! It is not always the most obvious activities which bring the most fun - building a snowman, sledging and snowball fights also put a smile on everyone's face too.
There are so many benefits from a holiday in Lapland but here are the main ones which repeatedly are mentioned in our happy guest's feedback:
Quality time with your children: Lapland is the perfect place to spend quality time with your children. There are so many activities to do together that you'll be able to bond and create memories that will last a lifetime.
Peace and quiet: Lapland is a great place to escape the hustle and bustle of everyday life. The peace and tranquillity will be a welcome change of pace for both you and your children.
Unique experiences: Your family will have the opportunity to experience things that they would never be able to do anywhere else in the world.
Here are just a few of the activities your kids will love in Lapland:
Northern Lights hunting: Lapland is one of the best places in the world to see the Northern Lights, also known as the Aurora Borealis. Go on a Northern Lights hunting tour with your kids and share this bucket list experience together as a family to see if you can spot these amazing natural lights.
About Lapland Adventures for Older Children and Teenagers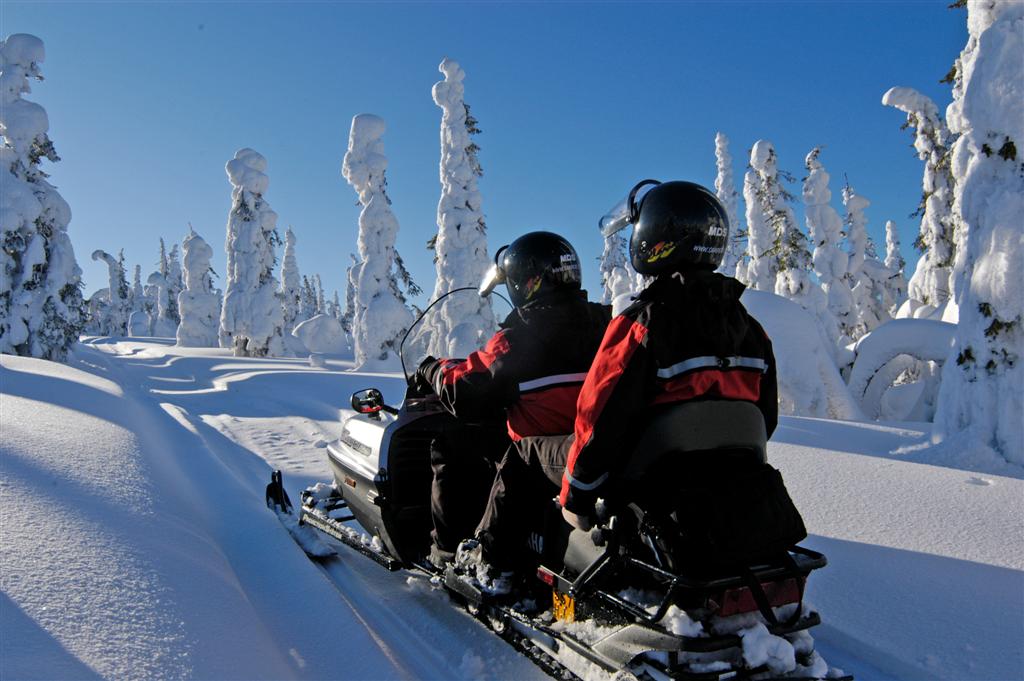 Snowmobile safari: Take a snowmobile safari through the snowy forests of Lapland. This is a great way to see the local wildlife and get some adrenaline pumping. From the age of around 15 years (this does vary depending on the destination) then children can ride pillion on the back of a snowmobile with a parent driving. You do need a full driving license to drive snowmobile but you feel equally cool cruising along on the back!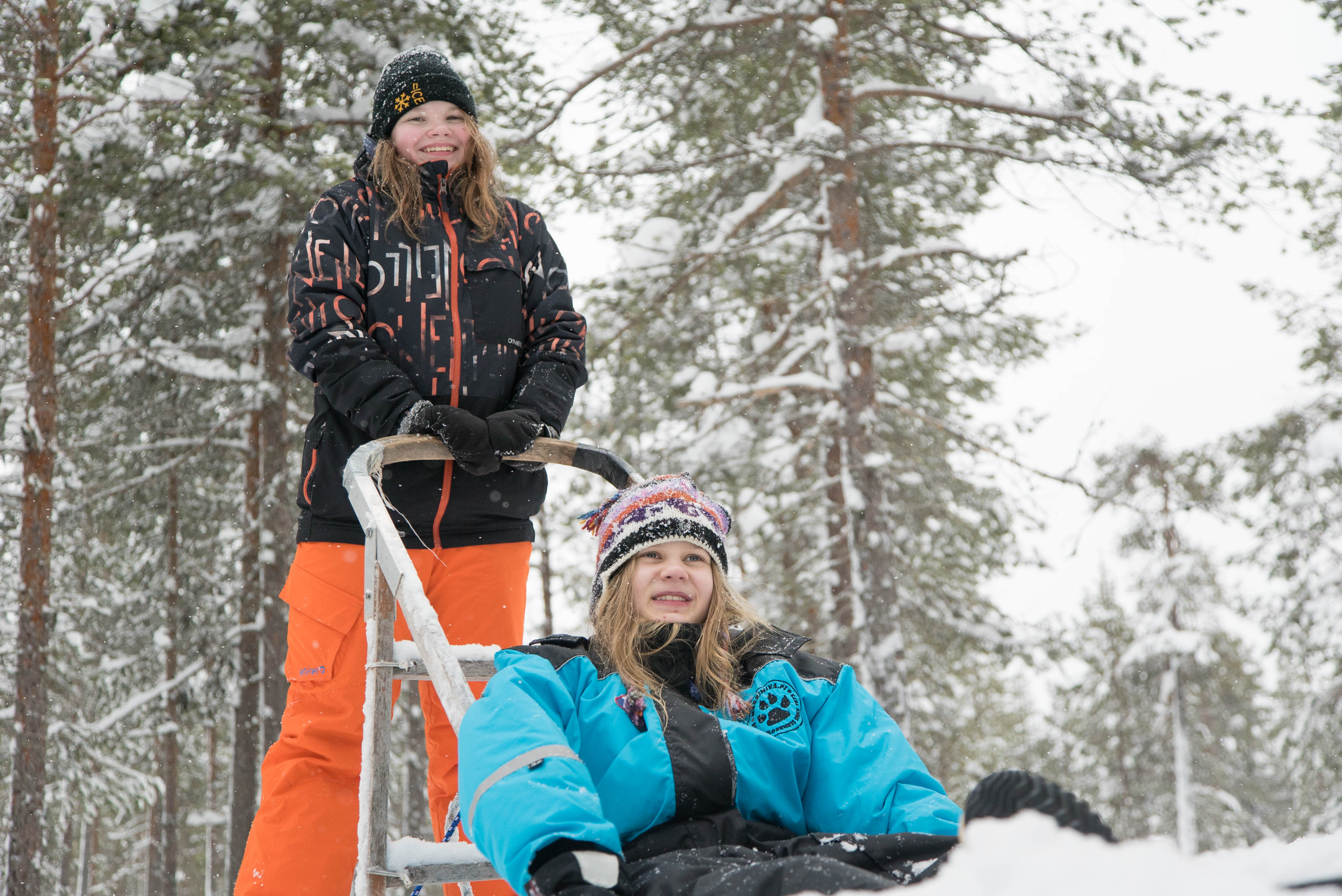 Husky safari: There is nothing quite like exploring this winter wonderland on a husky safari and meeting these friendly and furry creatures synonymous with Lapland. There is always the chance to learn about the dogs lifestyle from their musher and the exceptional team who looks after them. Children can normally (depending on the destination) sit in the sleigh as the adult takes control of the team.