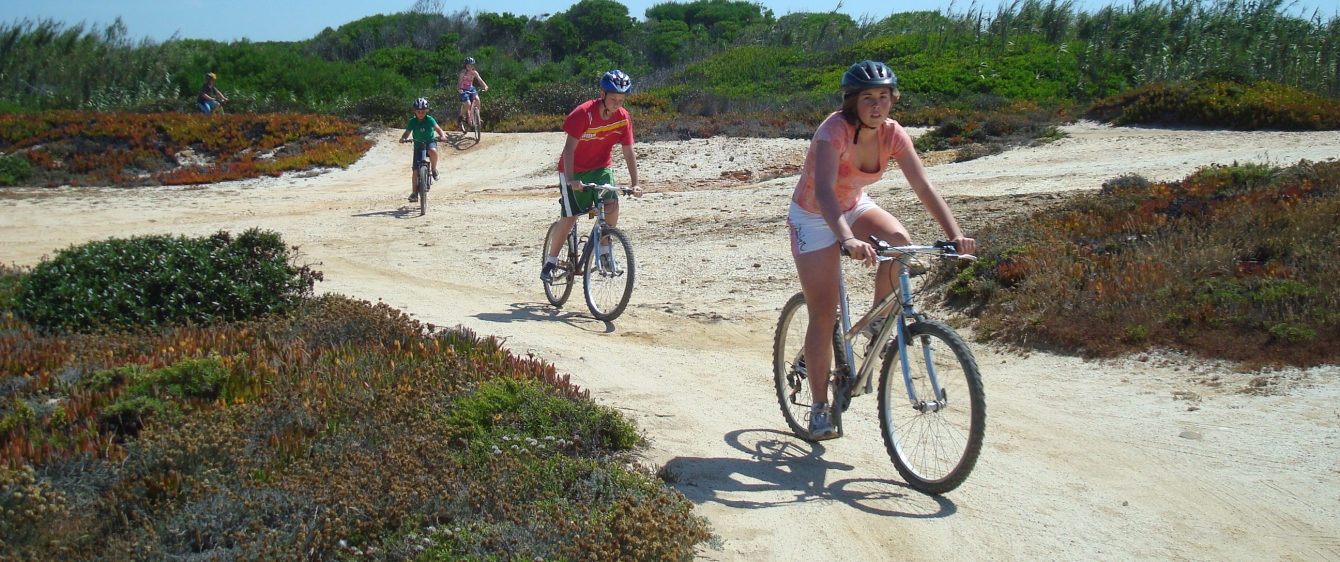 Cycling and Mountain Biking
Pedal power
Cycling and mountain biking are two extremely popular activities and are included in many of our family holidays. They provide an active way of exploring some incredible places, getting to know the group and having some great fun.
So, what is the difference between cycling and mountain biking? Well, basically this is to do with the terrain that you will be covering and therefore the type of bike that you will be using.
Our cycling tends to take place on quiet roads and tracks in the countryside where your guide will lead you from point to point on a peddling tour of discovery. As you travel along in your very own peloton, you'll have the chance to get to know the other group members, stopping off at scenic spots and to enjoy drinks and snacks.
Our mountain biking days are off-road activities and so you will be provided with a bike appropriate to rougher terrain. You'll travel cross country on tracks and paths that are well suited to beginners. If you are really up for a challenge then in some cases more technical sections can be added in. The routes will be undulating and get you off the beaten track to enjoy a great family activity.
About Cycling and Mountain Biking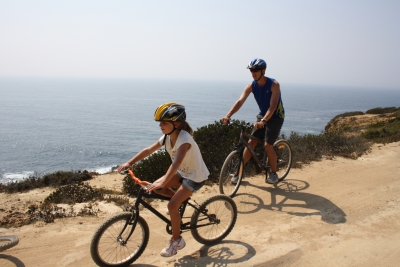 Where can I experience cycling and mountain biking?
Cycling features in many of our holidays as it such a great way for families to actively explore an area together.
Whilst we have great days of mountain biking on offer in the Catalan Pyrenees and Turkey's Mediterranean coast, we also offer some unique routes further afield.
During our holiday in Ecuador, families explore the area around the Cotopaxi Volcano and descend the Tungurahua Volcano for a thrilling adventure in awesome surroundings – not a bad day on a bike!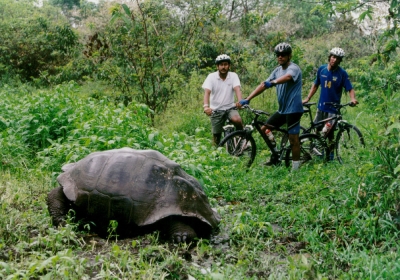 What you need to know
Our cycling and mountain biking trips are designed for families and you do not need to be Chris Froome to take part. If you can ride a bike proficiently and have an average level of fitness then you should have a great day.
You will be provided with a bike of an appropriate size as well as a helmet for your trip, you may like to take some cycling gloves if you have them but they are not essential.
Our mountain bike trips are not technical but they include significant off road sections so you should be confident on a bicycle on varied terrain.
Read more
The routes are undulating but gentle and there will be plenty of time for breaks and water stops, you'll also stop off on the way to look at points of interest, so there is no rush.
In warmer climates you do need to take the heat into account and ensure that you are well protected from the sun and carry plenty of water for your journey as cycling in the sun can be tiring.
Support vehicles accompany the group in many destinations so that you can take a break in the van and stock up on water, but during all of our holidays a guide will be on hand to deal with any mechanical or physical issues.
Your peloton will travel at the pace of the slowest rider and so these cycling days are also really sociable.