The rainforests are magnificent with an abundance of wildlife the likes of which I have not encountered anywhere else.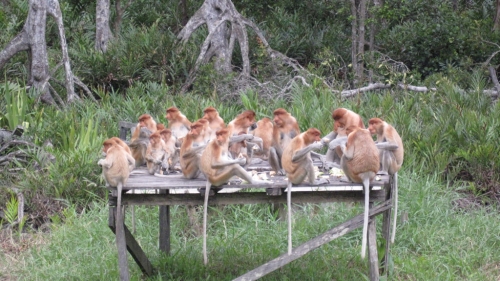 We saw orangutans, gibbons, proboscis monkeys and a variety of reptiles – both large and small whilst exploring by boat. On foot it's muddy and great fun to splodge along the trails in your gum boots and leech socks (the leech socks may be unattractive but can be quite useful). It's fascinating for kids and adults alike to see the detail of the forests and see how nature has evolved and Sepilok Orangutan Sanctuary allows you to discover the world of these exceptionally endangered species.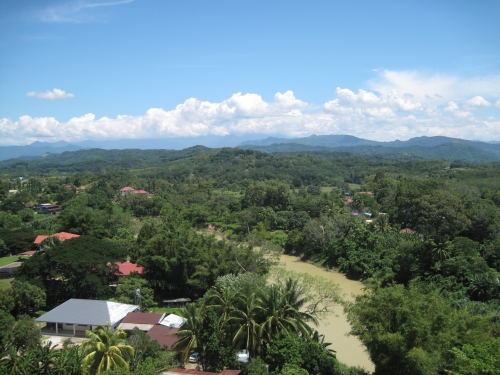 The Gomantong caves are a real spectacle with their towering cavernous interior. Our trip here also included a meeting with possibly the rarest icon of the natural world – Sir David Attenborough himself who was filming for the BBC but sadly we cannot guarantee his presence as part of the tour.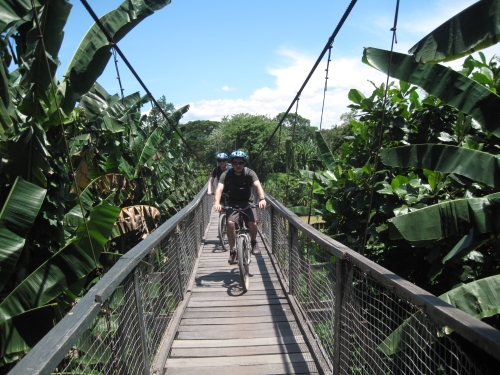 The wonderful thing about Borneo is that is satisfies on all fronts; activities, accommodation, culture, natural wonders and welcoming people – I would go back at the drop of a hat.