Before I started working for Activities Abroad I'd always preferred a holiday destination with a hot climate. But I was lucky enough to travel with some of my colleagues to Sweden in February and this amazing trip has completely changed my mind.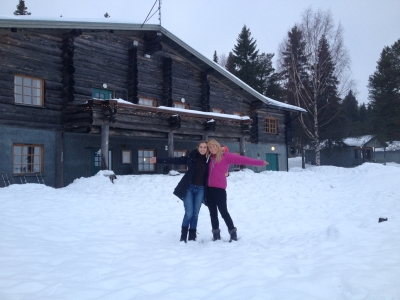 During our stay we had the chance to try out some activities that we have included in our trips. After touching down in wintery Sweden, we were transferred to the lodge and went straight into the wilds.
We strapped on some snowshoes and made our way with our guide into the snowy forest.