If Easter obliges by falling in late-March or early-April then that is our preferred time to escape the madness of UK living and head to the tranquil landscapes of beautiful Finnish Lapland. If Easter isn't an option any time during the winter is fine by us, December brings the magic of Christmas while half term always seems to bring the most heavily snow-laden trees – a remarkable sight by day and especially at night when they are illuminated by a snowmobile's headlights created ghostly wintery specters and phantoms – exciting, remarkable and slightly spooky all at the same time.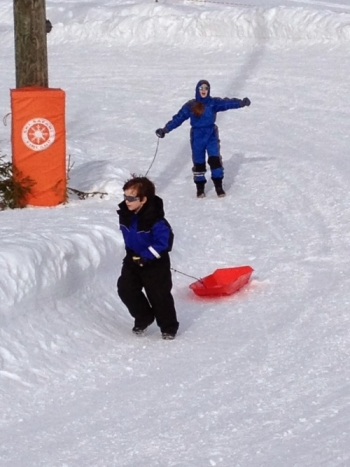 In the past, we used to head to different places but for the last three or four years we have taken exactly the same holiday in Finnish Lapland spending four nights in Luosto and a further three or four at Nellim.
Our kids are now 11 and 7 years old and Luosto has provided the perfect playground as they have grown and each year we've tried different experiences and, as parents, thrilled as our kids have taken to the cross-country skiing like ducks to water.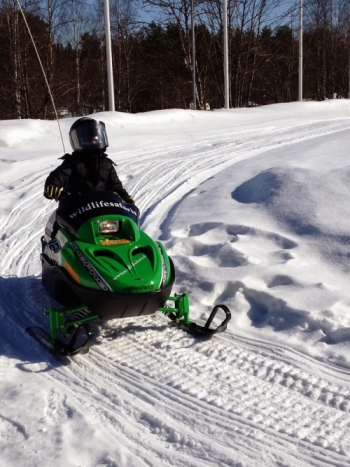 We usually stay at the Luosto Tunturi hotel and are especially lucky to be given one of the excellent two-bedroom suites every time – thank you Juha-Pekka (he's the manager and our very good friend!). These suites are dearer (if you are paying!) but absolutely perfect for families. They have a very well equipped kitchen which allows you to us to take advantage of the mini-market over the road and cater for fussy children at any hour. There's a dining table and a relaxing lounge area complete with large screen TV.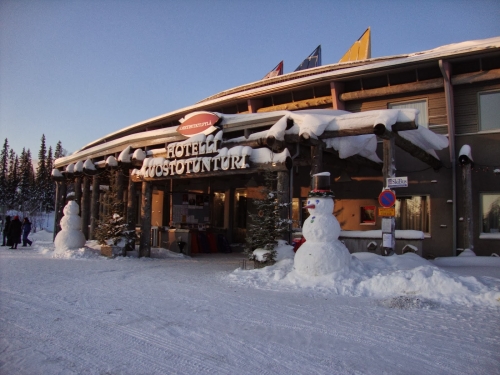 The separate bedrooms mean that the parents can take advantage of the en-suite sauna in the shower room! There's also plenty of storage space and a drying cupboard thermal suits which have been dampened in the process of making snow angels, sledging, skiing, cross country skiing, dog sledding, snowmobiling, ice fishing, snowshoeing or a number of other winter activities available here.
The other great thing about the accommodation is that fairly unusual for any hotel outside the major ski resorts. Luosto is a very, very small ski resort with just seven pistes), there is both a spa centre and a spa pool with an amethyst cave Jacuzzi and various water massage points. The pool is popular with both adults and children alike and provides a lovely retreat after an afternoon playing in the snow.