That's why our family holiday to Portugal takes you to the somewhat-unknown Alentejo Coast - a brilliant combination of stunning beaches and exceptional activities.
The Alentejo Coast is where many Portuguese come to holiday, yet those outside of the country know little about the region. We've put together our guide for families thinking of visiting Portugal and why the Alentejo Coast should be top of your list. Take a look…
Why visit the Alentejo Coast?
One of the main draws of the area, we feel, is the fact that the Alentejo Coast takes you away from the typical tourist destinations and instead, puts you in and amongst the vibrant Portuguese culture and unspoiled coastline.
Situated on the mouth of the River Mira (which translates to 'River river' in Portuguese), you can enjoy exceptional views of cork forests and dramatic cliffs as well as being only a short walk away from some fantastic beaches.
During our family holiday to Portugal, you will be staying in Vila Nova de Milfontes, a small town with a great selection of cafes and restaurants - making it the perfect place to try some local delicacies. Our Family Travel Expert Graham says:
"The local food is very similar to the Mediterranean diet with grilled meats and fish, salads, pizzas and pastas. If you are feeling more adventurous you can sample octopus and bean stew, cuttlefish and spicy Padron peppers. The Mabi bakery makes the best jam-filled croissants I have ever had, and I would consider going back for those alone!"
When to visit Alentejo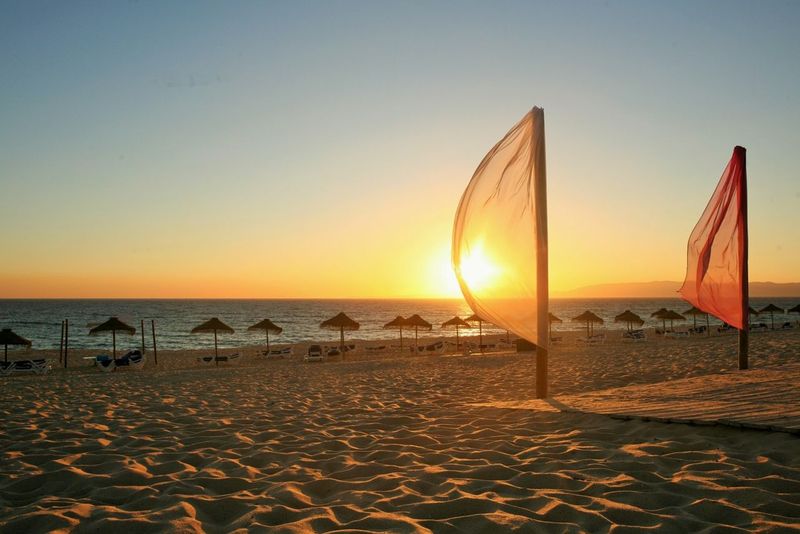 Our holiday to Portugal runs throughout July and August to help you make the most of summer before term starts again. Inland, temperatures can reach the mid-30s but as you'll be by the coast, the breeze keeps the temperature comfortably in the high-20s.
Though you're unlikely to find masses of tourists here, this is a brilliant staycation option for the Portuguese so you will encounter local holidaymakers - however, we feel this only adds to the authentic experience of your family holiday.
Much of this coastline is protected by the South West Alentejo and Costa Vicentina national park which helps keep the beauty unspoiled. Though the secret of this stunning region is still intact, we can see it becoming a sought-after destination very quickly so we recommend visiting before anyone else gets a chance!
What to do in Alentejo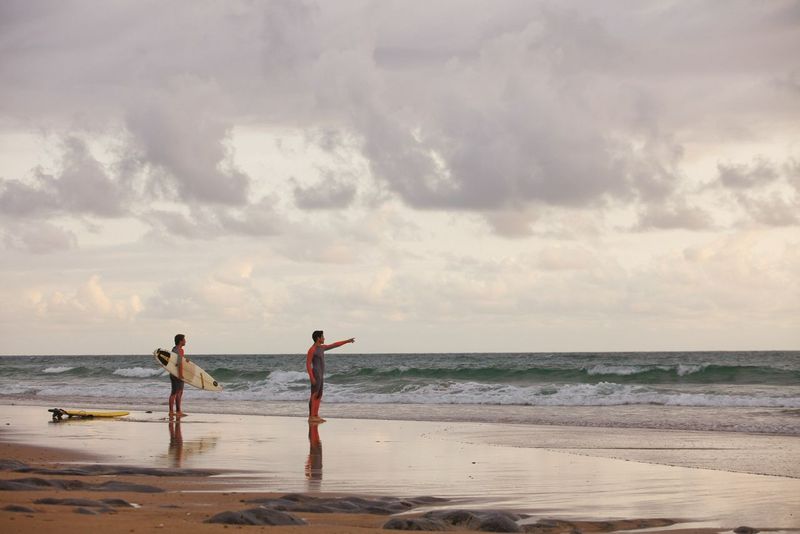 Though Alentejo can give quite a sleepy first impression, don't let that fool you! In actual fact, this stretch of coastline is an activity haven filled with experiences that are guaranteed to create cherished memories.
The beaches of Cogumelo and Malhão, both within 10 minutes of your accommodation are ideal spots for surfing - an activity we feature in the company of expert guides in our family holiday. You'll also try stand up paddleboarding as well as canoeing along the River Mira.
On land, you'll take on the adrenaline-fuelled activities of zip lining and abseiling - a real family bonding moment! There is also plenty to enjoy within the town of Milfontes. Our Family Travel Expert Amy says: "The town is small and feels really safe so you wouldn't be worried about letting older kids and teenagers have a little freedom. There is also a secret gem ice cream shop which is open until late in the evening - the local guides will tell you all about it!"
For those wanting to experience another side of Portugal, the Alentejo Coast's brilliant location also puts you within easy distance of Faro or Lisbon - should you wish to extend your family holiday.
If you're thinking of treating your family to an unbelievable activity holiday in Portugal, click here to view our full itinerary or call our Family Travel Experts on 01670 789 991.
---
Image credits: Turismo Alentejo