What is your favourite part of your job?
Getting to spend time outside in this amazing landscape, meeting people from all over the world, from different walks of life and creating some special memories together. I'm a big kid at hear and have enormous fun in the snow and under the Northern Lights.
How would you describe Nellim?
Cosy, beautiful and charming.
What do you like about Finland?
The people and the nature. The people are really friendly, smiling and very generous. The wilderness here is so peaceful and the perfect place to just escape from the world. I don't read any news so I have no idea what is going on - and I like it that way - nothing to worry about and a sense of freedom that you cannot get at home.

What makes Nellim child friendly?
The snow, first and foremost. Kids get so excited when they see it and have great fun rolling in it and throwing it at each other. It is something that they haven't seen before, there is no TV or games consoles and so they are forced to go outside and play, and shock horror, they absolutely love it!
What is your favourite winter activity and why?
I particularly enjoy the reindeer day as it involves so much. Driving snowmobiles, visiting and learning about the reindeer which are fascinating animals. The variety is what makes it the best for me.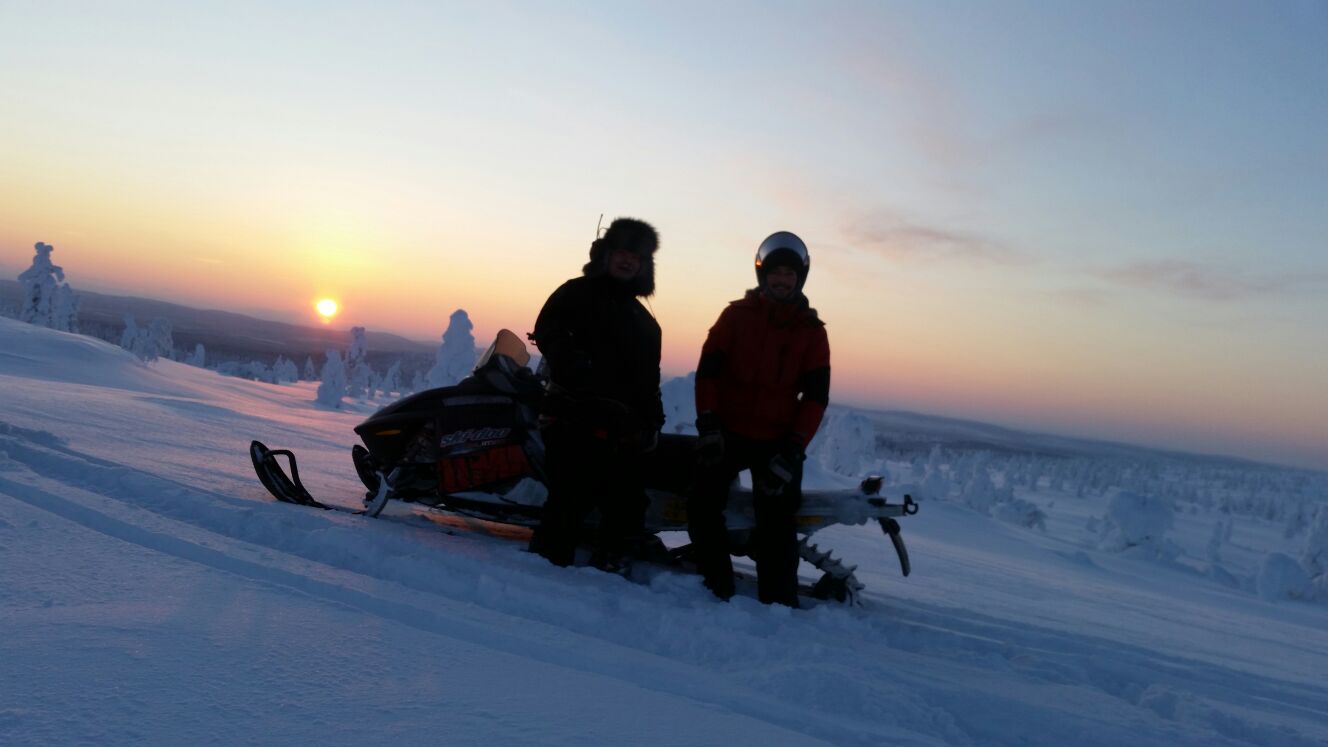 What activities to children enjoy the best and why?
The toboggon hill always provides hours of entertainment, but I would say the 'Day in the Wild'. They love learning the skills to survive in the wild such as building snow shelters and making fires as well as cooking lots of food over the fire.
Which time of year is your favourite and why?
February and March, because you have beautiful sunshine during the day which reflects off the snow and makes everything look even more beautiful, and then it is still dark at night to see the Northern Lights during the night.
How do you keep warm?
By wearing natural materials and leaving space for the air to circulate. I wear nothing but wool underneath my outer layer, and have some amazing reindeer fur mittens which I am secretly in love with. As they say, there is no such thing as bad weather, just bad clothing. Even at -40 you won't get cold if you are dressed properly.
What's your favourite client memory of the season?
I would say lying in the middle of Lake Inari with some clients flat on our back and just watching the Northern Lights which were putting on an amazing display. We didn't know where to look because the lights were everywhere and it was just a very special moment.