Why not make the most of your children's time off during an unforgettable family half-term holiday? You could travel to a snowy wonderland or enjoy some winter sun in some unbelievable destinations.
Here at Activities Abroad, we believe all time is precious, especially when this time gives you the opportunity to create cherished childhood memories. If you're looking for inspiration, here are our top five February half-term family holidays.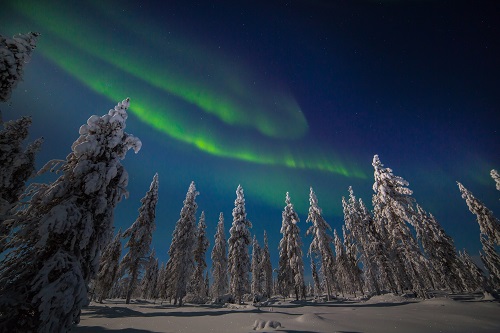 Nellim is tucked away in the northeast corner of Finland, giving you a truly authentic winter escape to Lapland. The remote location also takes you far away from light pollution making this the perfect spot to go on the hunt for the Northern Lights with your children. The holiday includes dedicated Aurora hunting activities but every evening of your seven nights here, you're in with a chance of seeing this amazing light show.
During the day, you'll enjoy unforgettable snowy experiences as a family. Admire your surroundings as you take part in winter activities such as dog sledding, snowshoeing and cross-country skiing. You'll also have the opportunity to gain an insight into the local culture during a Sámi reindeer experience and really understand the Arctic during a wilderness day that includes activities such as fire building and igloo construction.
View our half-term holiday to Nellim, Finland here.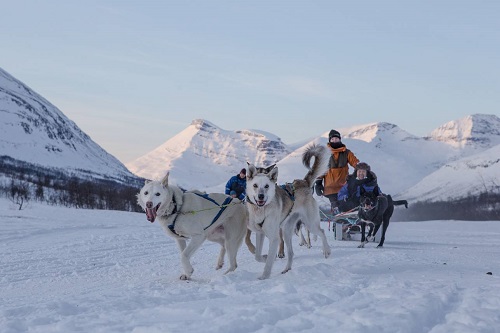 This holiday to stunning Northern Norway gives you a perfect combination of city bustle and tranquil island life. In Sommarøy, you and your family will enjoy incredible winter activities such as dog sledding and a wildlife boat trip where you could see orca, humpback and fin whales. In Tromsø, you'll enjoy a city tour specifically tailored to keep the children entertained.
Your nights here will be filled with dedicated Northern Lights activities including an Aurora camp, a Northern Lights reindeer sleigh ride and an Aurora husky visit.
View our half-term holiday to Tromsø and Sommarøy, Norway here.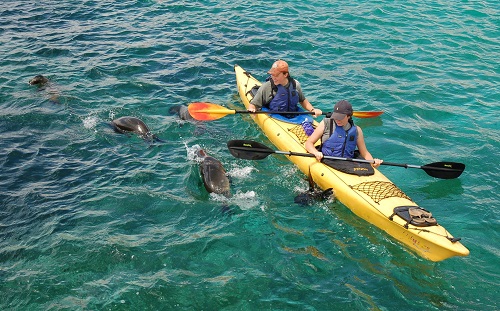 From the moment you and your family set foot on The Galápagos Islands you'll see exactly why Charles Darwin was able to formulate his theory of evolution here. You'll see fascinating wildlife all around you and the activities during this six-night break aim to make the most of that.
You will kayak and snorkel in the surrounding waters to see the abundance of marine life that call it home. Back on land, you'll walk and mountain bike over the impressive terrain where you'll see flamingos, marine iguanas and giant tortoises.
You'll understand the rich history further when you visit the Charles Darwin Research Station and go on an unforgettable hike over an active volcano. Not everyone gets to visit this incredible part of the world so we've ensured this itinerary really makes the most of your time here!
View our half-term holidays to the Galapagos here.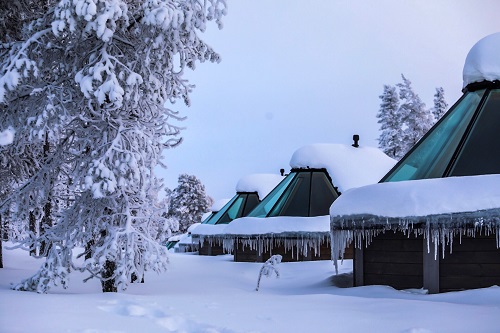 If your family are keen Northern Lights hunters then this trip to Saariselkä is a brilliant choice. Not only are you in prime Aurora viewing territory, but you'll spend the duration of your holiday in the Northern Lights Village. Here, you'll stay in an Aurora Cabin which is half-roofed with glass giving you views of the night sky at all times. This means that by simply lying in bed, you're on the hunt for the Northern Lights!
With such a perfect base, we've left how you spend your time completely flexible. We have a range of daytime winter activities to choose from as well as dedicated Northern Lights excursions to take your hunt even further.
View our half-term holidays to Saariselkä, Finland here.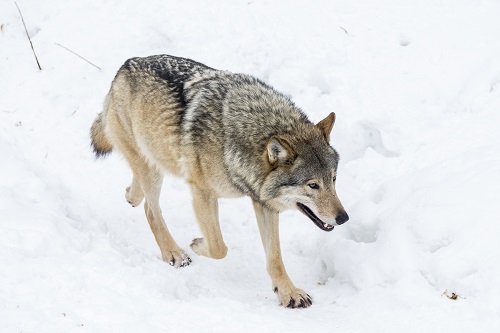 Ranua is a fantastic base for a family holiday with access to all the wonderful winter adventures you would expect such as snowmobiling, snowshoeing and cross-country skiing. However, there's an extra special treat waiting here for families. Your location is right by the Wildlife Park which is home to an array of Arctic animals including wolves, polar bears and Arctic fox.
Your time is flexible to tailor your winter family holiday as you please. Choose from an array of activities to help complete your break and take part in once-in-a-lifetime experiences.
View our half-term holiday to Ranua, Finland here.
Click here to view all February half term holidays, or speak to our Family Travel Experts on 01670 789 991.
---
Image credits: Antti Pietikäinen, Markku Inkila, Tromsø Adventure, Neotropic Expeditions, Gulo Gulo Holiday Village