1) Go snorkelling with sea lions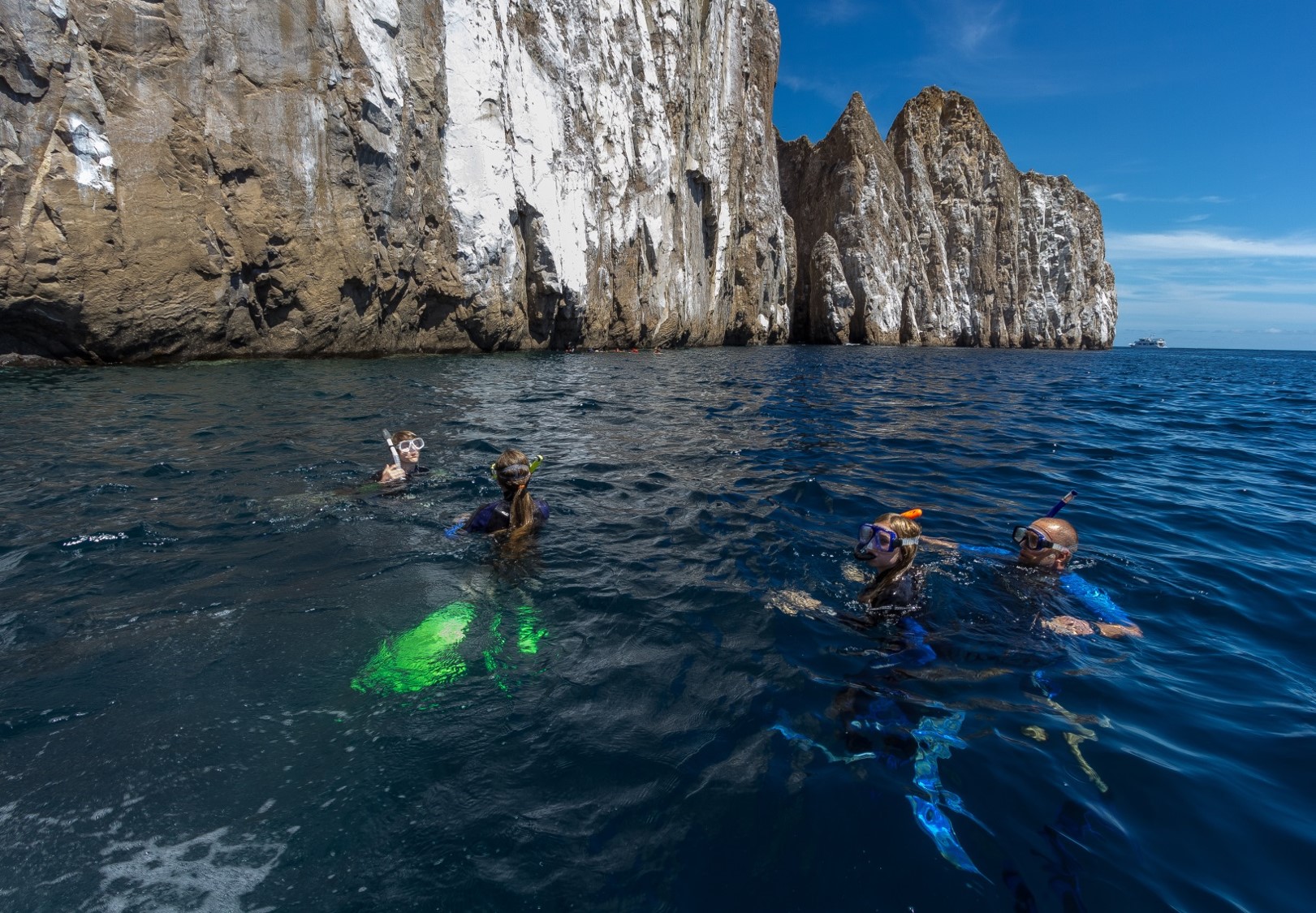 It is perhaps unsurprising that one of the best things you and your family can do when you get to the Galápagos Islands is to jump in the water and go exploring. Snorkelling around Charles Darwin Beach on San Cristóbal island will help you and your family have the chance to get up close to sea lions, turtles, Galápagos crabs and tropical fish, meanwhile exploring sheltered bays around the islands will give you the chance to see marine iguanas and tiger eels in their natural habitat. However, if that isn't enough incredible wildlife for you and your children, there is always Kicker Rock! Here the remains of a volcanic cone has eroded into the sea leaving a channel between two rocks that is home to a plethora of marine life. From eagle rays, golden rays, Galápagos sharks, white tipped sharks, starfish and if you're luck hammerhead sharks too! With so much to see, all that's left to do is dive right in!
2) Explore the incredible Isabela island on a mountain bike!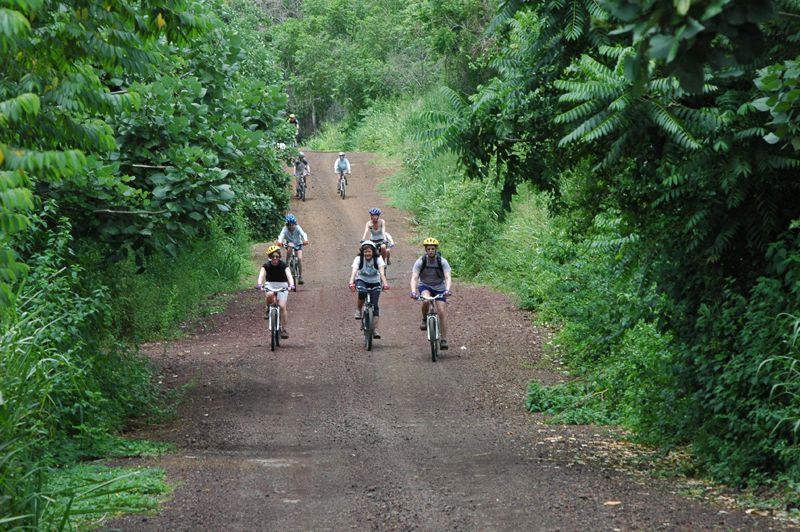 As well as heading underwater, a great way to explore the incredible coastal ecosystems of the Galápagos Islands is to head off along its many inland trails. One of the best ways to do this is to jump on a mountain bike. With no real roads to speak of, using mountain bikes is not only fun it is also a great way to explore the varied landscapes of Isabela Island as well as doing so in a way that respects the incredible natural environment too. Mountain biking around Isabela Island you will have the chance to learn about some of the islands history. For example, you will come across the incredibly humbling Wall of Tears. A wall that was constructed by members of a penal colony set up on the island between 1945 and 1959. As well as this you will have the chance to see even more incredible wildlife too! For example, you will need to keep your eyes peeled for Galápagos tortoises, flamingos, marine finches and other offshore birds as you explore sandy beaches, lava tunnels and more.
3) Hike round a volcano!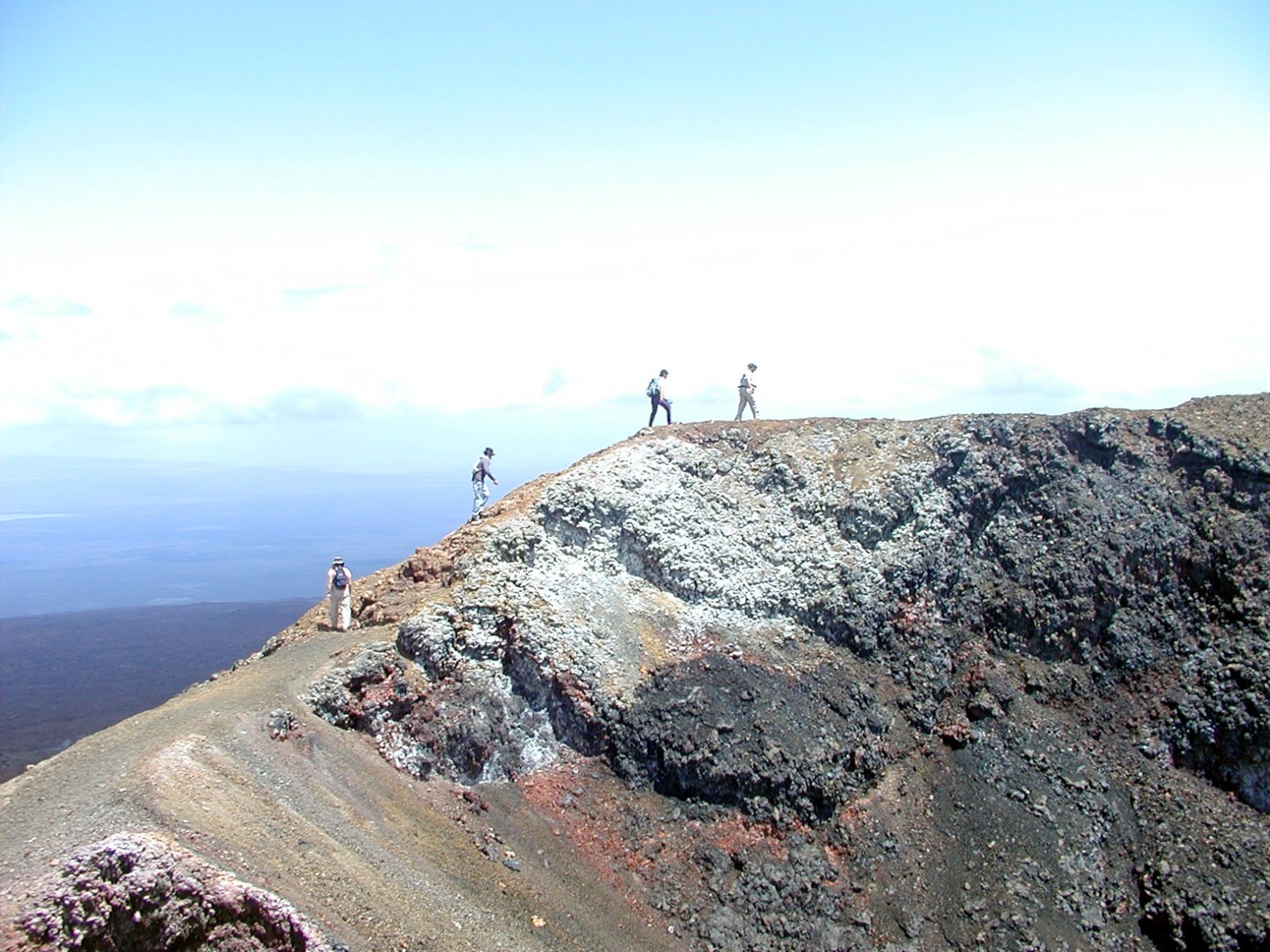 It is safe to say that there are few things that we can think of that are more adventurous than hiking around an active volcano! However, with the Galápagos islands being known for adventure, it shouldn't really surprise us that they let you and your family do just that! The volcano in question, the Sierra Negra volcano is a large shield volcano that rises to an altitude of 1124 metres on Isabela Island. Although you don't quite hike all the way up to the top of the volcano, you can still enjoy some truly incredible panoramic views of the surrounding beaches and volcanoes of the island. As you climb up you will witness some spectacular lava formations and dramatic fumaroles too. If you and the family are particularly adventurous you can even hike to a second caldera too!
4) Go sea kayaking with sharks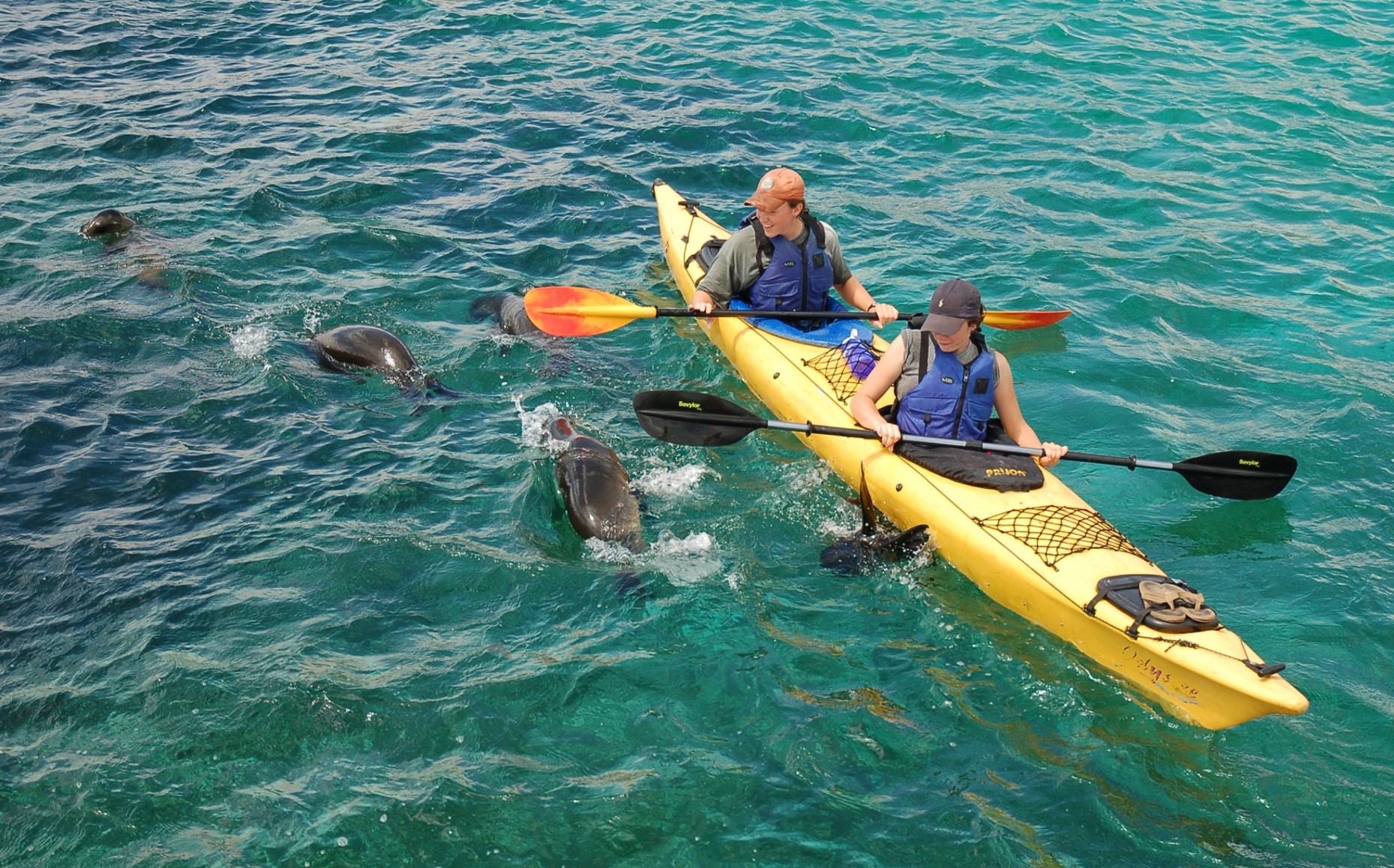 There are few better ways to explore the rugged shoreline, hidden coves, mangrove estuaries and stunning beaches of the Galápagos islands than by sea kayak. Leisurely paddling along crystal blue waters as you explore volcanic rock formed bays and looking out for herons, blue-footed boobies, frigate birds and sunbathing sea lions is a great way to get to know the islands and their fantastic wildlife. What is more, sea kayaking around Divine Bay on Santa Cruz will enable you and your family to get up close to sea rays, white-tipped reef sharks and the fearless red-billed tropic birds that are drawn to the warmer, shallower waters of the lava channels here. The great thing about sea kayaks is that not only are they easy to use, they are also great for families as they enable children to team up with their parents or go it alone depending on their confidence and ability as well as allowing you to see some incredible marine life up close without having to get your feet wet!
5) Visit the Charles Darwin Research Station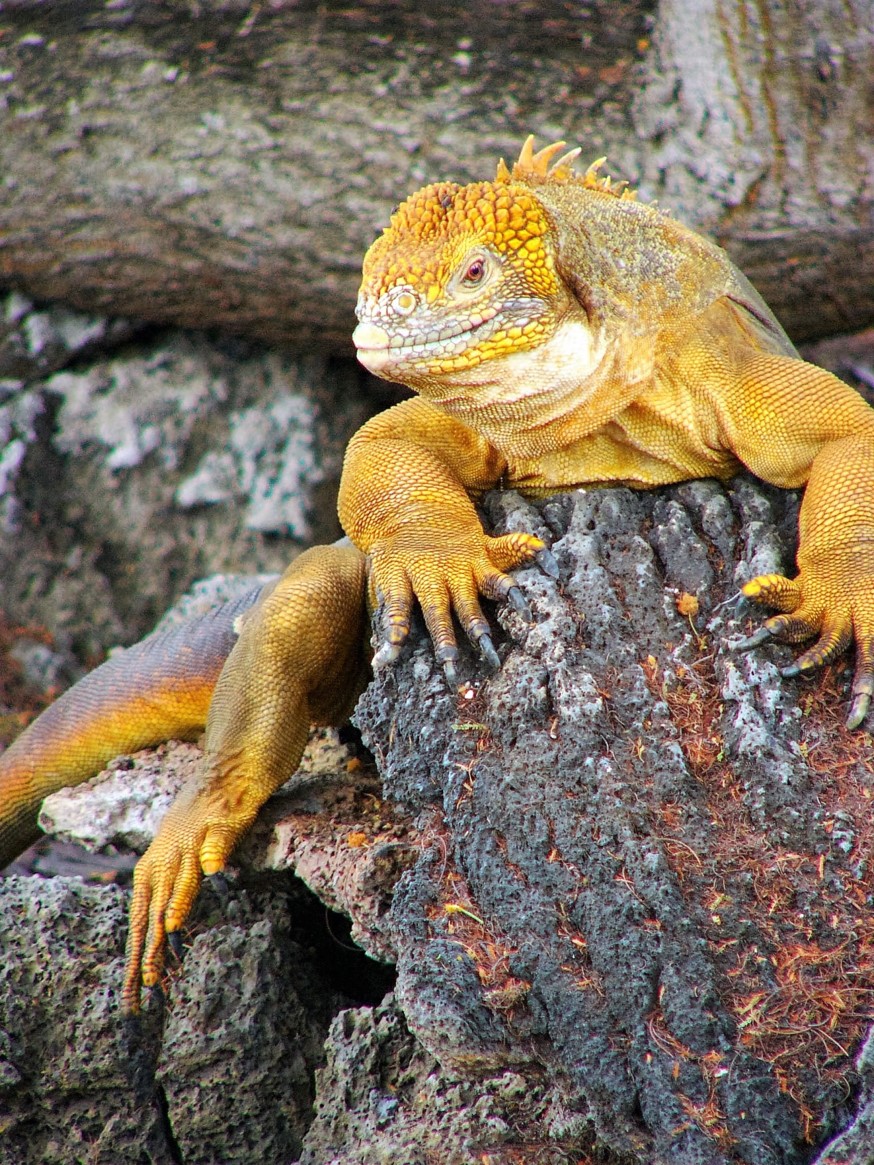 It is hard to talk about the Galápagos islands without mentioning Charles Darwin. It was, of course, the Galápagos Islands and its incredible wildlife that played such a crucial role in developing his ground-breaking theory of evolution. With that in mind it would be fair to say that a visit to the islands without a visit to the Charles Darwin Research Station just really doesn't seem right! The research station opened in 1964 and was set up to conduct scientific research and environmental education for conservation. With the help of expert local guides, the whole family learn more about the various endemic species found on the islands and be educated on the scientific and conservation roles of the centre and how they help protect the island's fragile ecosystem. The centre and its work are crucial to the future of these amazing islands and a visit to this centre is sure to make the whole family appreciate this special place even more!
Click here to find out more about our family adventures to the Galápagos Islands.
---
Image credits: Neotropic Expeditions