It was such a difficult decision deciding on the winner, as we had so many great entries, which is why we wanted to give some of them a special mention here.
Read the first of our runners up below from the talented Dominic Storey, aged 8 and keep an eye on our blog for the next feature!
Dominic Storey - My holiday in Croatia
My favourite bit of my holiday in Croatia in September 2018 was going cycling and hiking up a big hill. The sea was beautiful when we went swimming in it. When we went sea kayaking, Alex, our guide was in a kayak with me and he kept on steering really close to the rocks – it was exciting and fun!
We had breakfast on another part of the island Sipan. I enjoyed the ice cream and the food we got served.
One day Alex took us on a treasure hunt. We followed a map and we went up a hill and back down the other side. When we got the bottom of the hill, we navigated our way down a path and onto a sandy beach. We found a X made out of twigs and underneath there was a tin and inside there was some sweeties!
At times when we went cycling it was so hard that I had to get off my bike and push it up the hills. I would recommend this holiday to anyone that likes sunshine, yummy food and a bit of a challenge.
I would really like to go to Croatia again because the views everywhere you stood were amazing!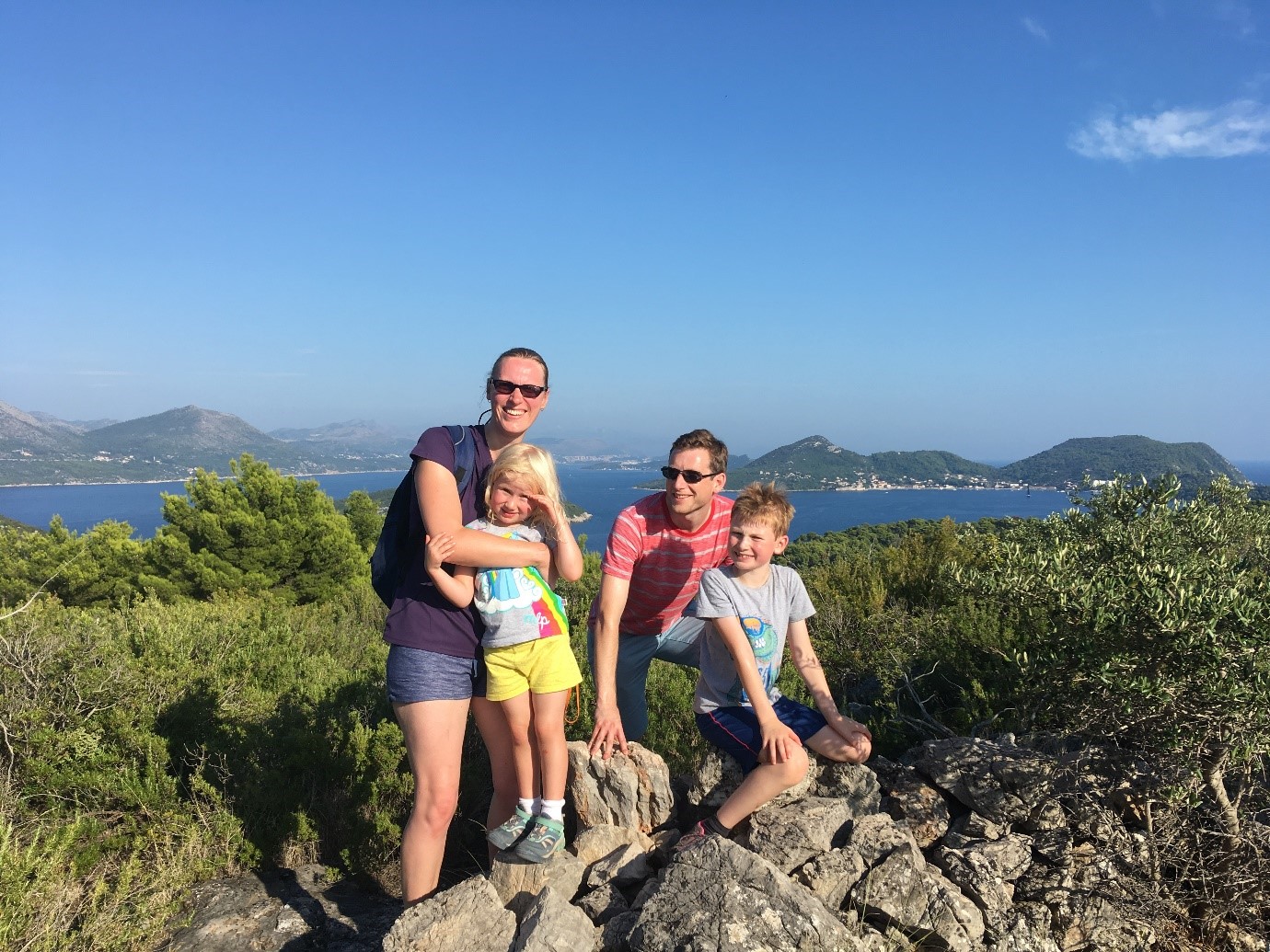 This was at the top of a hill. We cycled a bit of the way and walked the rest.

This was where we had breakfast. We had to kayak to get there.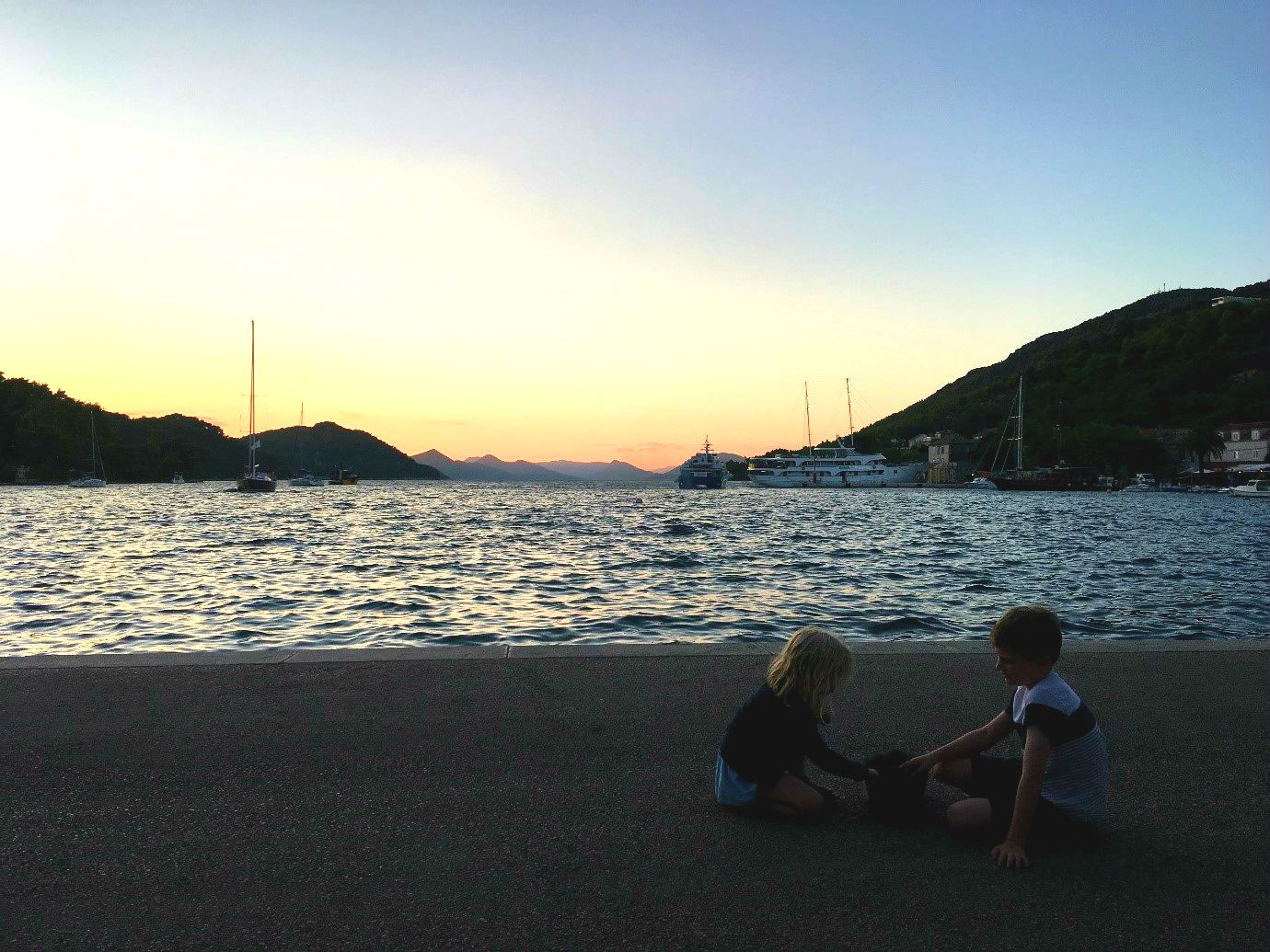 There were lots of cats on the island. They were very friendly.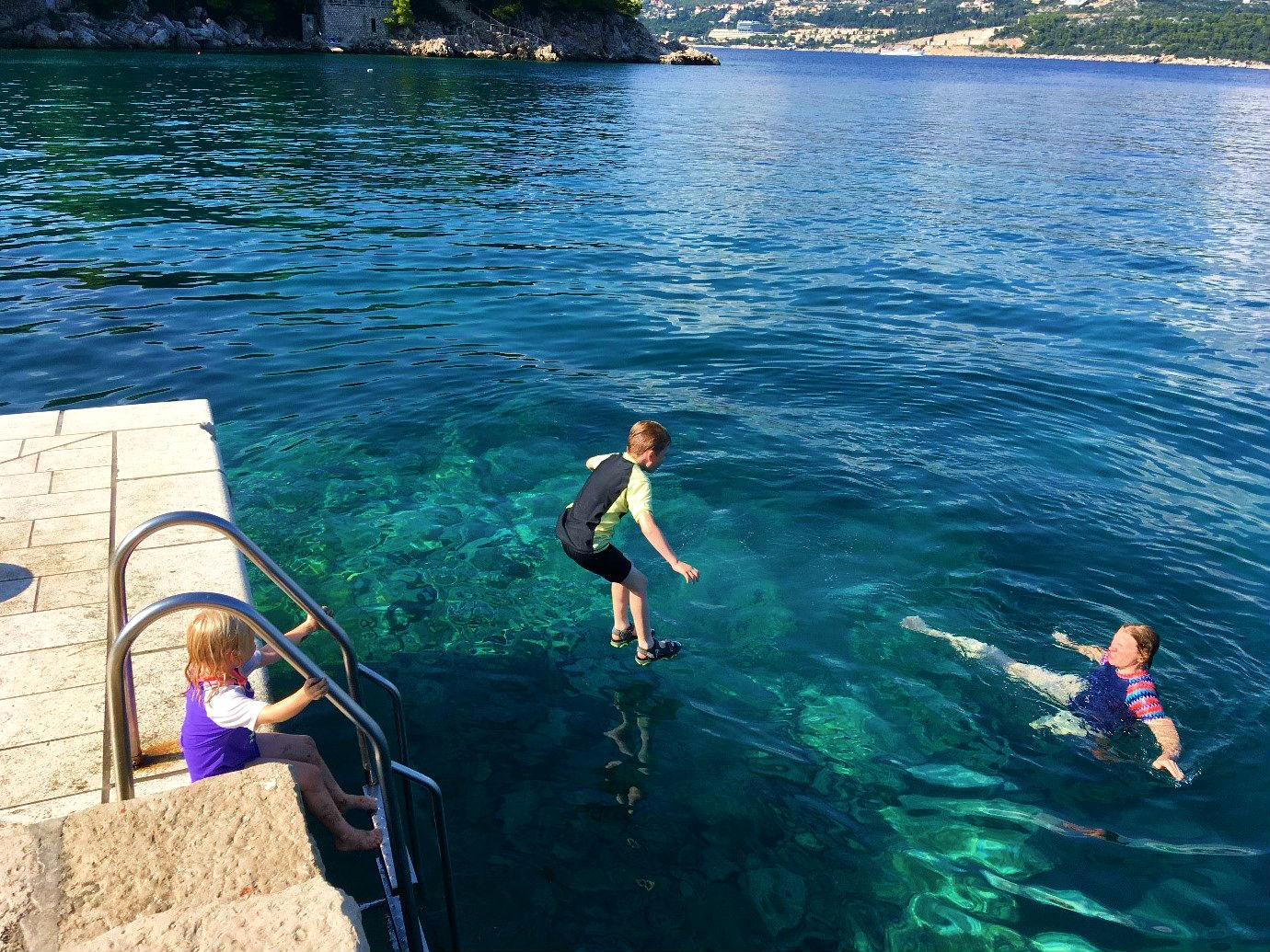 We jumped into the sea.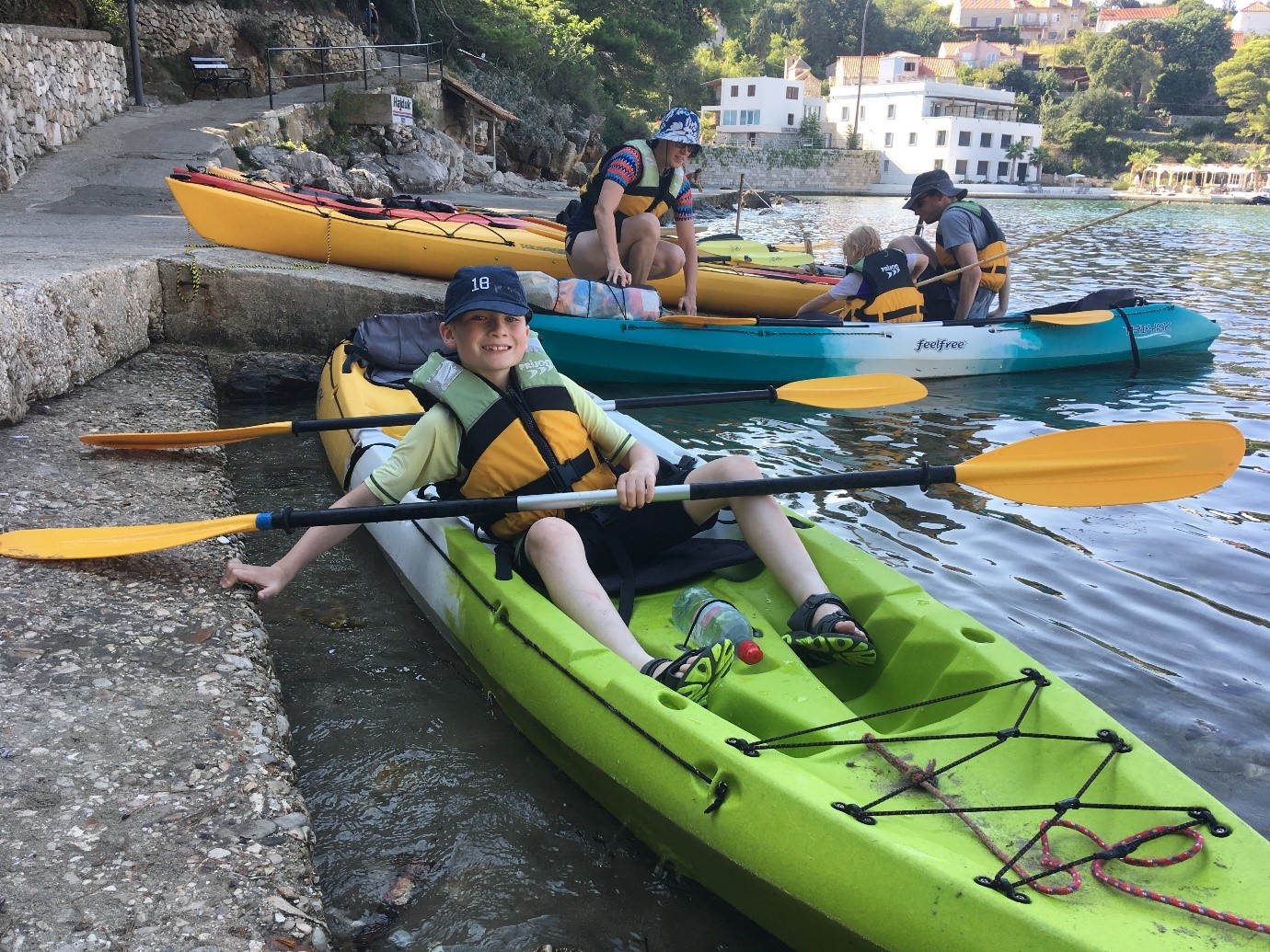 Sea kayaking!