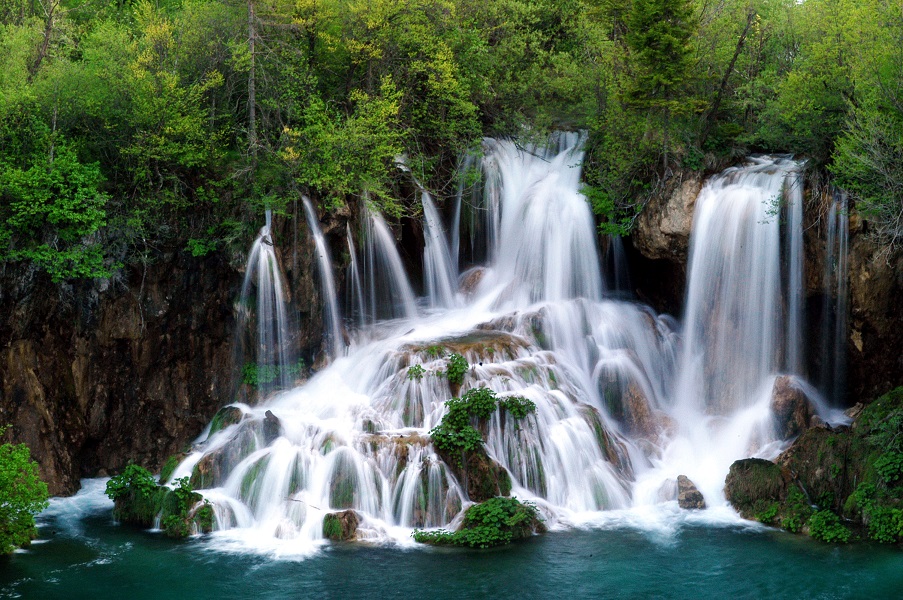 Here are some useful things you should know before heading to the lakes with your family this summer:
The park is open year-round with entrance times between 7 am and 8 pm.
The park's 16 lakes all have names, and have been split up into the 'Upper Lakes' and 'Lower Lakes'. The twelve lakes forming the Upper Lakes are: Prošćansko Jezero, Ciginovac, Okrugljak, Batinovac, Veliko Jezero, Malo Jezero, Vir, Galovac, Milino Jezero, Gradinsko Jezero, Burgeti and Kozjak. These lakes were formed on impermeable dolomite rock, and are larger, with more indented and gentler shores than the Lower Lakes. The Lower Lakes, consisting of the lakes Milanovac, Gavanovac, Kaluđerovac and Novakovića Brod, were formed in permeable limestone substrate, cut into a deep canyon with steep cliffs.
Try to start your park visit in the early morning – you will be able to take amazing pictures and walk around the park without having to contend with the crowds!
There are ferries and a small train that will take you from one side of the park to the other – perfect for when those little legs in the family get tired!
The park's paths are actually wooden walkways suspended right over the lakes, curving through the clear waters around rocky outcroppings. The paths are well marked with different routes allowing you to make the hike easier or more difficult as abilities allow. Be careful though, as these walkways can get very crowded during peak times!
There aren't many toilets dotted around the park, so make sure you and the children go before you begin your adventure!
There are plenty of restaurants on station points in the park, where you can get a snack or a full meal (we recommend the ice cream, it's a must when visiting Croatia!)
Try not to stray from the trails and make sure you don't leave any litter behind; the park has a delicate ecosystem with rare plants and animals and custodians of the park are constantly trying to preserve it!
You'll thank yourself for prepping! Remember sunscreen, comfortable shoes, mosquito repellent and bottles of water for the whole family, they will make the journey easier for everyone.
Check the weather forecast before coming to the park – you'll be out all day and may need to pack coats and umbrella if its forecast to rain!
The Plitvice Lakes National Park offers visitors seven different routes to tour the lake system and four hiking trails. Take a look before you go to plan where you and your family want to go and be sure to check the length of the trails!
Sadly, swimming has been forbidden in the park since 2006! However, if swimming in Croatia's turquoise waters is on your bucket list, why not head to Krka waterfall National Park instead? Click here to find out more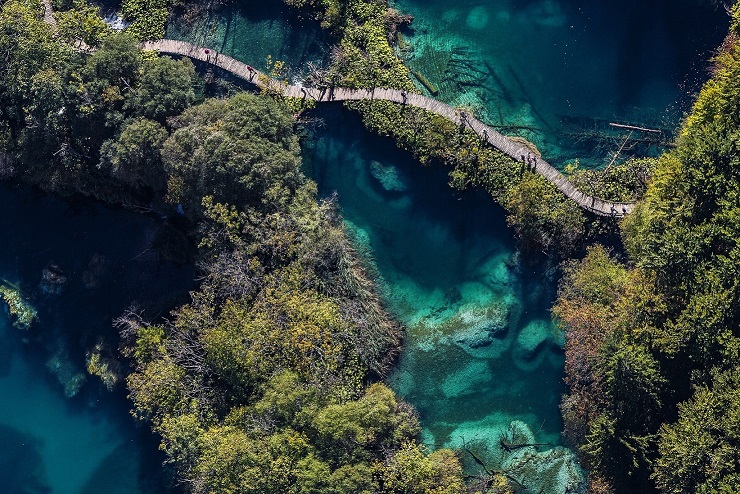 Interested in planning your family visit to the Plitvice Lakes National Parks? Click here to view our trip.
---
Photography by Croatian National Tourist Board, Ivo Biocina, Stipe Surac and Davor Rostuhar.