1. Head to the Auroral Zone
When it comes to the Northern Lights it is fair to say that location is very important! What it is vital to remember is that the Northern Lights manifest themselves in a huge ring around the Earth's Geomagnetic North Pole. So, although it has been known for the Northern Lights to be seen in Northern England, this is rare as the geomagnetic storms that cause the Aurora to appear don't often reach the levels needed to be seen that far south. Instead most common storms are much smaller and these appear in what is known as the Auroral Zone, a band of the Arctic Circle that covers a latitude of approximately 66°N & 69°N. Slap bang in the middle of this band of the Arctic Circle is Northern Norway, Swedish Lapland and Finnish Lapland. So, if you are intent on seeing the Northern Lights with your family then we would highly recommend a holiday to these places as they will take you to the Auroral Zone and give you the best chance of witnessing the Aurora!
2. Avoid Light Pollution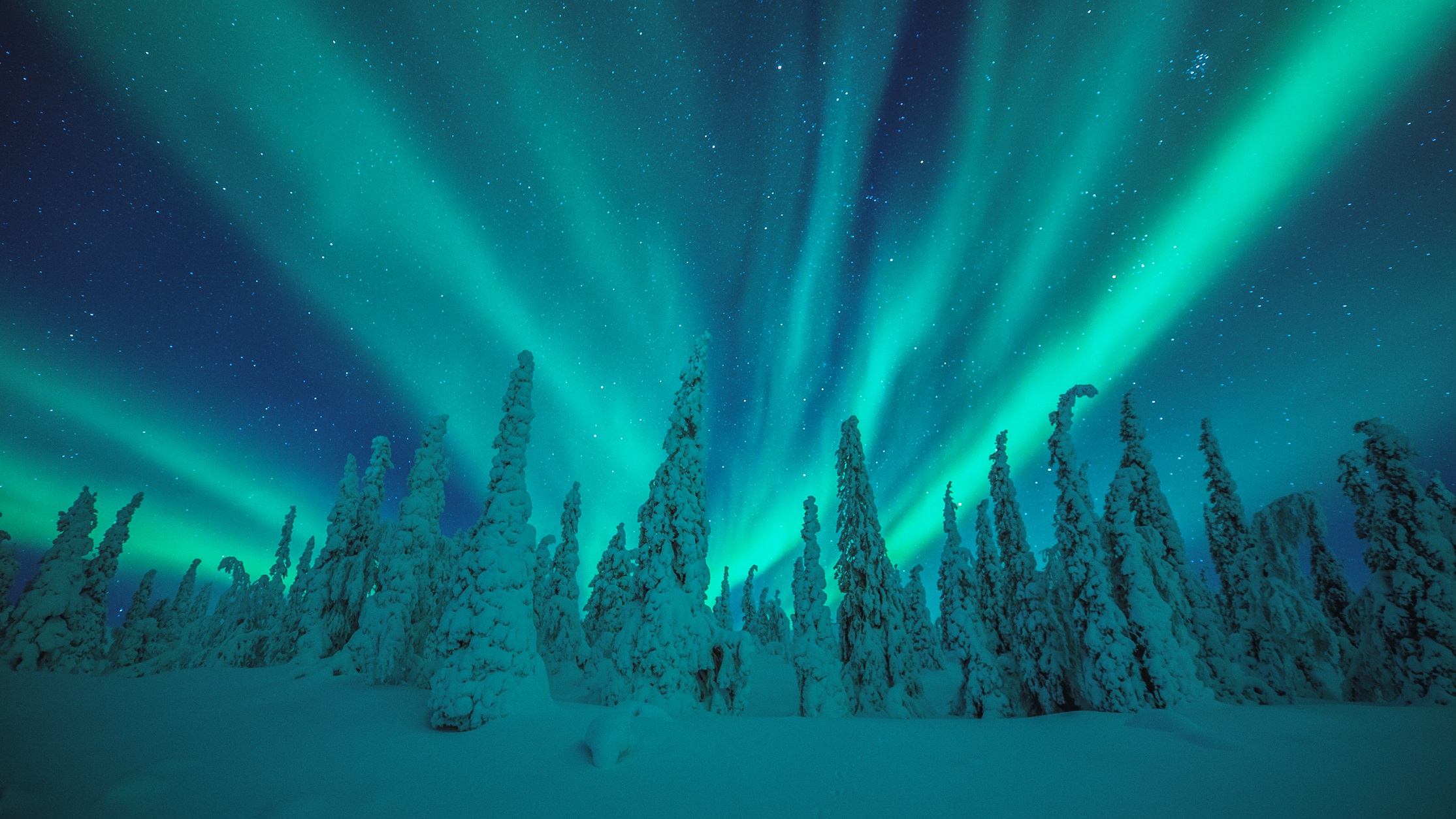 Now don't get us wrong, Tromsø is a lovely city but if you are determined to see the Northern Lights during your family holiday it is not enough to simply book a flight here or Rovaniemi or any other city situated in the Auroral Zone. The reason for this as that all cities, ski resorts and big towns have something in common which hinders even the most committed Aurora hunters – light pollution! Much like watching the stars in the night sky, an Aurora display can only be properly witnessed once you have escaped the sodium glare of the city and headed into the wilderness!
3. Use local knowledge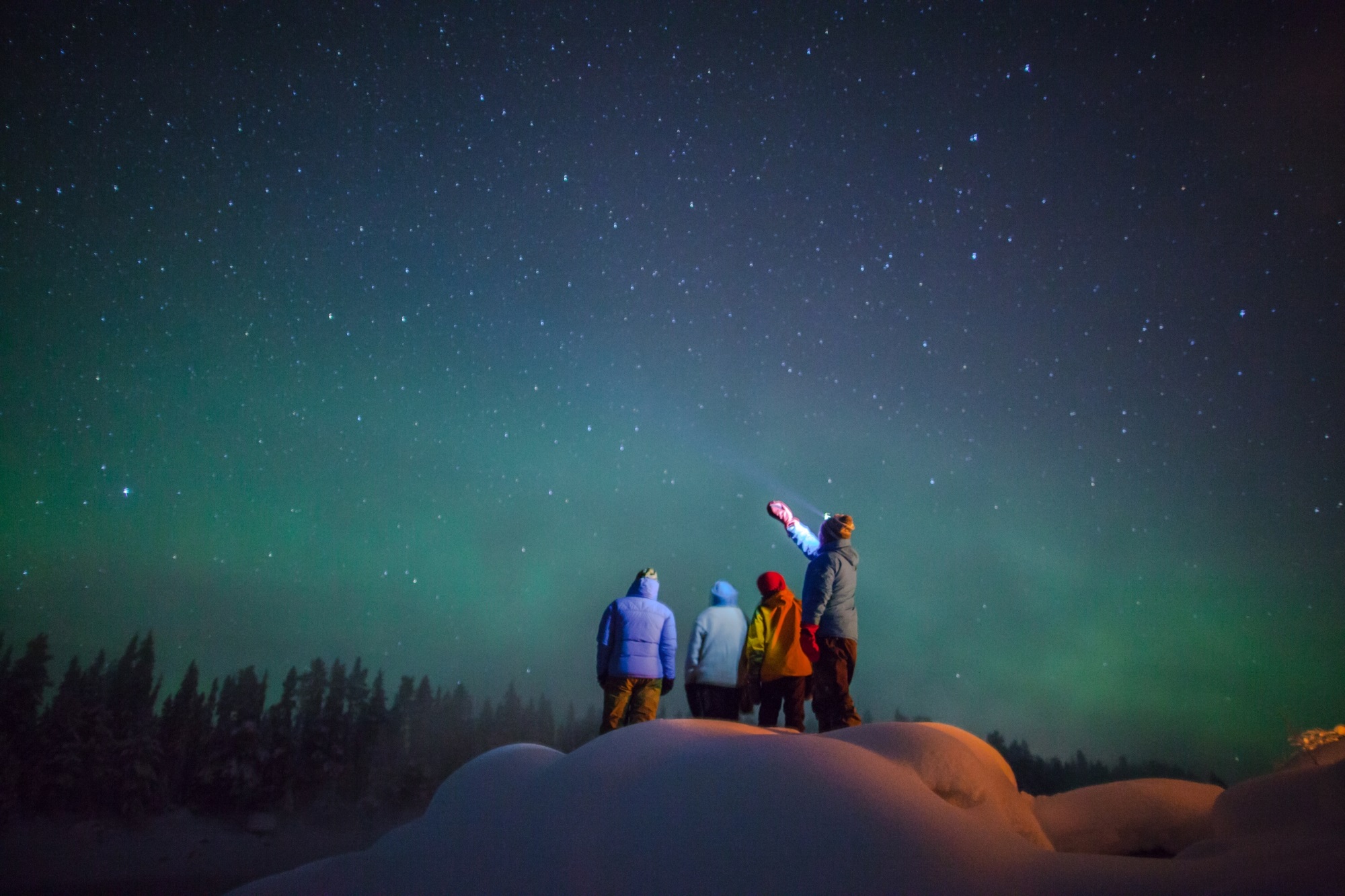 Would you rather go in search of the Aurora in the company of a UK guide who has only been in the destination since the start of the season or a guide who lives locally and has chased the Northern Lights pretty much every night between September to March? It is pretty obvious that if you want to have the best chance of seeing the Northern Lights during your holiday then it makes sense to put yourselves in the hands of the people who know the best spots to see the Northern Lights and are not relying on complete guess work. This is of course why for all our snow holidays we use destinations that employ and are run by local experts whose knowledge is used to give you and your family the best chance of seeing the Northern Lights.
4. Stay mobile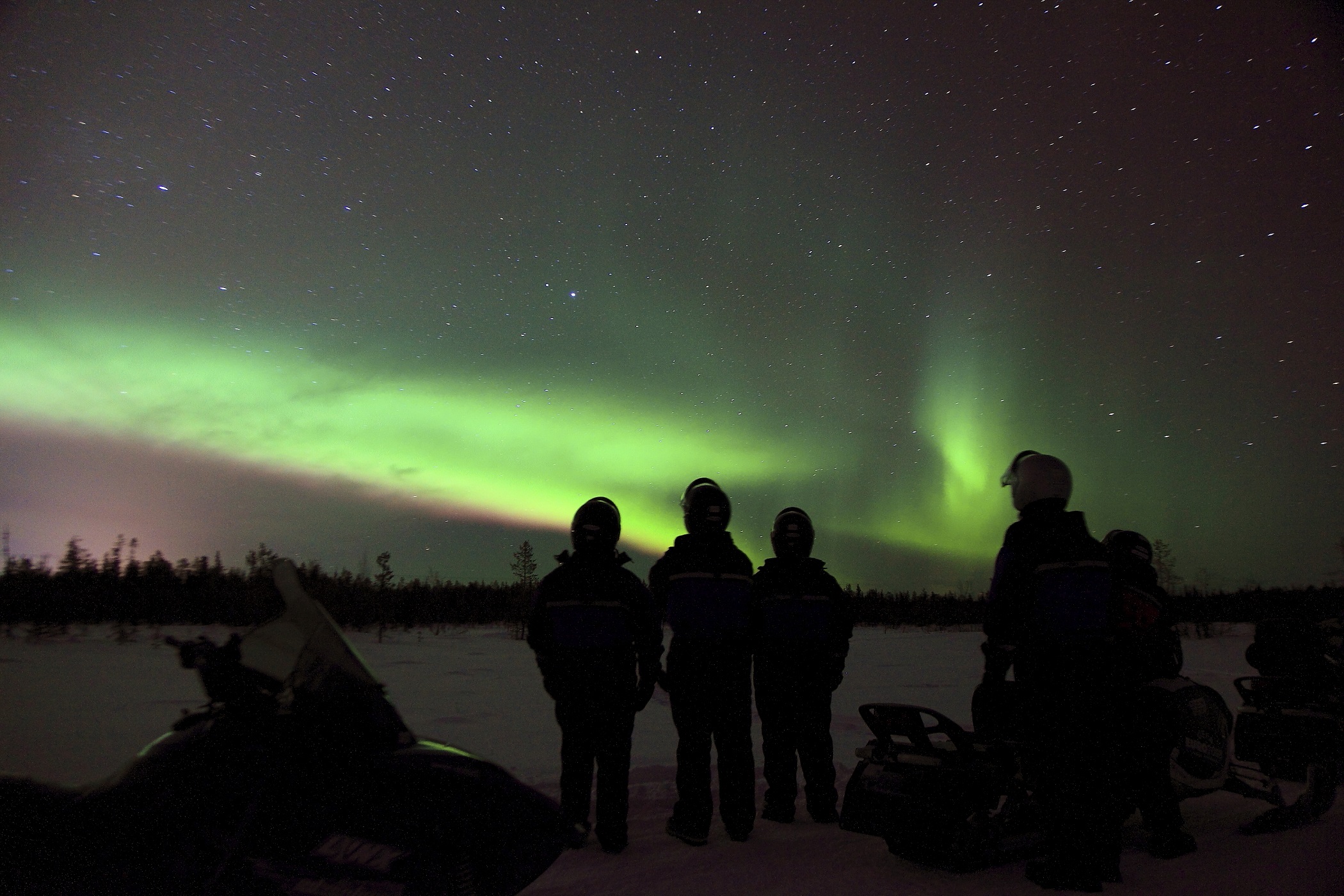 As well as the glare from city lights there is another enemy to Aurora hunting that it is important to be aware of – cloud cover! It is fair to say that there is nothing more frustrating than having a promising Auroral forecast ruined by clouds and stopping you enjoying an ethereal light display. In order to avoid this very issue many of our snow holidays to the Auroral Zone feature hunts via snowmobiles or minibuses. This extra mobility means that you have the opportunity to escape the cloud cover for clearer skies, giving you a better chance of seeing the elusive Aurora in all its glory!
5. Be patient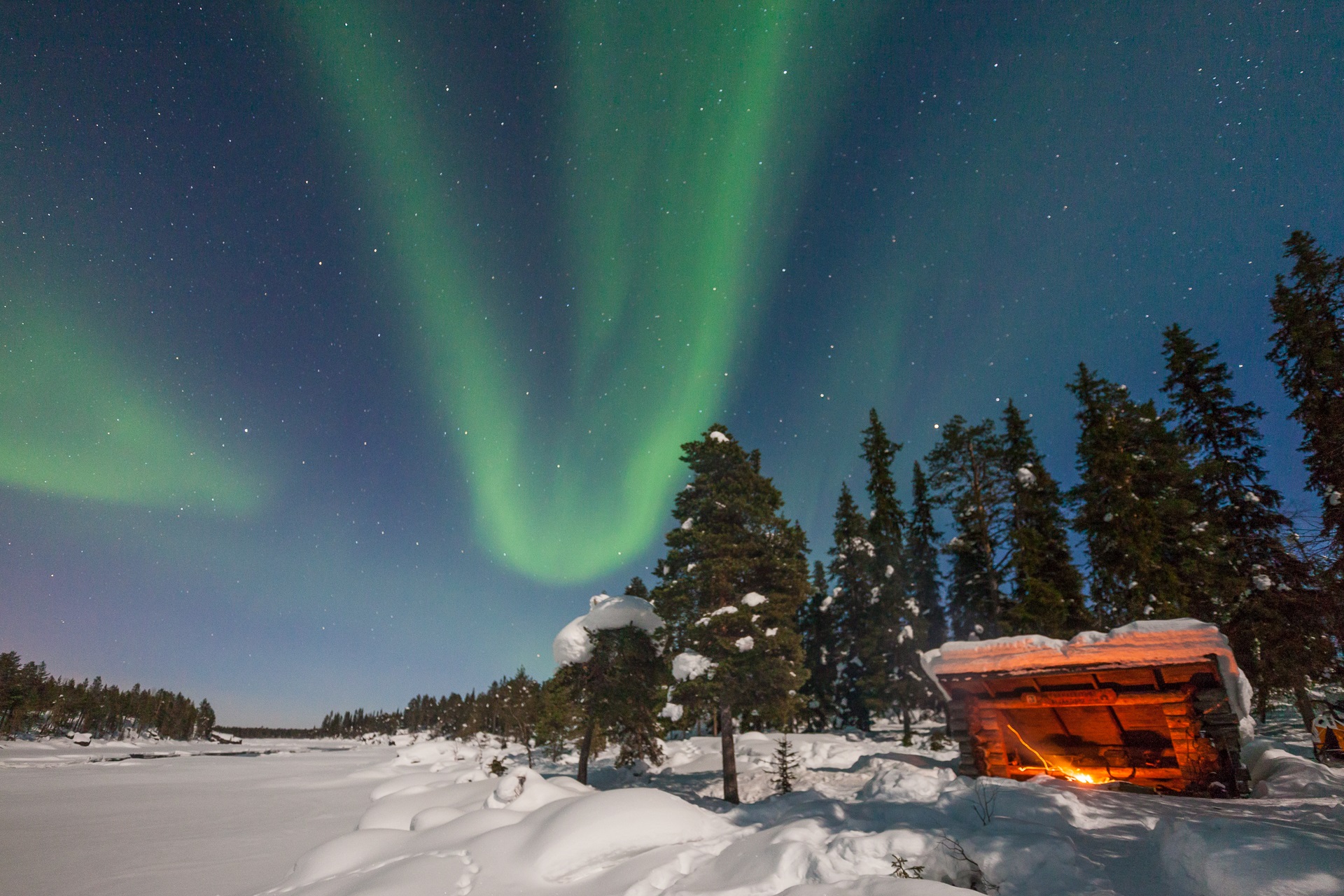 It might sound like a strange thing to say but patience is one of the most important things to take with you on any Northern Lights hunt. Much like any other natural phenomenon, the Aurora cannot simply be turned on and off, it is unpredictable and requires plenty of patience to give yourself the best chance of seeing its ethereal glow as it dances above. With this in mind the majority of our Aurora chasing activities feature camp fires where hot berry juice can be consumed and local guides can keep you entertained with local myths and legends about the Northern Lights to keep you entertained whilst you wait for the lights to make an appearance!
Of course, it is worth bearing in mind that although these tips will give you and your family the best chance of seeing the Northern Lights, we can unfortunately never guarantee that you will be able to tick them off your family's bucket list during your snow holiday with Activities Abroad. However, with exciting activities such as dog sledding, reindeer sleigh rides, visits to see Father Christmas, snowmobiling and more there are plenty of other things to ensure your time in the Arctic is a truly magical experience!
---
Click here to find out more about our snow holidays featuring Northern Lights hunting
---
Image credits: Antti Pietikainen