The reindeer are different to the ones we see on Christmas movies. Each one looks so individual; white ones and brown ones, tall and short, some with antlers and some without. Later we learnt about the very natural loss and re-growth of reindeer antlers, discovering the gobsmacking fact that some antler growth can be up to 2 cm in a day; reindeer are, therefore, able to grow a completely new full set of antlers on a yearly basis!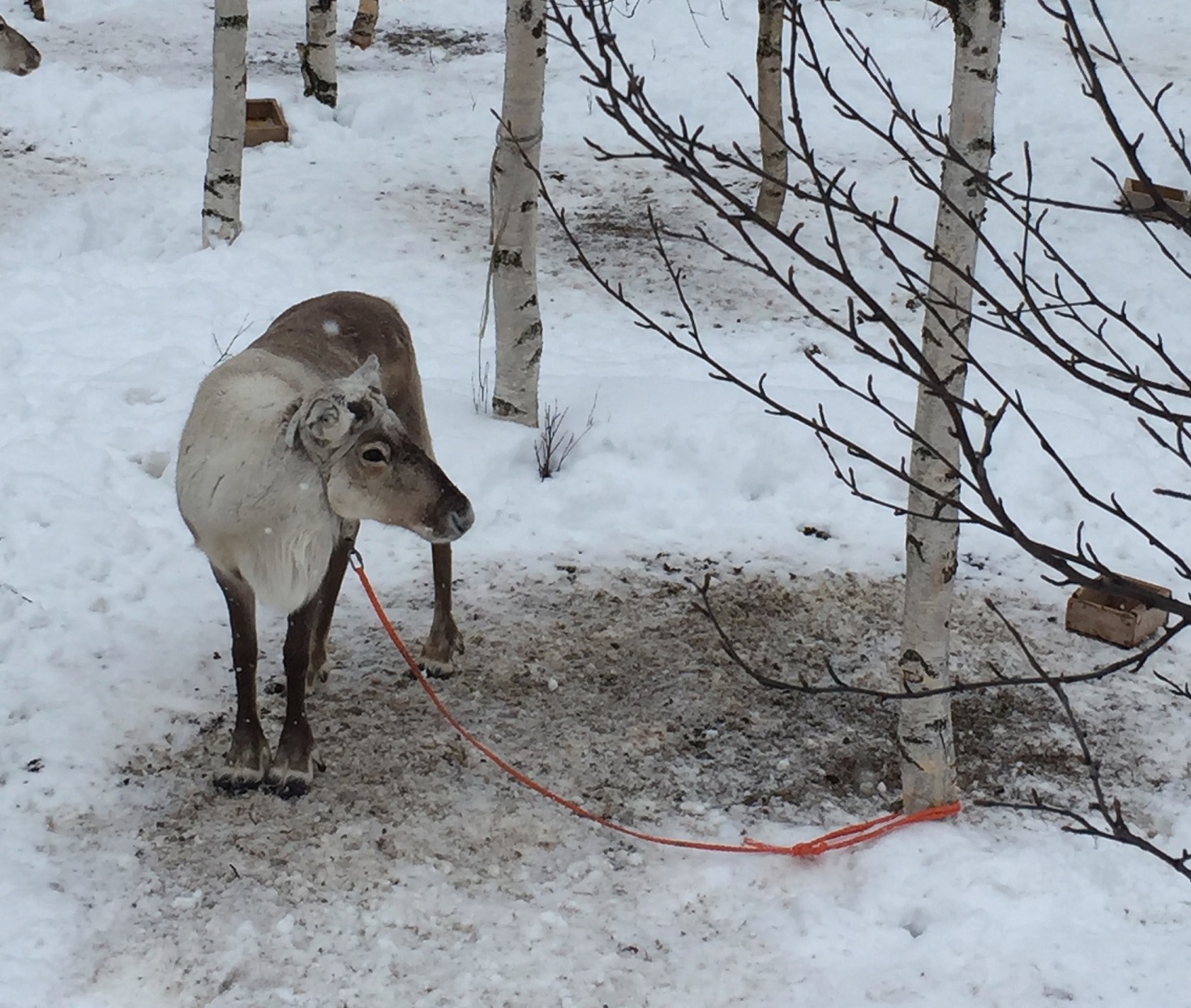 With the help of our reindeer herding guides, we sat in the sleigh and were then led steadily around a beautiful trail. Incredibly relaxed after our little journey around the snowy woods, we left our reindeer sleigh and headed into the Kota where a warming fire greeted us and we took our seats around it. Coffee and tea were offered around the group and the reindeer herder began to speak in his beautiful Finnish tone, telling us about the way of a reindeer herder. He touched on so many different areas, such as how they depend on the land, how they can read the seasons, how their lives are intertwined with the world that they were brought up in. This wholesome life of nature, community and belonging left a longing with all who were listening. We were rapt by his amazing tales and balanced nature. After our patient orator finished answering the wealth of questions offered to him by the spellbound audience, he led us to hand feed a few lucky reindeer.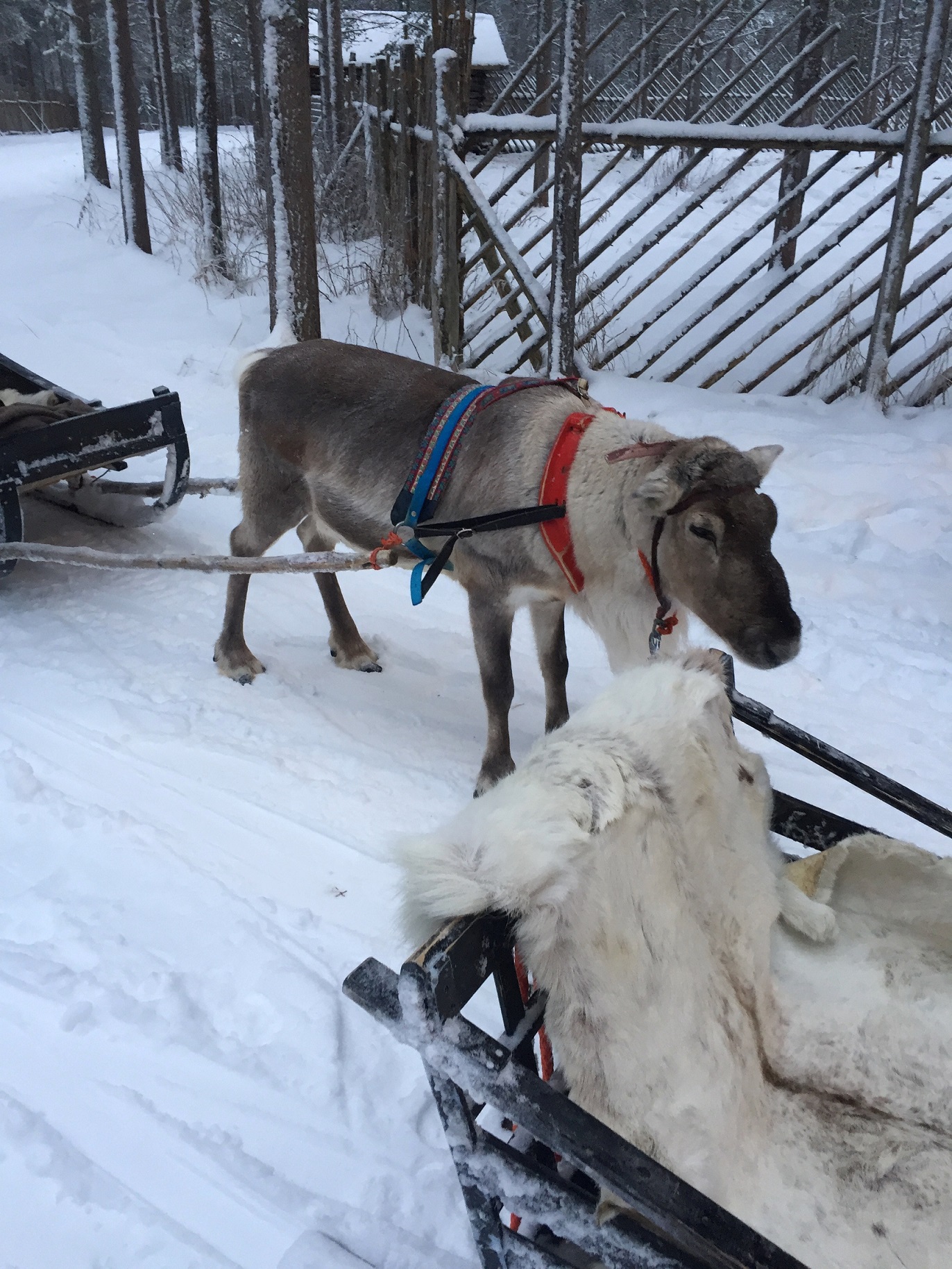 What an experience and an honour to be introduced to this ancient way of life. On the journey home I heard voices in the group try and rationalise how they can change their lives to be more like that of a reindeer herder!
---