1) Make sure everyone is wrapped up warm!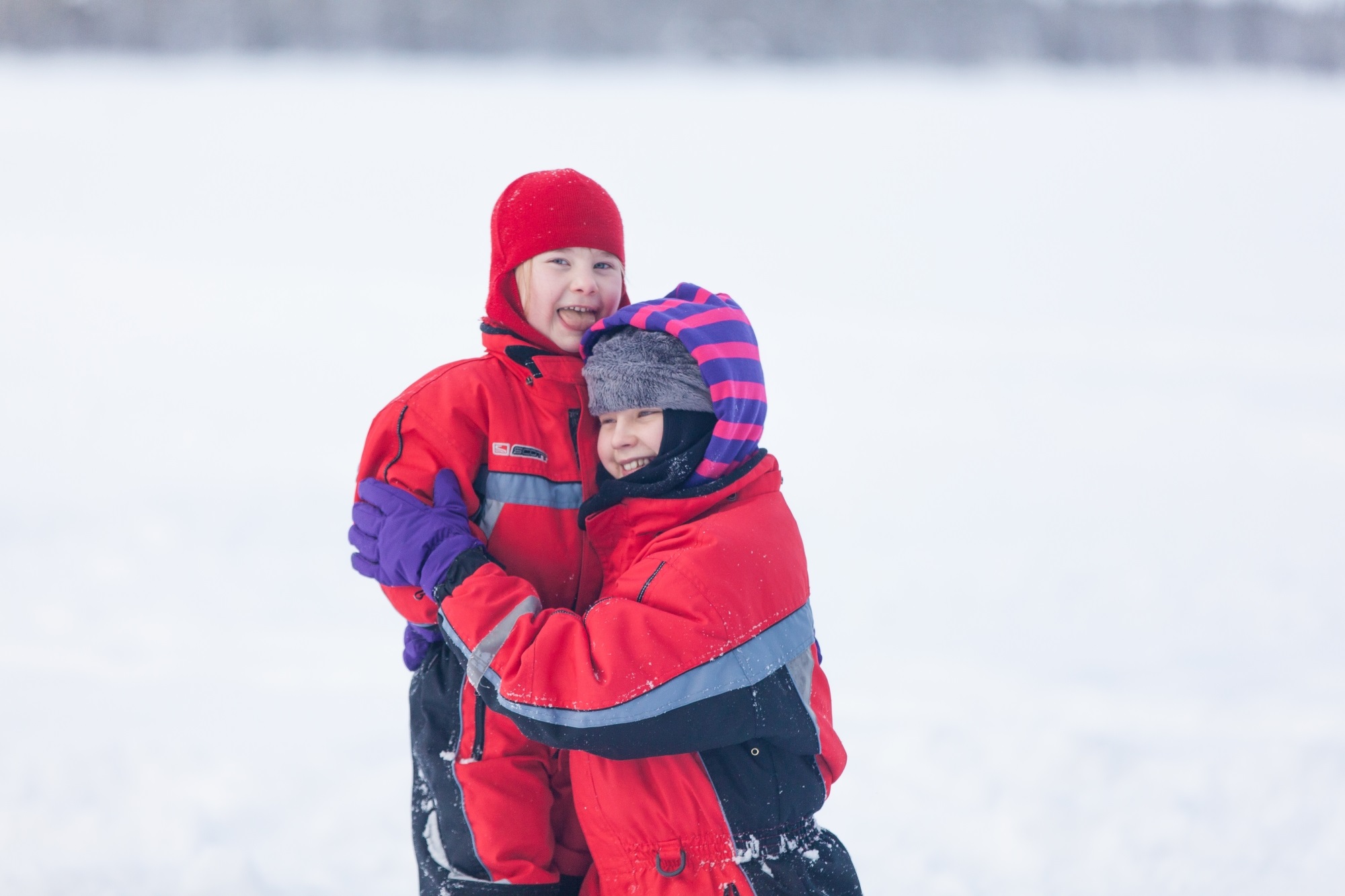 It is important to remember that it can be absolutely freezing in Lapland, so whether you are being a musher or a passenger the reality is that you're going to get a little chilly. With this in mind, it is important to make sure that you and your children have got all the clothing on that you will need for your winter adventure. In particular, make sure hands, faces and feet are all wrapped up snuggly with gloves, balaclavas and plenty of socks. We'd even recommend having handwarmers in your boots and gloves too!
2) Try and save the cuddles for later!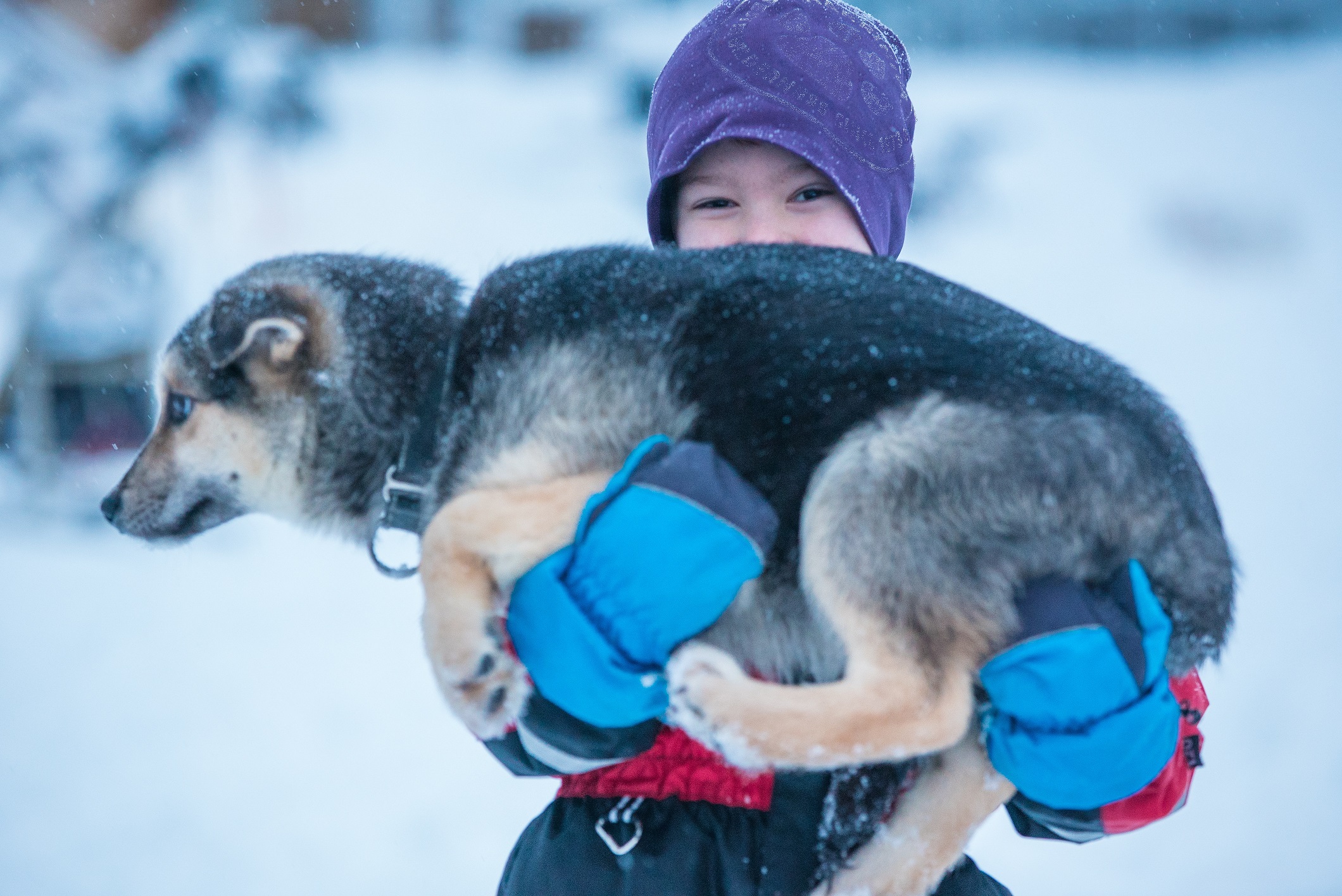 We know it will be tempting, especially for your children, but it is best if you can avoid cuddling the dogs too much before the safari. Not only are the huskies extremely excited at the prospect of going out on the trail (think a dog who hears the phrase 'walkies') but there will be plenty of time after your safari for you and your kids to enjoy a good cuddle and get plenty of pictures with your favourite dogs!
3) There is no need to worry!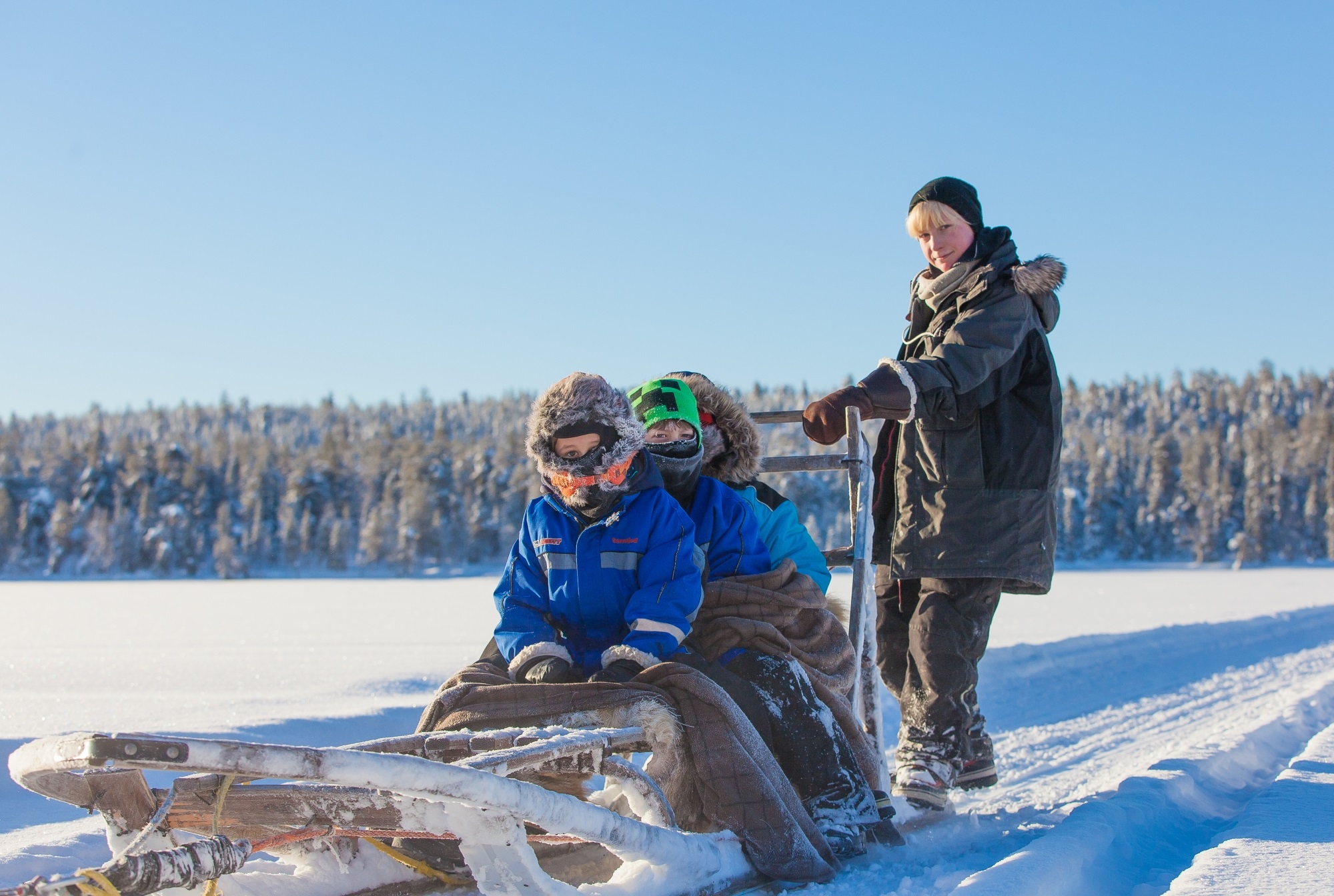 Although the instructions can sound a bit intimidating at first, the reality is that the sleds are actually really easy to control. What's more, our expert guides are always there to help teach you and your family too, so there really is no need to worry, one of our Travel Expert's, Kat, even says that she wishes she wasn't so anxious on her first safari so that she could have enjoyed soaking up the atmosphere a bit more at the start!
4) Go with the flow!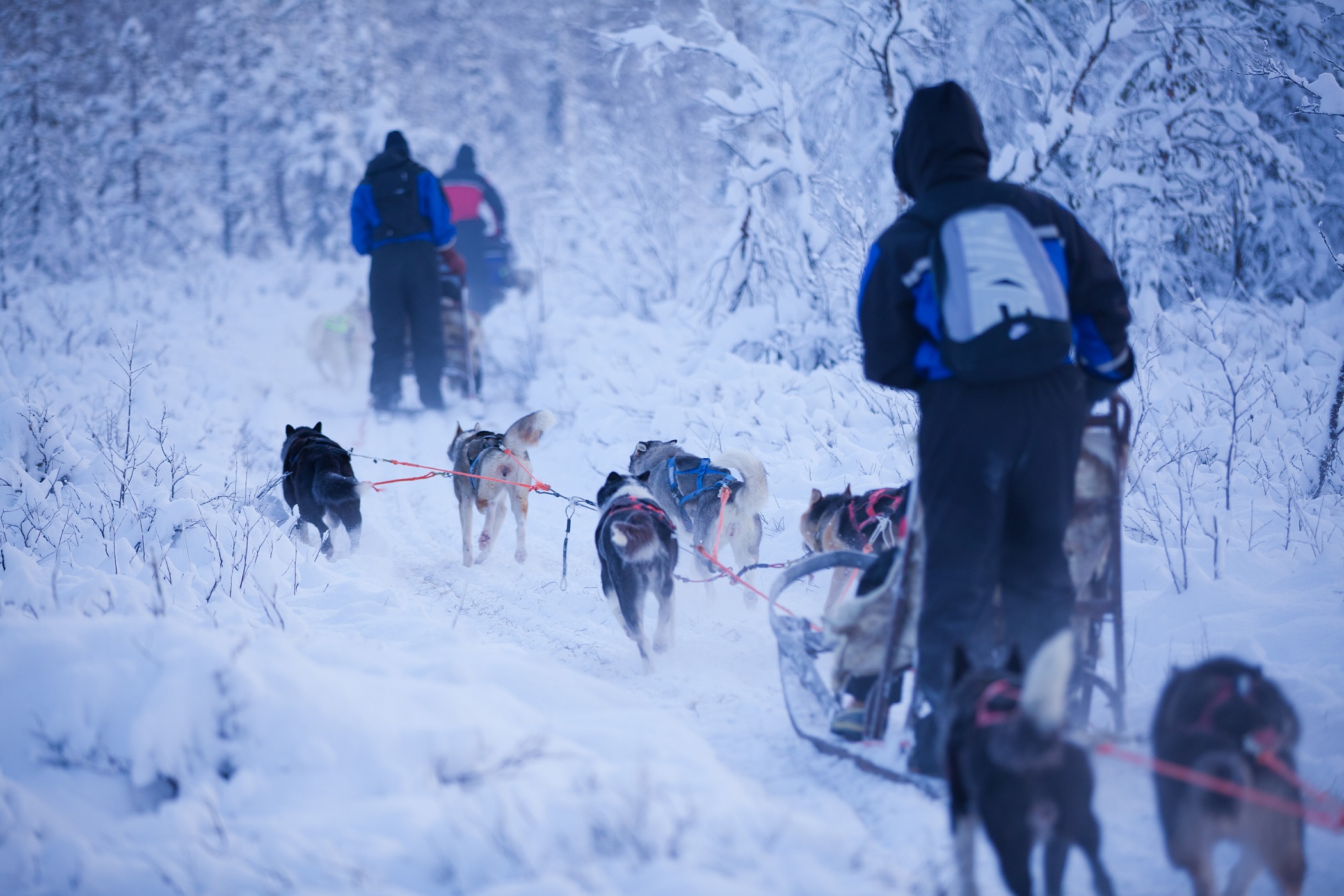 Although husky sledding is surprisingly easy to 'get a feel' for, it is important to bear in mind that the dogs do have a habit of exploding out of the blocks like Usain Bolt, hurtling along for about 200m before settling into their normal rhythm. It is important to make sure that all of your family are set and ready to go and not distracted as otherwise, you will probably part company with the huskies pretty quickly!
5) Don't forget to help your huskies!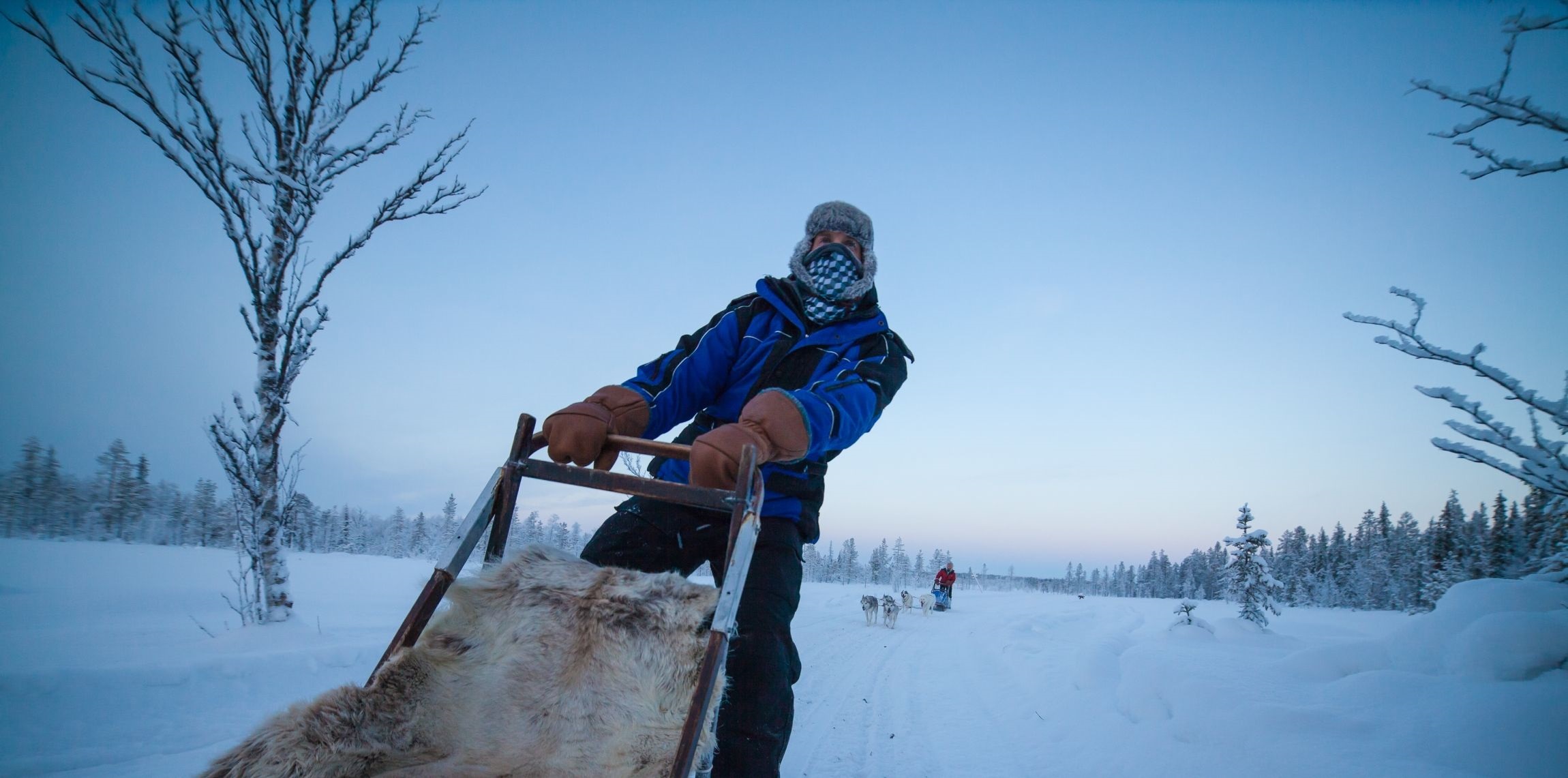 Now, your sled might be being pulled along by your own eager team of huskies, but they can't do it all by themselves. In fact, it's important to remember that you and your family can give them a hand and help make their lives a little bit easier. For example, try leaning and using your weight to help the sled as it turns, the dogs will certainly appreciate it!
6) Enjoy the peace while you can!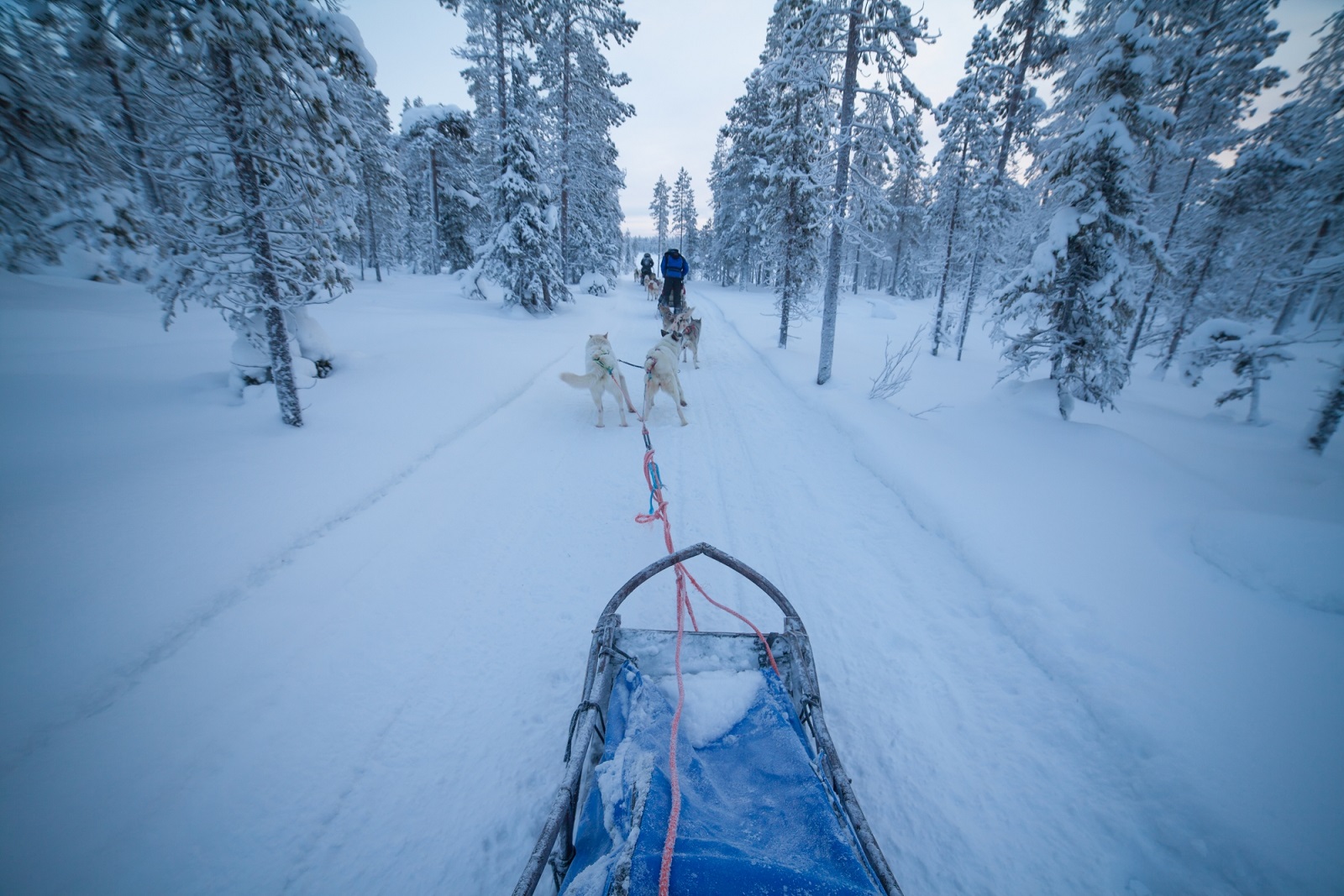 It could be easy to let your family be put off by the jumping and barking that the dogs will do before you set off. However, they are just excited to get going and do something that they love, which is to run and pull as a team. After about five minutes, once the dogs have settled into their pace, your family will be able to enjoy the near-silence of the Arctic wilderness with just the sound of panting and paws on snow. It really is a relaxing experience and a great way to get your children to enjoy the incredible scenery on offer!
7) Don't forget to thank your huskies!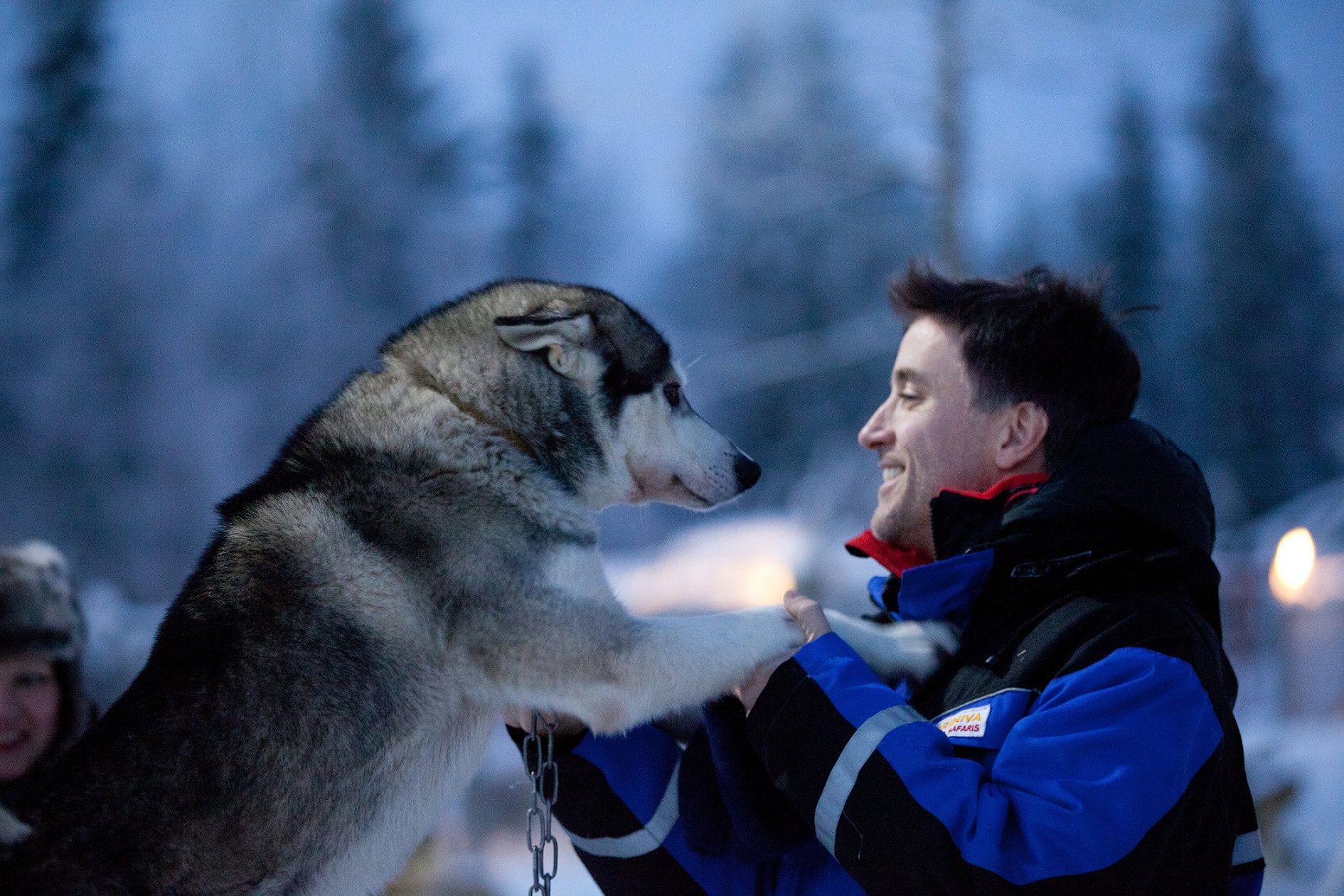 Having helped transport you and your family over the frozen wilderness it would be rude not to thank your team of trusty dogs! After finishing your dog sledding adventure, don't forget to thank your team for their hard work with cuddle and a little tickle behind the ears, they'll definitely appreciate it!
Feeling inspired to take your family away this winter? Take a look at our husky sledding holidays here
---
Image credits: Antti Pietikainen