'It is an extraordinary thing to holiday on a volcano. The beaches are black, the springs are hot and the food is cooked by burial in the burning earth. These memories aren't going to melt into all the others when the children are older.
Welcome to the Azores, an archipelago of Portuguese islands marooned in the North Atlantic. My three kids (eight-year-old twins and a 10-year-old) were having a dad holiday. Which meant an adventure holiday on a cluster of volcanoes in the Atlantic.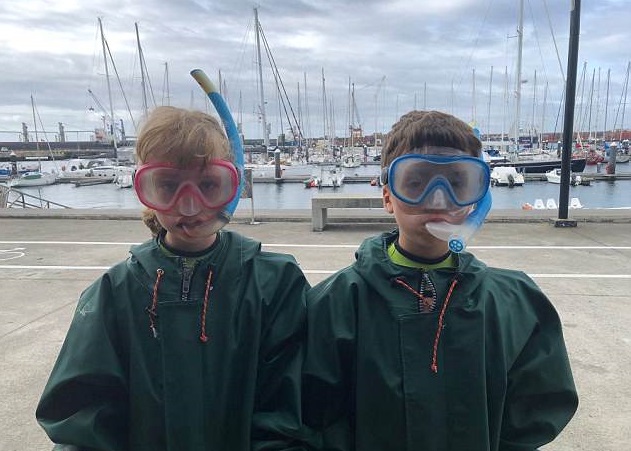 The Azores is a place where all of life stems from the fire in the earth. We plumped for Sao Miguel, the largest island, which lies like a smile-shaped flick of Tipp-Ex about 900 miles off the coast of southern Portugal.
It was a four-hour flight from Britain, almost entirely over the sea. When we arrived, the place was not barren and dusty as I'd expected but verdant, with wind-combed foliage carpeting every open space – a feature of the rich volcanic soil.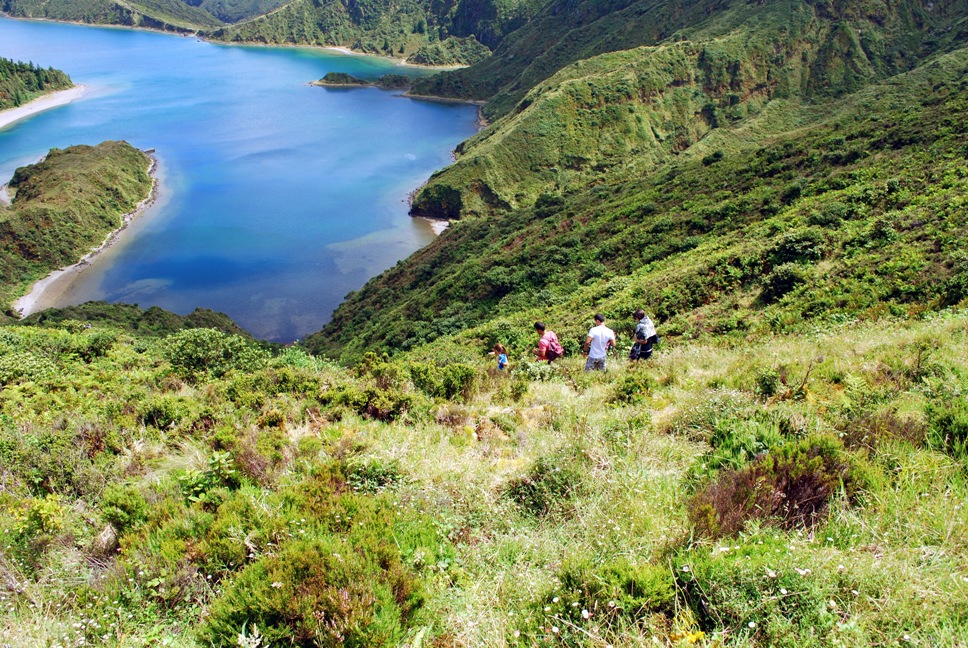 After a decent night's sleep at the four-star hotel our tour guide, Paolo, collected us the next morning in a white minibus that would come to punctuate the week's activities.
We were eased in with an introduction to volcanic living in Furnas, where we ate stew cooked in the hot earth, wondered at geysers bubbling with sulphur and floated in hot springs coloured orange by the iron deposits.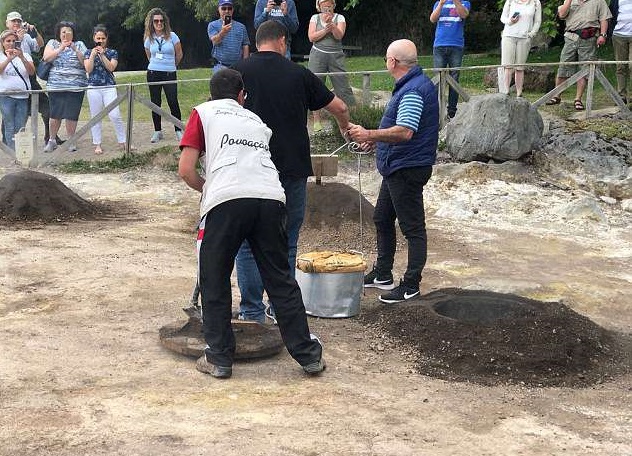 It was after experiencing the unique bounty of the volcano that the proper adventures began. First came whale watching. The Azores have a traditional way of spotting them which involves a chap on a hill with a walkie-talkie and a pair of binoculars.
It worked. About half-an-hour offshore we were directed south and saw the black body of humpbacks scrolling in loops like sea-monsters. Then there was swimming with dolphins. This was the real challenge for the kids. We got wet-suited and snorkelled and installed in a plucky rib to be sped out into the sea like a bunch of GNVQ Royal Marine Commandos.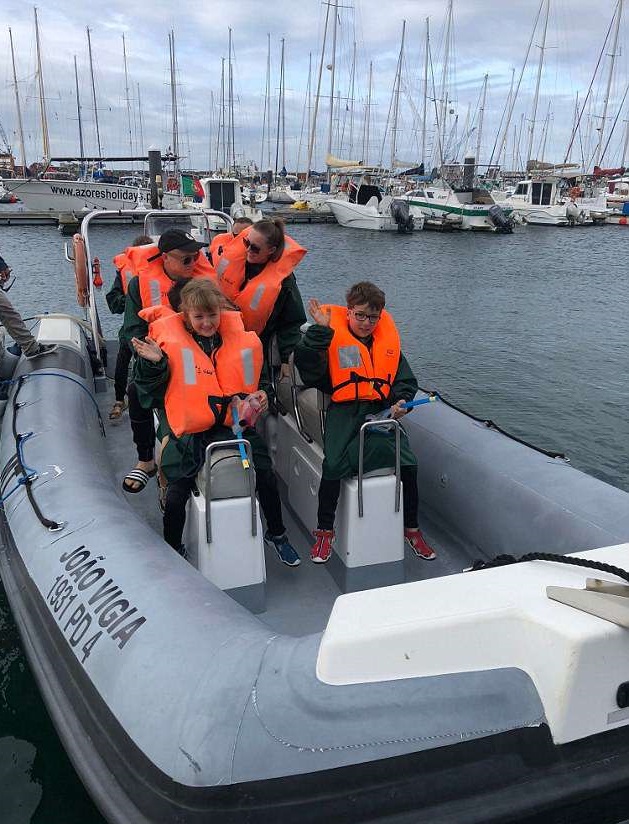 The Atlantic was bluer than blue and had quite a swell, and this made our task even more daunting: to wait for the cut of a dorsal fin then hurl ourselves into the depths.
I'm proud to say that all three of my children did it. My oldest daughter, who is 10, didn't think twice – her logic was that if people do it every day, why couldn't she? – and at one point a dolphin swam beneath her at a distance of no more than two feet.
I had a go too. At that depth you can see nothing but rich, endless blue in all directions through your snorkel mask. From this ghosted three dolphins, appearing white against the darkness, those strange fixed smiles on their faces. The leader turned his eye towards me and I saw the scars on his flanks. Then they were gone.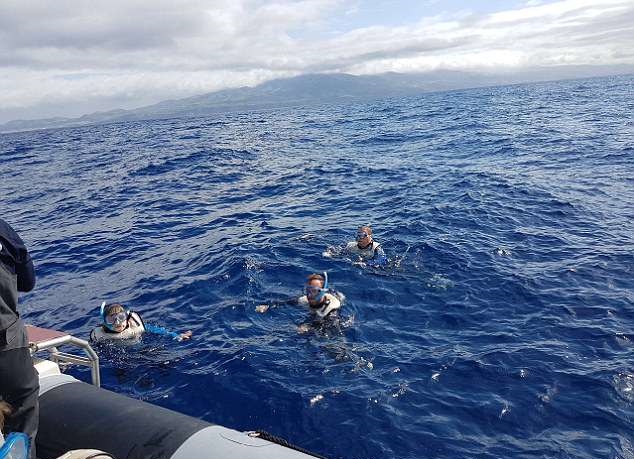 On land there were other adventures in store. Canyoning – basically jumping off cliffs into water – was quite something. Here the twins came into their own, launching themselves with kamikaze abandon into the air and plummeting into the river below.
There was also an off-road tour of the island in a fantastic banana-coloured jeep; kayaking on a volcanic lake; mountain biking through beautiful woodland; and a surprisingly interesting tour of an Azorean tea plantation, which against all the odds converted the children to the delights of green tea.
The children arrived back in the UK with their world a little larger and their sense of adventure in overdrive. The perfect dad holiday.'
---
Find out more about our family holidays to the Azores here.
---
Image Credits: Jake Wallis Simons, Futurismo Azores Adventure