1) Meeting Father Christmas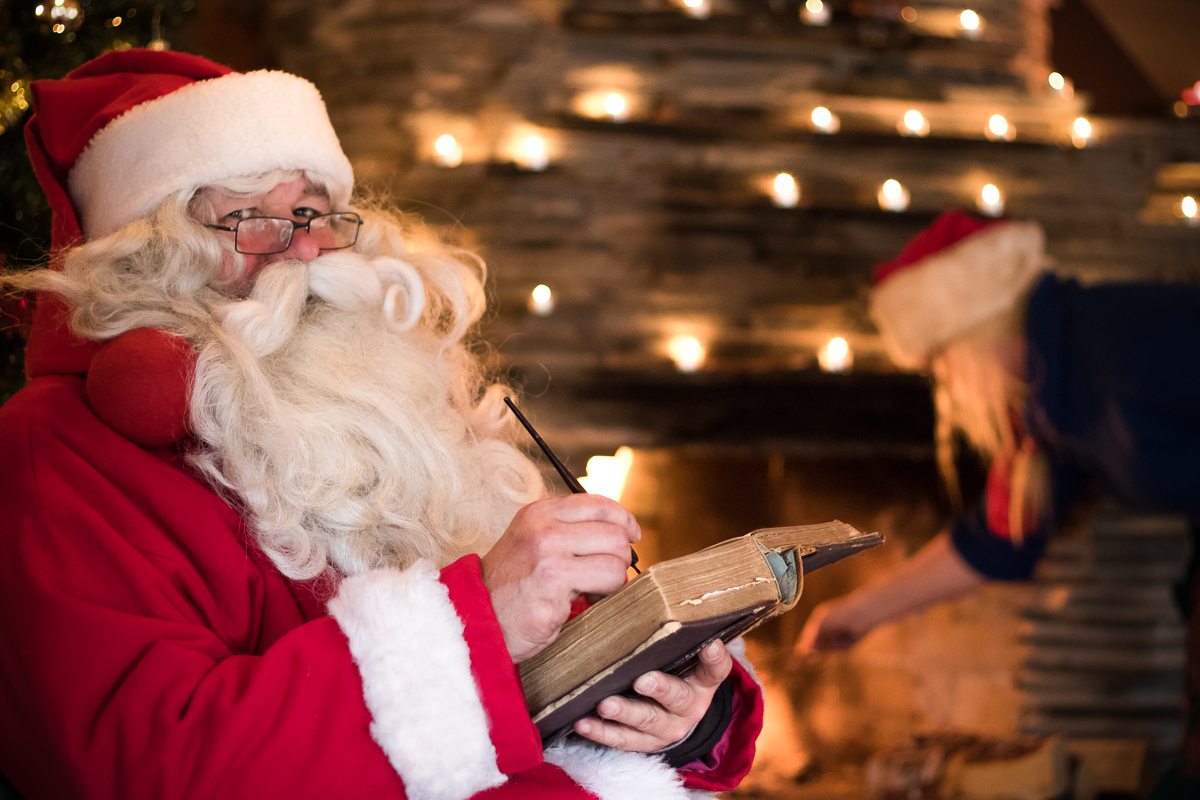 What's a winter break without good-old Father Christmas!
A visit to see Santa is top of everyone's list for a winter adventure, and when you travel with Activities Abroad you'll meet him in an unforgettable way. Our Father Christmas experiences aren't as crowded as the touristy destinations; they're more authentic and allow you to laugh the day away with Mr and Mrs Claus.
We know that around Christmas Santa is one very busy man, but he takes time out of his schedule to meet with our little explorers in his cosy home. You'll travel to his home by sleigh and greet the elves as you head inside – you may even be able to become a helper and bake spiced gingerbread cookies by the twinkle of candlelight!
2) Witnessing the Northern Lights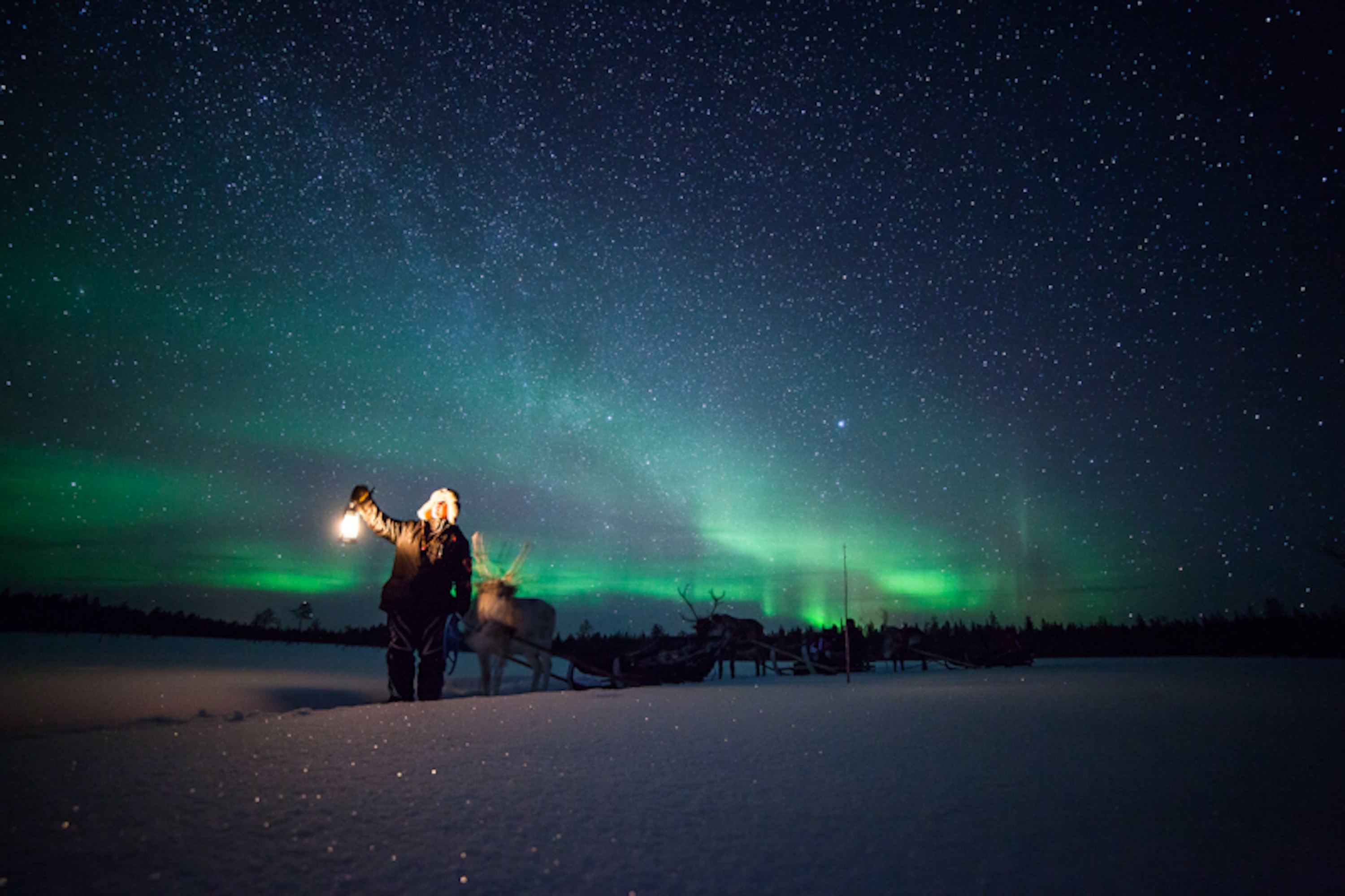 Thousands of travellers head to Lapland each year with one thing in mind – the elusive Northern Lights. And why? It's a simply unmissable experience!
To witness the wonder of the Aurora Borealis you need to be in the Aurora Zone, avoid light pollution, and most importantly - be patient. Activities Abroad's destinations take you to the heart of the Aurora Zone and give you the best chance of being able to witness them. Whether you decide to try and hunt for them on an excursion, or stand beneath the dark Arctic sky, moments like these are priceless and we know it'll be a memory you will cherish for years to come.
Activities Abroad's new winter escape, 'Saariselka – Activity Pick and Mix' not only allows you to take to the Lappish wilderness in search of the lights but also, your accommodation offers you the Wchance to witness the lights from your bed in your private glass-roofed aurora cabin.
3) Going husky sledding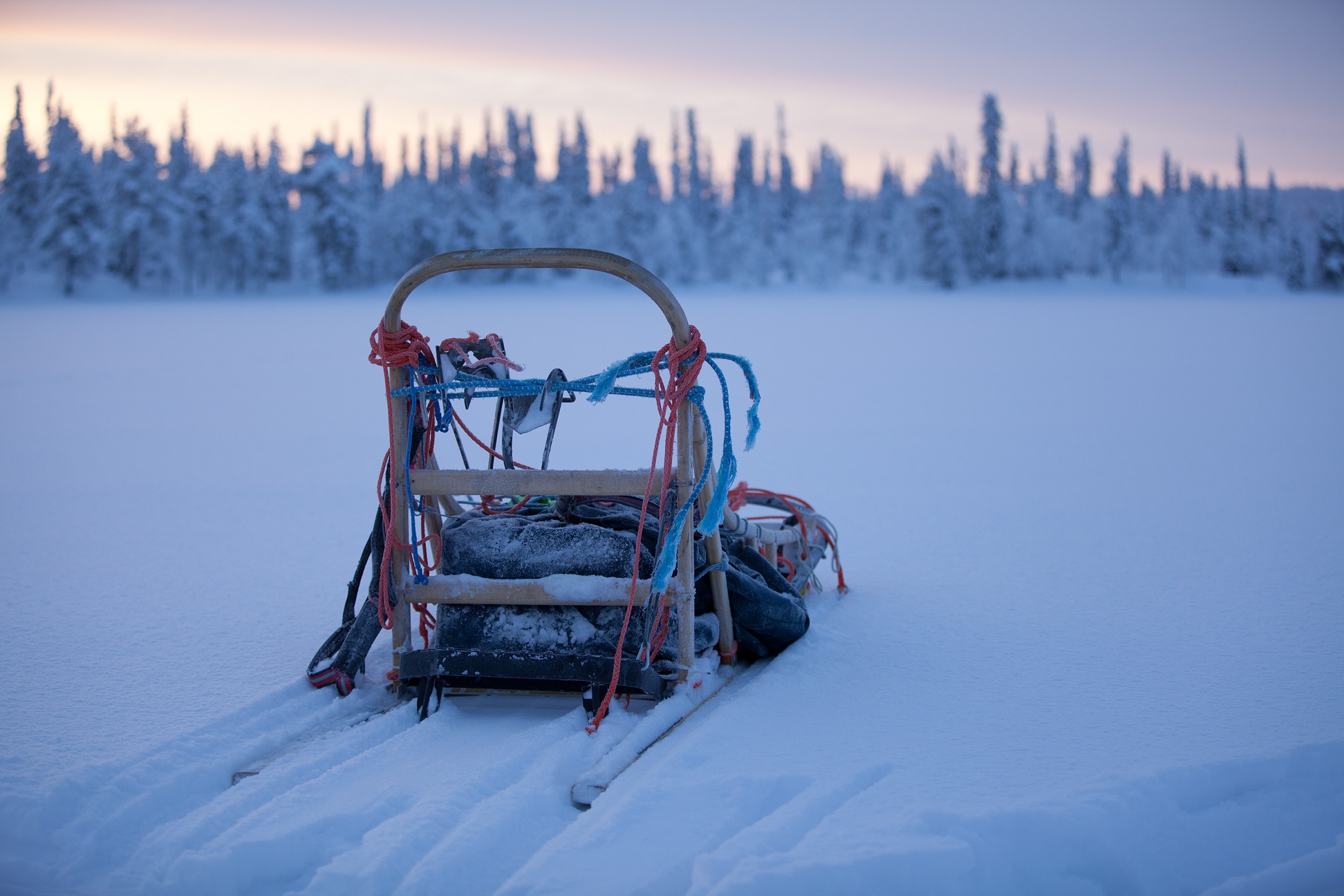 Husky sledding is an experience which has universal appeal. What could be better than meeting a friendly team of excitable huskies and letting them drive you through miles of snow on a fast-paced adventure!
Top tip from the Activities Abroad Experts – wait for cuddles and your photo opportunities after, these furry little animals will be way too excited to take you on an adventure through their homelands!
4) Enjoying a reindeer sleigh ride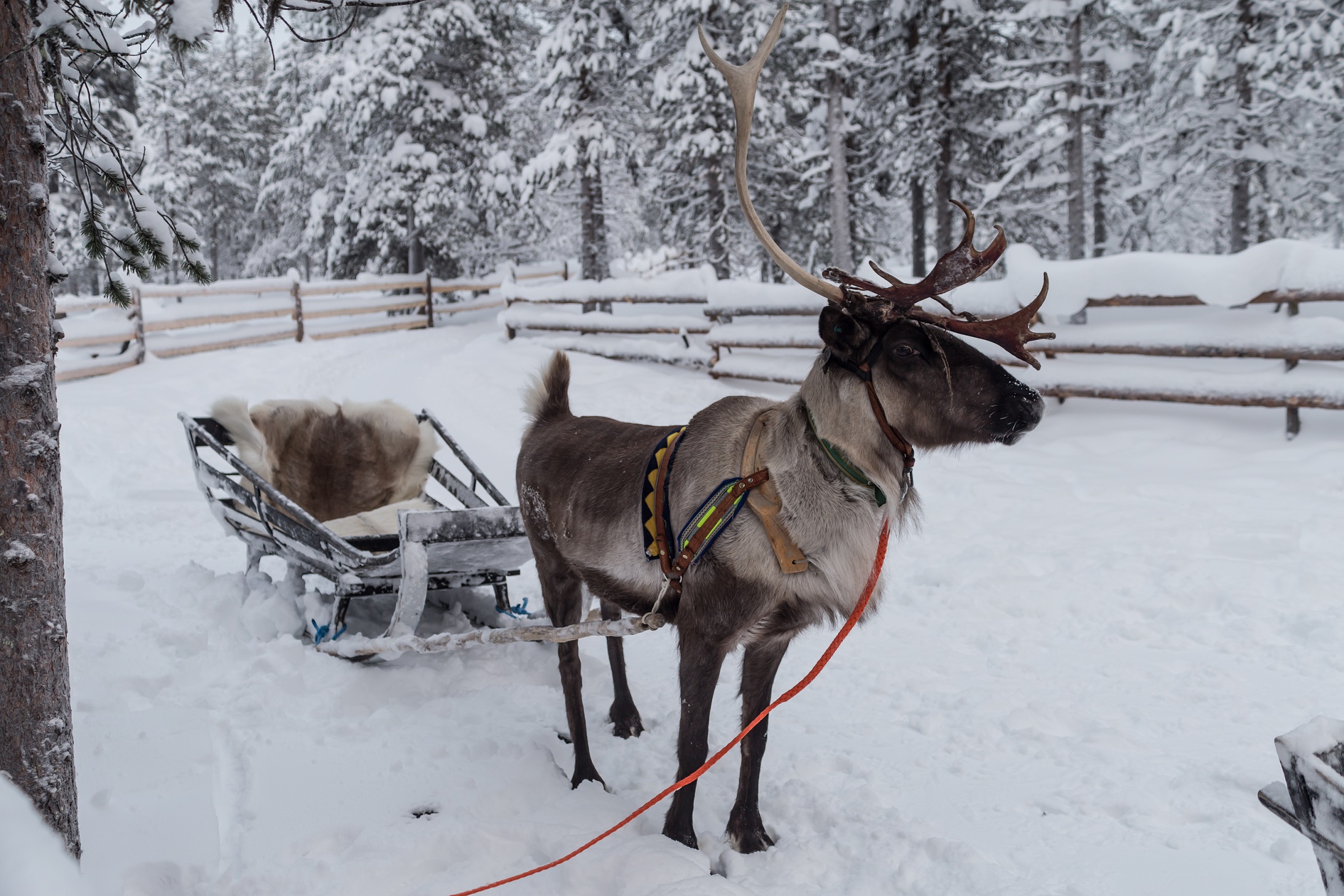 Next on the list is Santa's favourite friend and the most well-known animal in Lapland; reindeer.
With reindeer being associated with all things Lapland they feature on just about all of Activities Abroad's fabulous family getaways. Visit them in their farms and learn about the integral role they play in the lives of reindeer herders; head out on a reindeer sleigh ride during day or night and simply relax to the sound of them moving against the pristine snowy landscape!
Why not combine your reindeer adventure with a hunt for the Northern lights on our Harriniva Reindeer Aurora Experience. Want to see what it's like? Watch it here!
5) Looking out for winter wildlife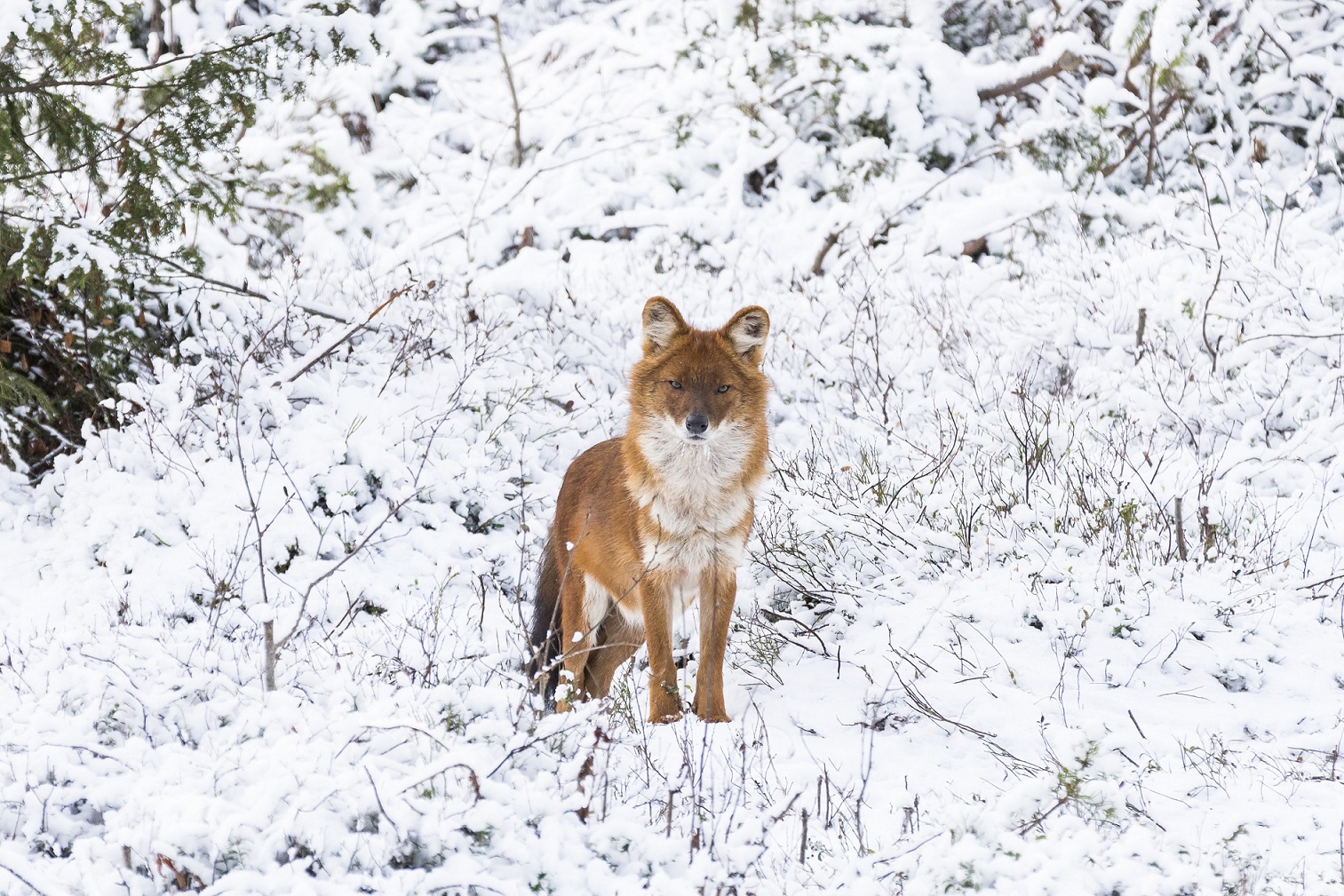 Whilst they'll be high chances of meeting gentle reindeer and excitable huskies, there is also plenty of other exciting arctic wildlife to be seen whilst you're out on your day time adventures!
For families who really want to get up close with all the Arctic wildlife they can, why not head to Ranua Wildlife Park for encounters with over 50 species, including wolves, lynx, otters and the king of the Arctic- the mighty polar bear!
6) Staying cosy in a log cabin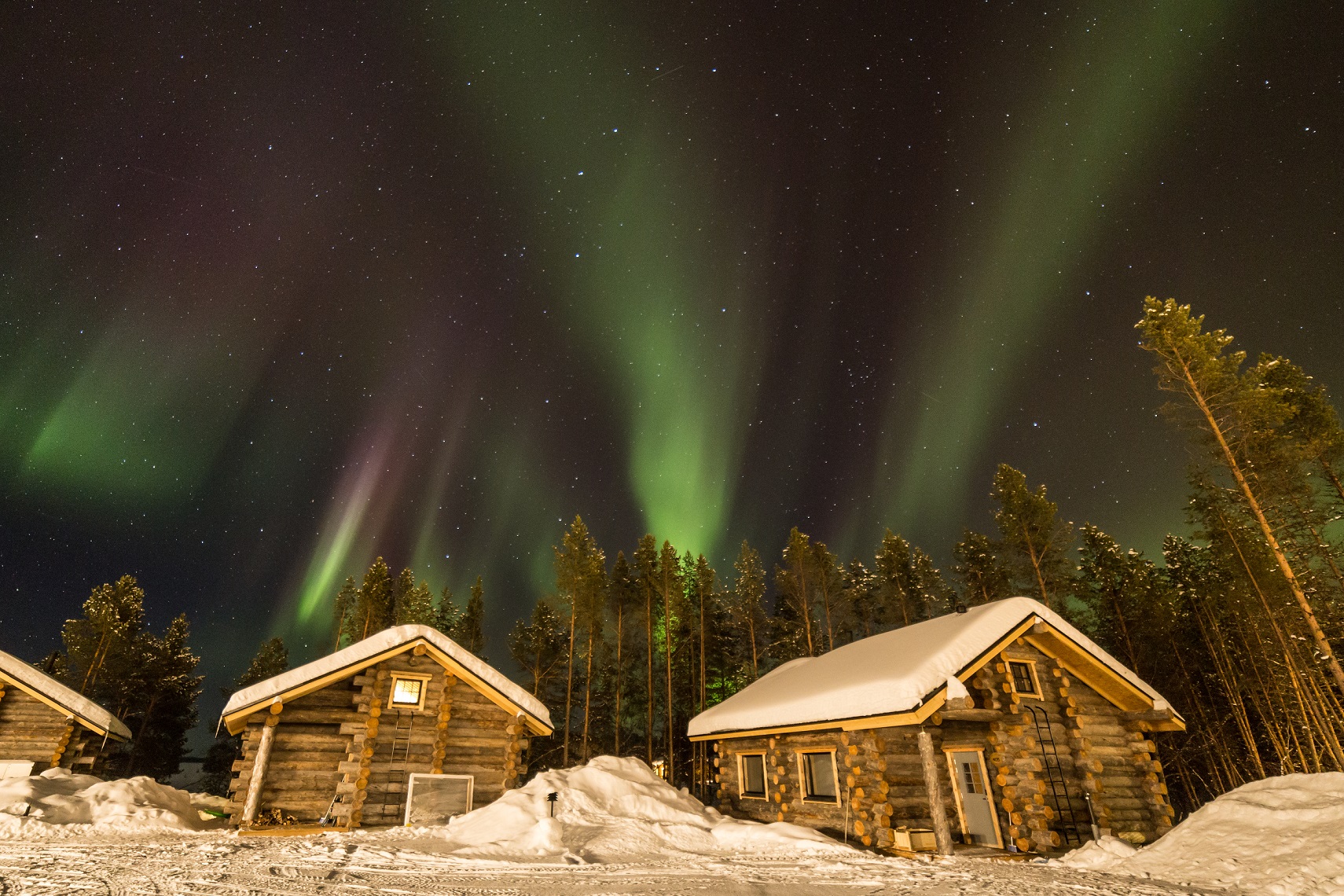 Hotels are great, but what could be more idyllic than having a lovely little cabin to return home to after a day of winter family fun! Relax in front of the fire, discuss the best parts of your day and truly cherish your time together as a family.
For those looking for a cosy cottage in a picture-perfect setting, consider Jeris in Finnish Lapland. Choose from a range of cottages sleeping between two and seven people, all with the added bonus of their own private saunas and log burners. For a more modern cottage option, why not try Brandon Lodge's Scandinavian style cabins with views right out onto the frozen sea?
7) Having a night to remember in Ice and snow hotels!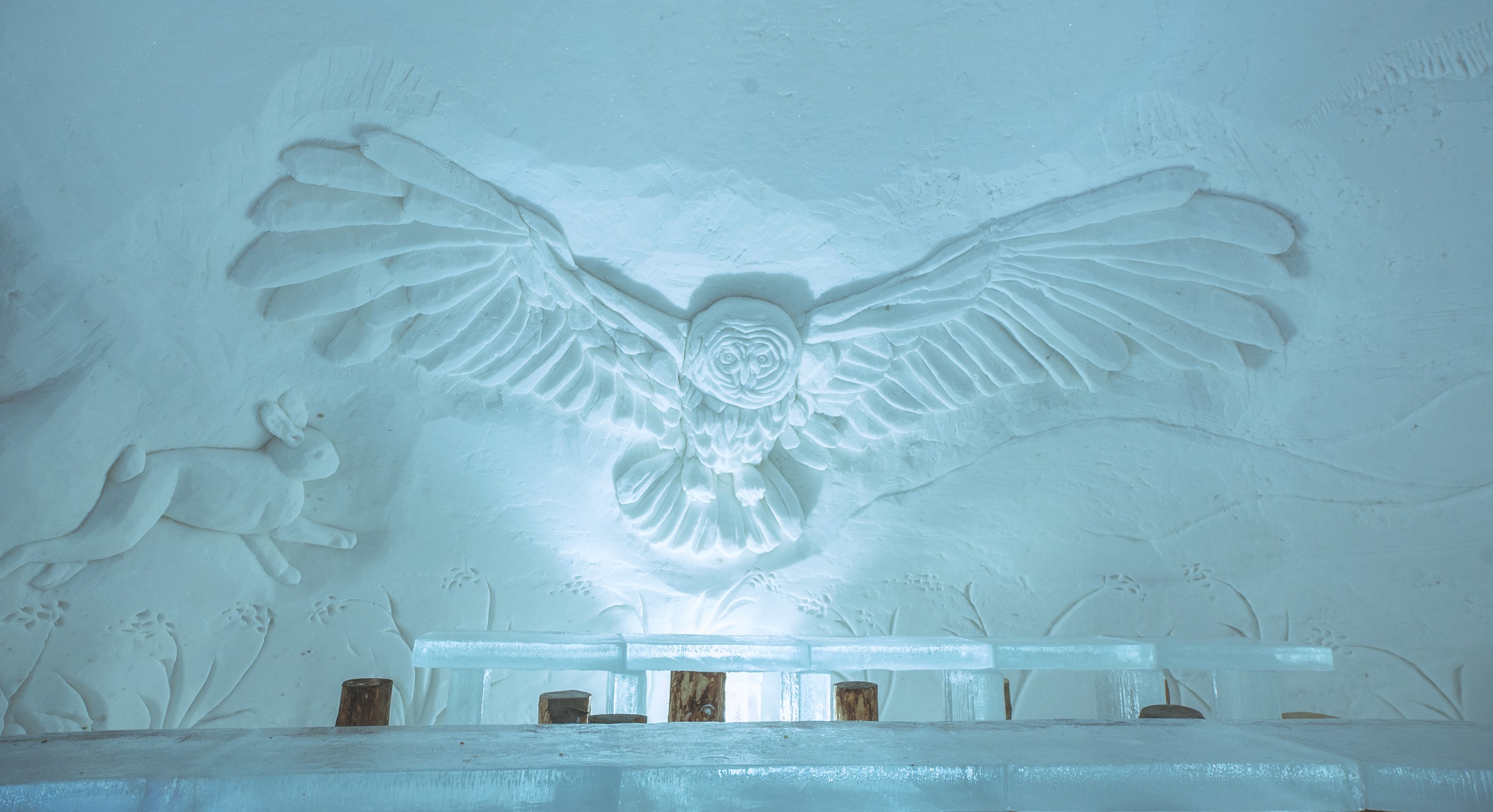 These are the coolest hotels around - literally!
In Lapland, there's plenty of chances to experience these whether in Finland, Sweden or Norway and they all have their unique flare. Whether you're staying the night, having a meal, or simply looking round - these hotels are amazing to explore and only last the winter.
Our top tip for staying a night in the-try tucking your jumper in the bottom of your sleeping bag so it's nice and toasty in the morning!
8) Try snowshoeing!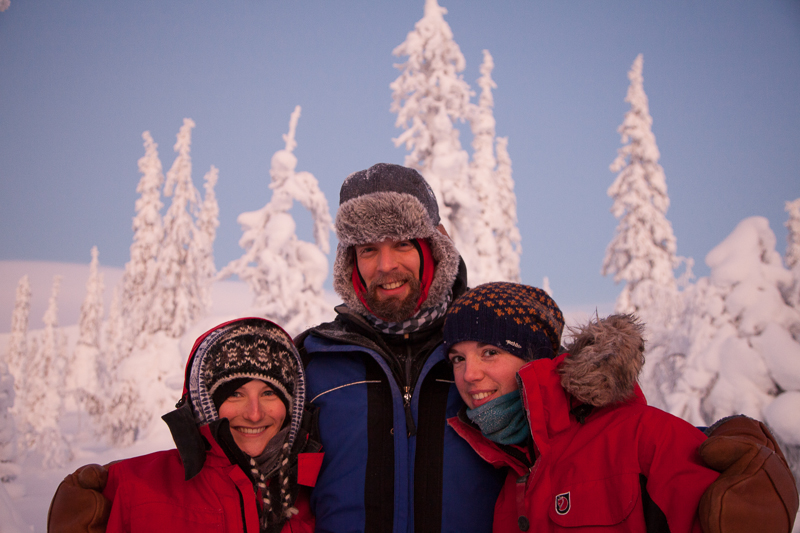 When you're in your winter wonderland setting, it is impossible to fight the urge to explore. The best and easiest way to get about the surrounding areas is by snowshoe!
9) Experience cross-country skiing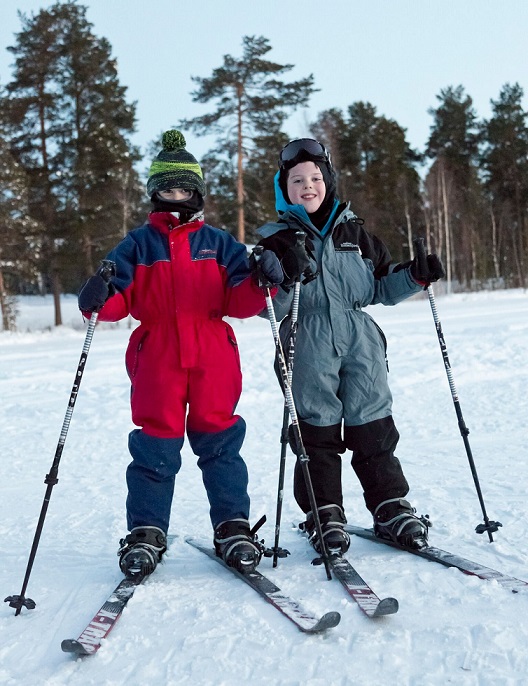 Cross country skiing is an incredibly popular past time in Lapland and a fun way to explore the snowy landscapes. If you're new to skiing, we suggest taking some lessons first, then you're off to explore the natural surroundings at your own pace!
10) Ice fishing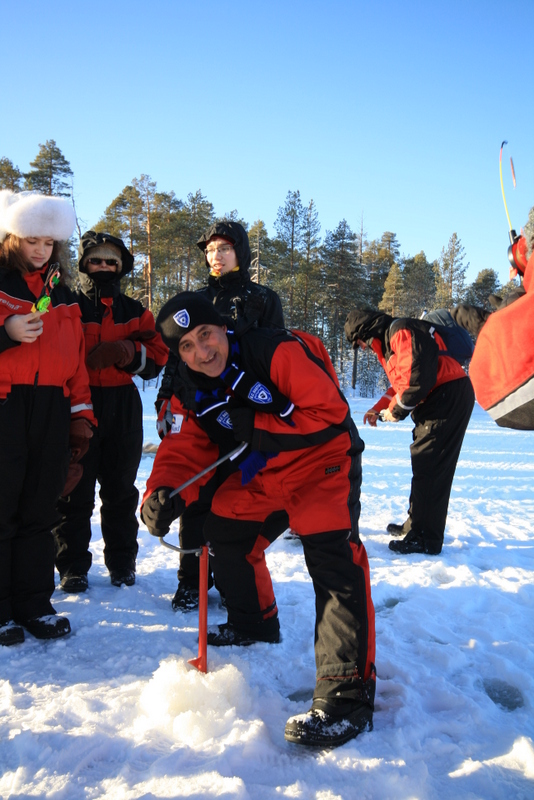 Last but not least is ice fishing, and if you love fishing, why not experience it Arctic style?
Underneath the frozen lakes of Lapland lies hundreds of fish just waiting to be caught and together, families can enjoy the age-old activity. For adults, it will be the joy of soaking up the cultural importance whilst in a truly stunning winter environment. For the little ones, it will be all about the anticipation of keeping a watch through the ice hole and waiting for the fish to bite!
Whilst ice fishing is available on the majority our Activities Abroad's winter adventures, there is none that are quite as special as fishing for delicious delicacy king crab in Kirkenes, Northern Norway!
Click here to find out more about our family holidays to Lapland
---
Image credits: Antti Pietikäinen, Paavo Hamunen, Gulo Gulo Holiday Village, Matt Robinson