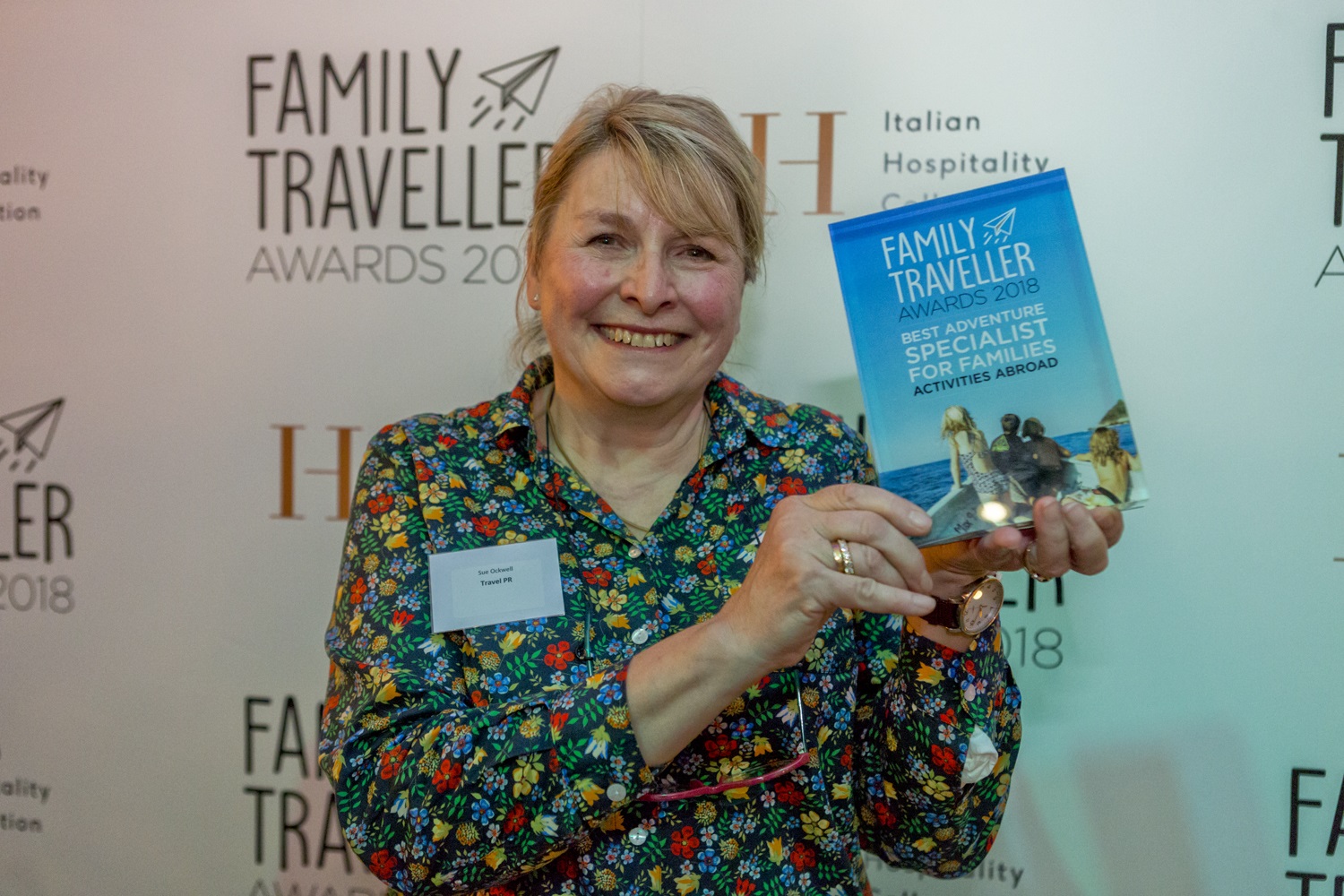 Now in their fourth year, the Family Traveller awards are a significant event for every company involved in the family holiday industry. Dedicated to showcasing the very best family holidays and days out, this year's ceremony took place at London's The Unicorn Theatre on Tuesday 27th November 2018 and was judged by renowned figures in the travel industry. This year's panel included BBC presenter Simon Reeve, Radio 4's Mariella Frostrup, Family Traveller editor, Jane Anderson, and The Times travel editor, Jane Knight.
With so many high-profile judges and a good number of your votes helping us take the award it is easy to see why we are so proud to have won such a fantastic prize. Although we are only a small, family-run business, we are so pleased to see our dedication to providing active family holidays that help create precious memories for our clients being recognised on a national scale. Our Managing Director, Ali sums up our excitement well:
"We're absolutely delighted to have been named 'Best Adventure Specialist for Families' at the Family Traveller Awards. It really is a tremendous accolade and testament to the dedication and hard work of all of the Activities Abroad team. We're very proud of the handpicked holidays that we create just for families and it is fantastic to have that recognised. I would like to thank personally all of those who voted for us."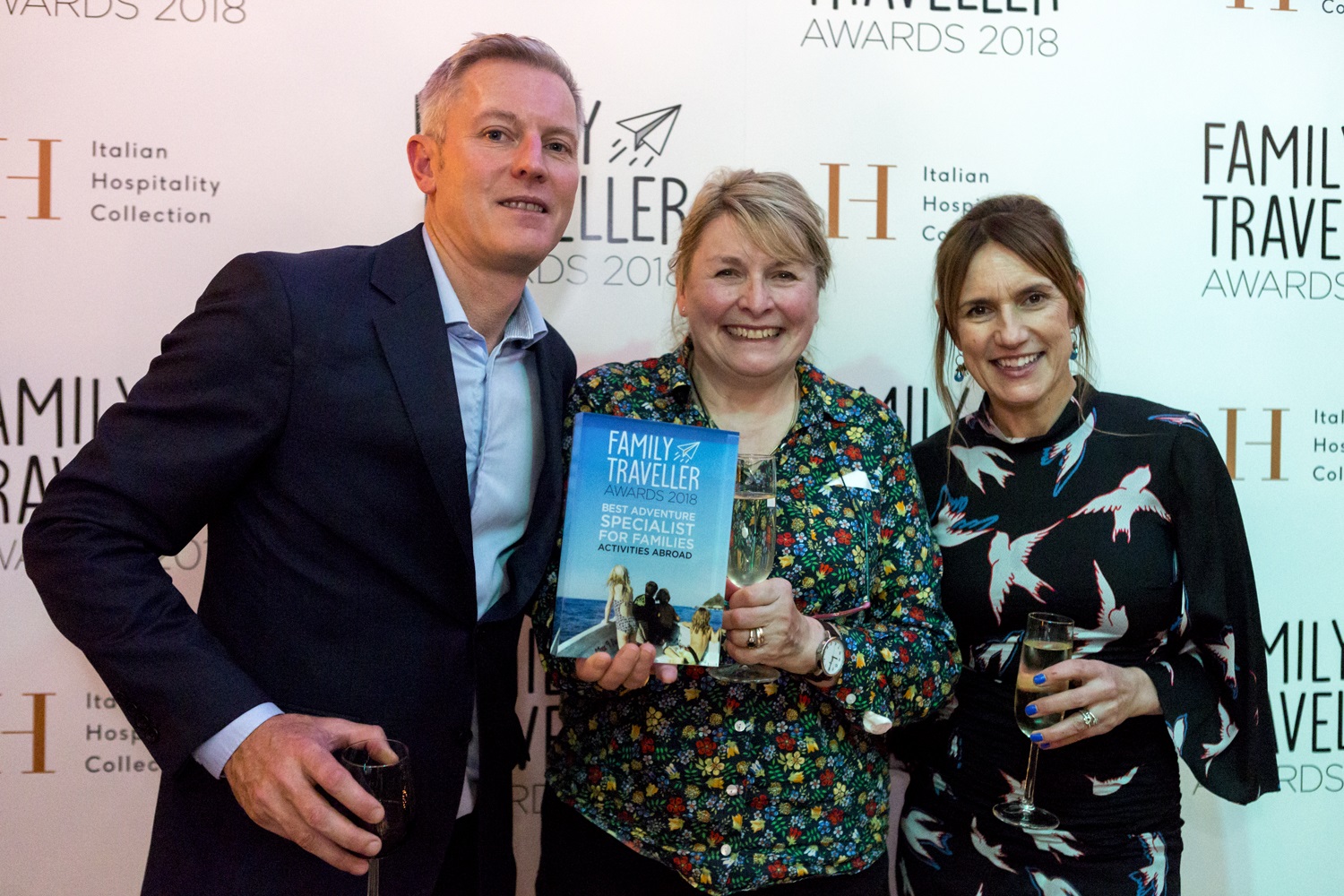 As well as being hugely grateful to all our wonderful families who have taken the time to vote for us, we were also pleased to hear how happy Jane Anderson, one of the judges, was that we had won. Not only is Jane the Editor of Family Traveller but more importantly she has actually been on one of our holidays with her own family which makes her comments even more satisfying. She said:
"I'm thrilled to see Activities Abroad win Best Adventure Specialist for Families. I have first-hand experience of the way their holidays operate for families, into which they pour great attention to detail with an emphasis on group bonding and local insider knowledge. After our trip to the Azores, we had all gone outside of our comfort zones in a good way and felt richer for it. I would say this is the essence of a true adventure specialist. Activities Abroad runs an impressively tight ship from their Northumberland HQ."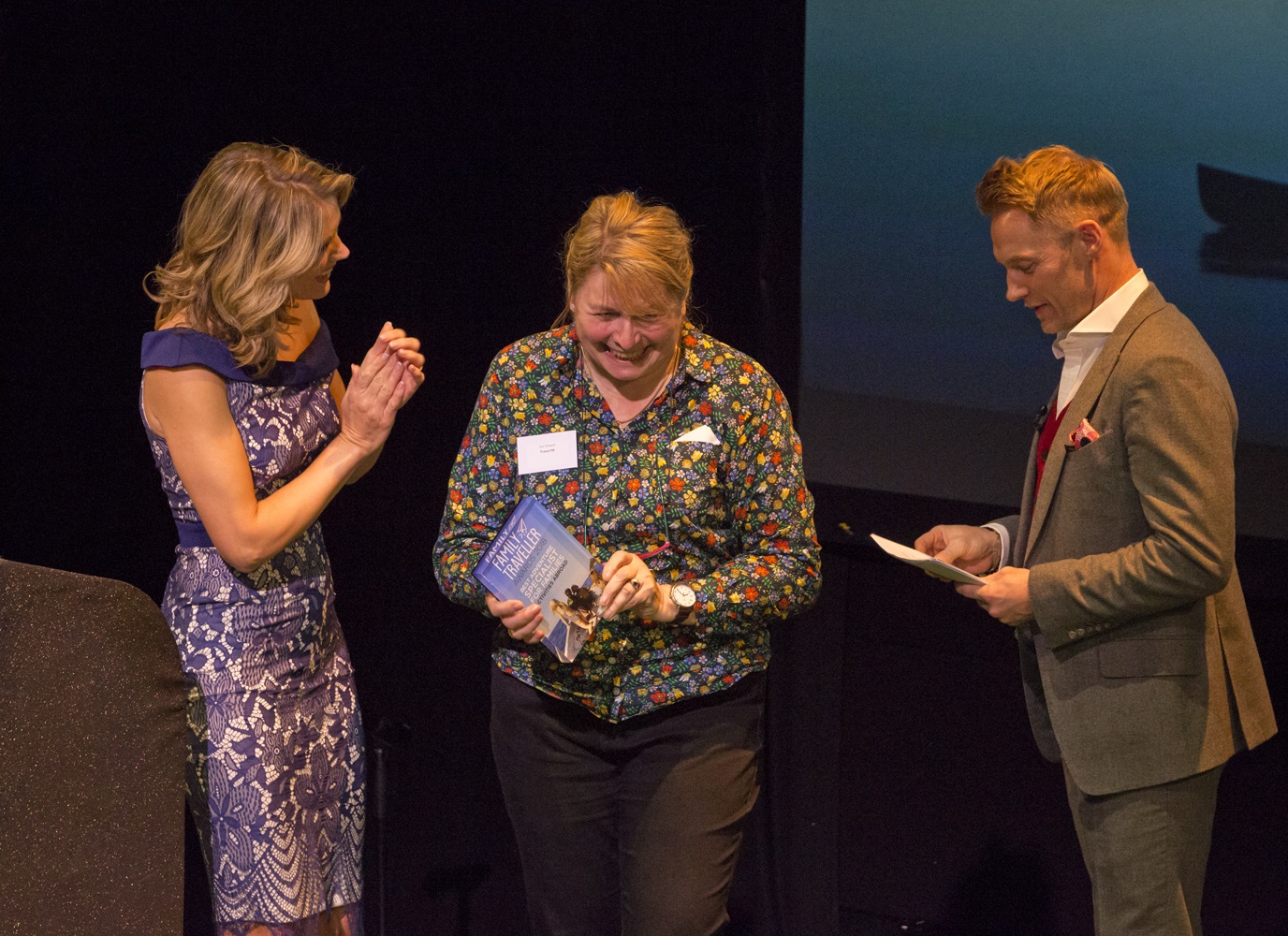 We are sure you'll agree that this is high praise indeed and we are so pleased to know that other people love our holidays as much as we do!
So, if you are planning an activity holiday for your family you can rest assured that when you are travelling with Activities Abroad, you are doing so with an award-winning company! Not bad for a little, family-run team in Northumberland!
Now its time to celebrate and start planning to make sure we are nominated again next year!
Click here to find out more about our award-winning holidays