'Dynasties' is another stellar wildlife programme from the BBC focusing on endangered species from around the world, and highlighting the plight they go through to survive.
The animals covered in the series include chimpanzees, penguins, lions, African wild dogs and tigers, and like always, the footage the crew has captured is truly spectacular.
We absolutely love wildlife encounters and seeing these amazing animals on our screens has us dreaming of exotic destinations with the wildlife to match.
Many of our family holidays include incredible experiences with the native animals. What's more, we admire the brilliant work the BBC are doing to highlight conservation issues and our trips included in this blog focus on seeing the animals in their natural habitat or in sanctuaries where they are being rehabilitated.
So, without further ado, it's time to step into the shoes of Sir David and have your own family 'Dynasties' style adventure…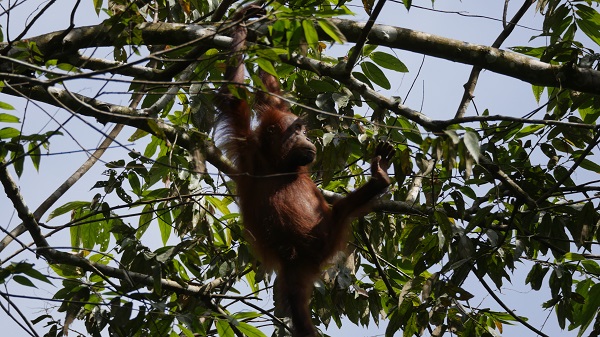 There are so many different wildlife species to see in Borneo and as this trip takes you from jungle to rainforest you'll be on the lookout for gibbons, monkeys, tropical birds, crocodiles and pygmy elephants. Just like an episode of Dynasties, you could even spot a tiger in the jungle if you are lucky.
The real wildlife highlight on this family holiday, however, is a visit to the famous Sepilok Orangutan Rehabilitation Sanctuary and Sun Bear Centre where you'll see feeding time and learn more about the amazing work that goes into rehabilitating orphaned orangutans.
Click here to view our holiday to Borneo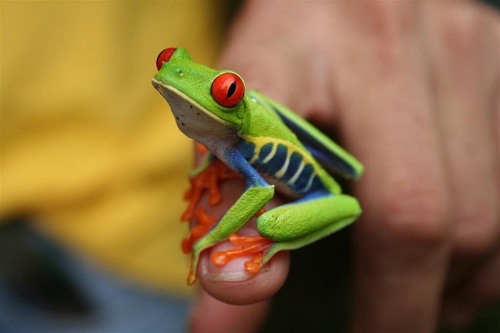 If your family are avid BBC nature documentary fans like us then we are sure you love big cats as much as we do. That's why this family holiday to Costa Rica includes a visit to the Las Pumas Rescue centre.
This is a brilliant centre focussed on protecting animals whose habitat has been destroyed by deforestation. Here, you'll see jaguars and pumas as well as smaller cats such as margay, jaguarundi and ocelot. There are also other animals to see including tropical birds, river otters and white-tailed deer.
As this trip focuses on the rainforest, you're in with a chance of seeing the monkeys, iguanas, sloths, toucan and herons that call it home.
Click here to view our holiday to Costa Rica.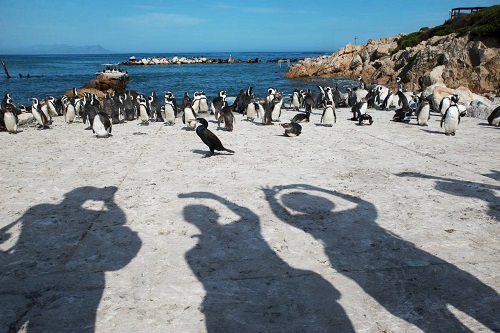 In Dynasties, the penguins have to endure harsh winter temperatures. Luckily, during your family holiday to South Africa, you can see the African penguins that live on the beaches around Cape Town and avoid the sub-zero climate!
On this family adventure, you'll also visit the Hluhluwe-iMfolozi National Park. As well as being the oldest nature reserve in Africa, it is also home to a small number of African wild dogs and lions, both featuring in the incredible nature documentary. Here, you could also see African elephants, buffalo, zebras, giraffes, black rhinos, leopards, cheetah and hyena.
What's more, this holiday also takes you to other wildlife hotspots too. The Peninsula Reserve is home to ostrich, baboons, Mountain zebra, bontebok and tortoise. Whilst the iSimangaliso Wetland Park is home to 526 bird species, hippos and Nile crocodiles and was even declared a UNESCO World Heritage Site in 1999 due to its incredible interlinking ecosystems. At the Cheetah Care centre, you'll see the amazing work being done to help orphaned or injured animals such as cheetahs, African wildcats and lynx.
Click here to view our holiday to South Africa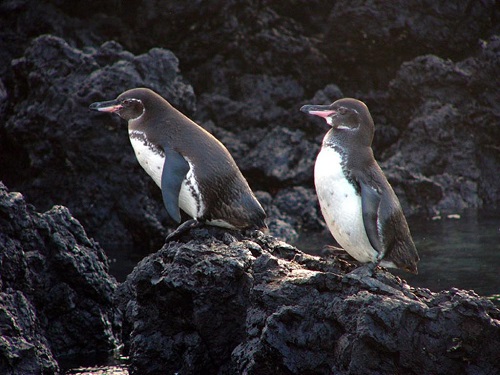 Like South Africa, the Galápagos Islands give your family the opportunity to see penguins in a much warmer climate! The Galápagos penguin is the only species of penguin that lives on the equator and during this holiday, you will explore small islets to hopefully see these amazing animals.
As Darwin himself discovered, the Galápagos Islands are home to an array of fascinating species. At the Charles Darwin Research Station, you'll learn all about the conservation efforts of the island and then go on to see the giant tortoise of the area.
There's also plenty to see below the surface. During your snorkelling and sea kayaking activities, you could see turtles, sea lions, marine iguanas, tiger eels, reef fish, eagle rays, golden rays and a variety of shark species including hammerheads.
Click here to view our holiday to The Galápagos Islands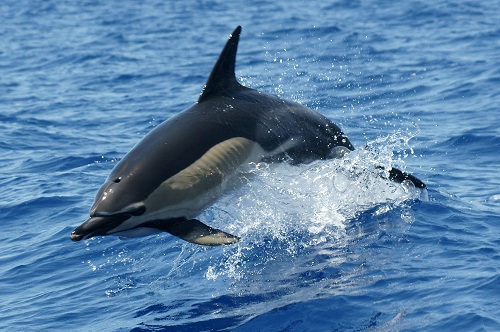 Though more like Blue Planet than Dynasties, Madeira is a location where you can almost hear David Attenborough's narration as you travel around the main island with your family.
This is particularly true when you get the incredible opportunity to snorkel with wild dolphins in the Atlantic Ocean. There are many species found off the coast of Madeira including Atlantic-spotted, bottlenose, Risso's and striped dolphins.
What's more, you'll also enjoy a whale watching tour where you could see pilot, Bryde's and fin whales. Your onboard marine biologist will be on hand to tell you all about the marine life of the islands as you search for your aquatic friends.
Madeira proves that you don't need to travel halfway across the world to experience some genuine wildlife encounters.
Click here to view our holiday to Madeira
Click here to find out about our family wildlife adventures
---
Image credit: Heinz Rickers and Sabah Tourism, South African Tourism, Miguel Moniz/Visit Madeira