Our Blog
As a father of two, anywhere that makes my children smile from ear to ear and laugh so much is alright by me and that is why year after year we return to Luosto.
This small Finnish village has everything and more that a family could wish for. The Tunturi Hotel has a small swimming pool which is an ideal place for the kids to splash around in. The staff are friendly and accommodating and the restaurants are very child-friendly.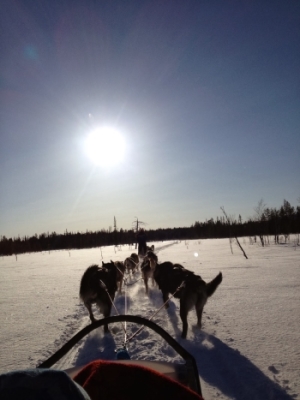 Luosto offers plenty of activities for parents and children.
Our favourite has to be dog sledding and the cries of delight from the kids are unforgettable as we whizz through the snowy forest. And then, to meet and handle all the cute puppies in the Husky Farm afterwards is amazing. Each and every time, my daughter just can't stop smiling and we invariably have to disappoint her by telling her she can't bring a puppy home.
When work asked me if I would like to take my family to Gozo for the week and try out all the activities I had no idea that I was about to experience a destination that would remain in my heart forever.
The little island of Gozo (approx. size: 9 x 5 miles) is packed with culture, cuisine and colourful characters. The locals are welcoming, warm-hearted and generous. I had heard that if you ask a 'Gozitan' for a glass of water they will give you a bottle - and this was very true.
The island has a good public transport system although you do need to settle into 'Gozo-time' as no one here seems to be in a hurry.
We hired a car for the week and found travelling around very easy. They drive on the left hand-side although we were told by our guide that this does not really happen in the hotter summer months as everyone simply drives on whichever side has the shade! All roads pass through Victoria and you are surrounded by the sea – you can't go far wrong!
The first time I saw the Catalan Pyrenees was 04 January 2002. It was three days after the birth of the European single currency and I was stood on the edge of Lake Maurici in the Aigues Tortes National Park. The call back to the office simply said 'We have struck oil' and so was born our Catalan Pyrenees family activity holiday which has been our flagship summer option ever since.
The town of Sort is located just over 3 hours from Barcelona and has not changed in the 13 years since.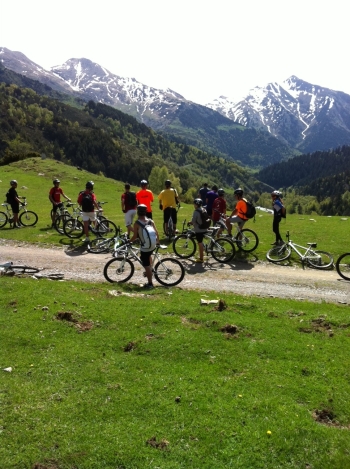 The town of approximately 2000 inhabitants lies on the fast flowing Noguera Pllaresa river which is the centerpiece for most of the activities we feature – whitewater rafting, kayaking, hydrospeeding as well as exciting canyoning.