I have to admit that I was extremely apprehensive to drive a husky sled. Many of my colleagues had said that it was their favourite winter activity, but something about being in control of my own sled made me nervous.
On the day of my first ever husky safari, my colleagues and I thought we were merely visiting Vuokatti's husky farm for a tour and a catch up with our suppliers. As we hung up our coats in the cosy main building, however, they said "OK, the dogs are ready to go, so let's get outside!" I was completely taken aback, and suddenly very nervous.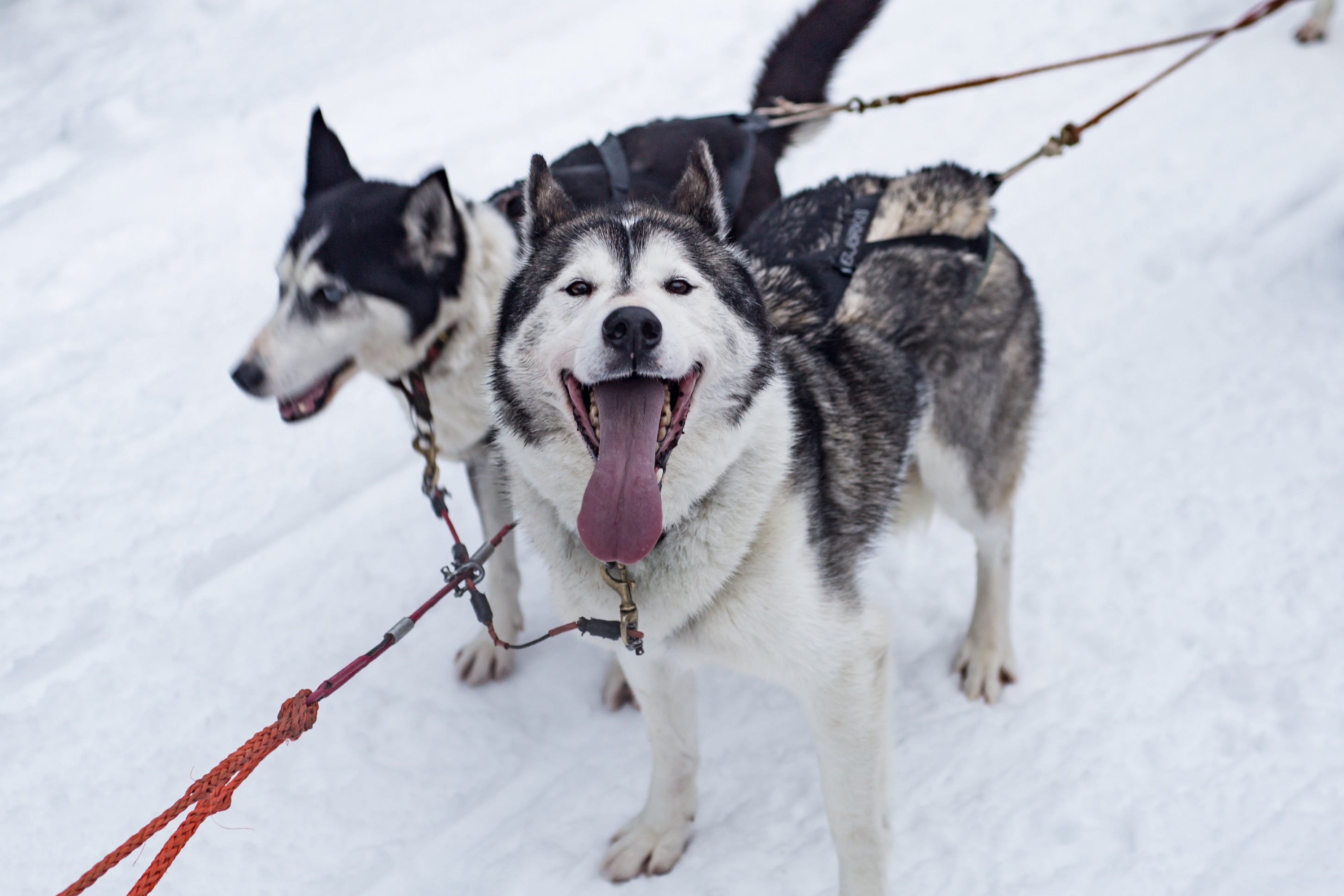 We pulled on all of the provided cold weather clothing and headed outside for a full safety briefing and tuition on how to guide your own sleigh. I had absolutely no idea about how it all worked, so I was interested to hear that you must distribute your weight and lean when coming to a corner in order to help the huskies along. You also have a brake pad on your sleigh so that you can control the speed of the excitable dogs, who I am sure could run for days straight judging by the amount of energy they showed. As soon as the talk had ended, I was feeling reassured that I could actually do this, and that I was in very good hands should I have any problems or questions.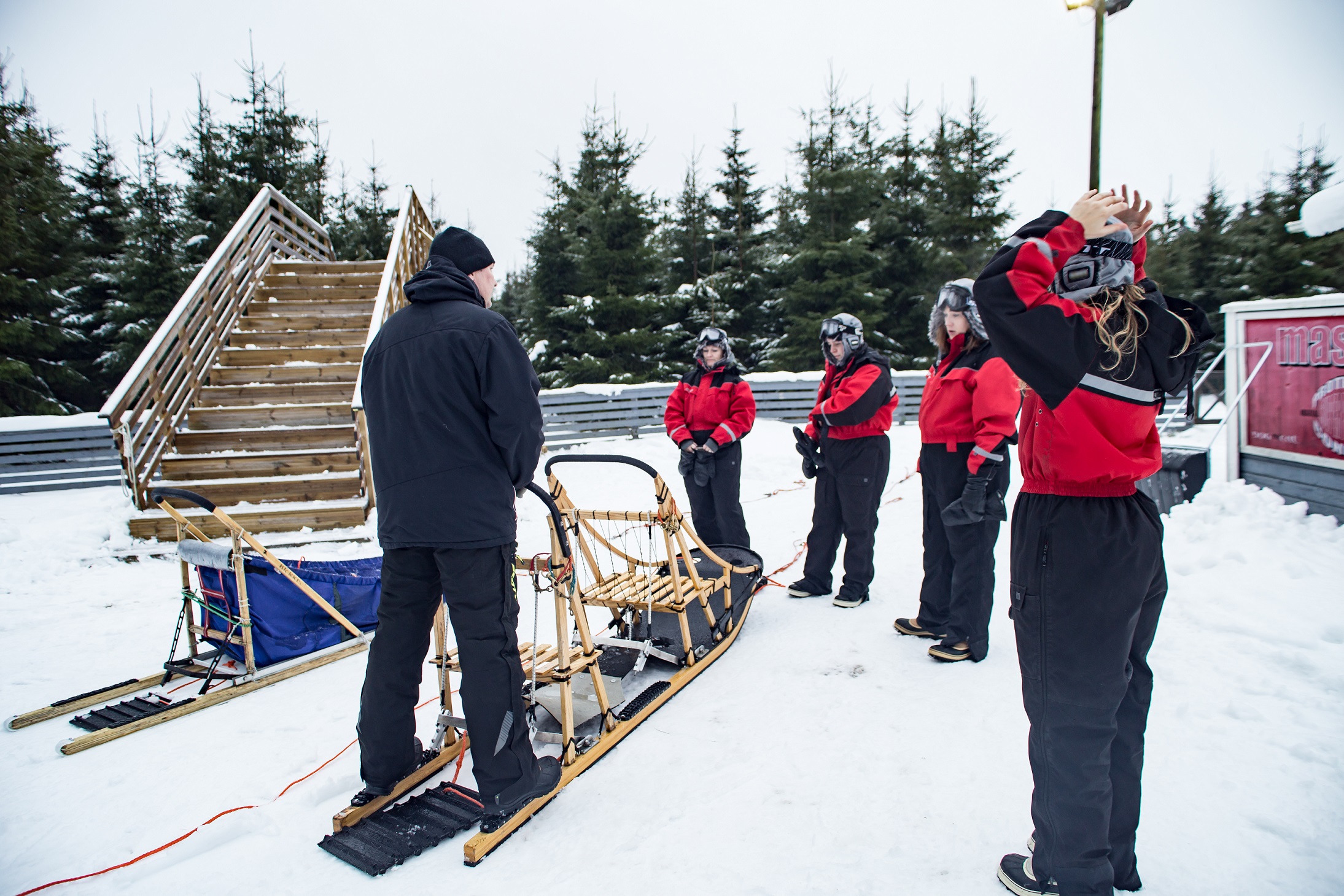 Before I knew it, it was time for us to drive, and I was going first! I grabbed Greta, our local rep, and begged her to be my passenger on the sleigh in front as I was too nervous to do this alone. We were only doing a short run, as we unfortunately didn't have time to complete a full safari, but the brief burst of exhilaration was amazing. As soon as I started driving, the nerves slipped away and were replaced with excitement. I underestimated the dogs' skill and experience, and they knew exactly what they were doing without much input from me at all! It all felt completely safe and easy, as they guided me over the tracks. The scenery was stunning, the trees were heavy with shimmering snow, and the surrounding silence was a blissful addition to this magical experience.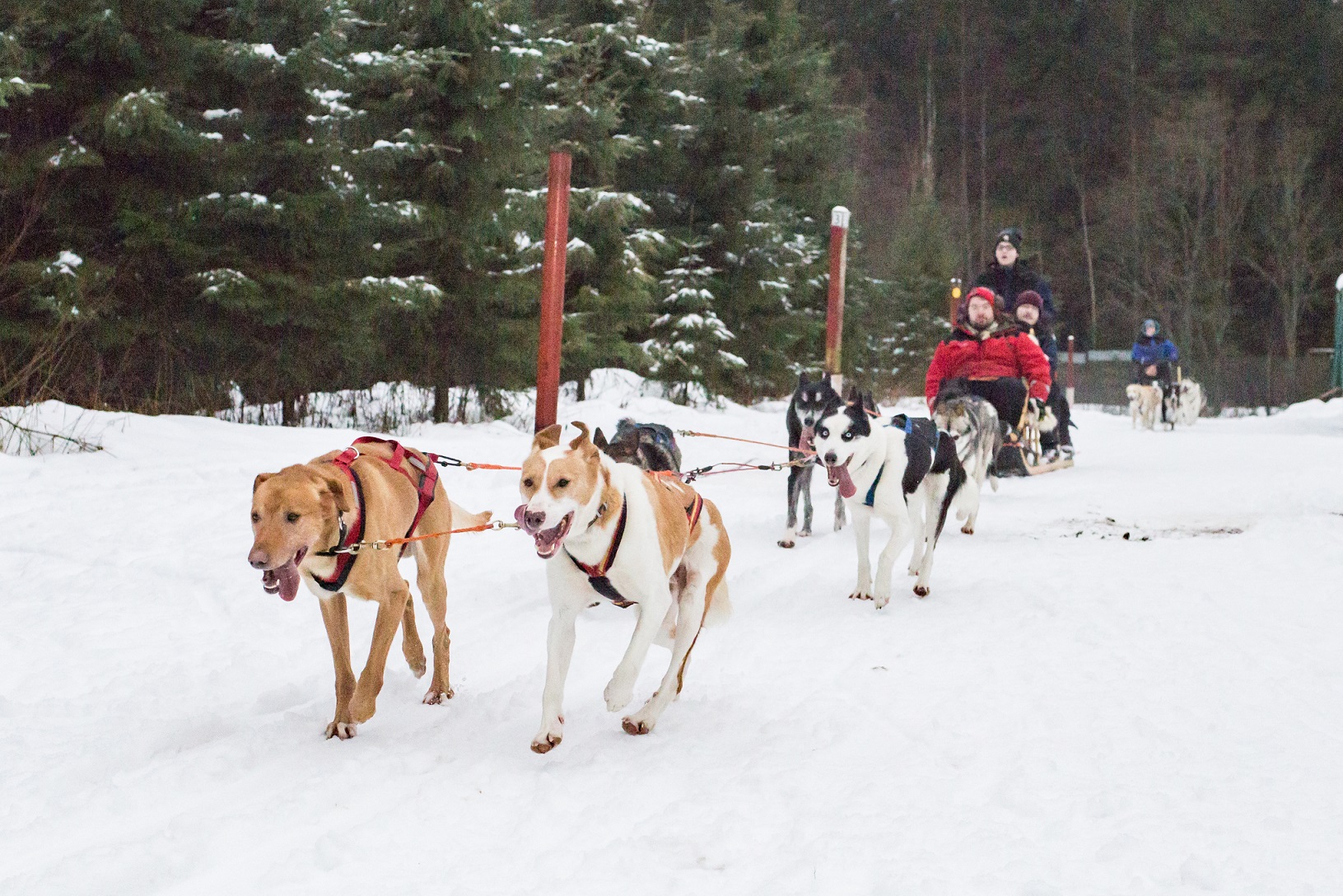 After a few minutes of driving, all I wanted to do was try it again and again. Luckily, the local team were more than happy to let us try this a few times, and I couldn't get enough.
Something that stood out to us all was how much the mushers adore and take fantastic care of the dogs at the farm. As we took a tour of the dog yard, we laughed at the name signs on each dog's pen, detailing a little about their personality. Some of the older dogs were too shy to come and greet us strangers, but some of them loved a good scratch through the wire.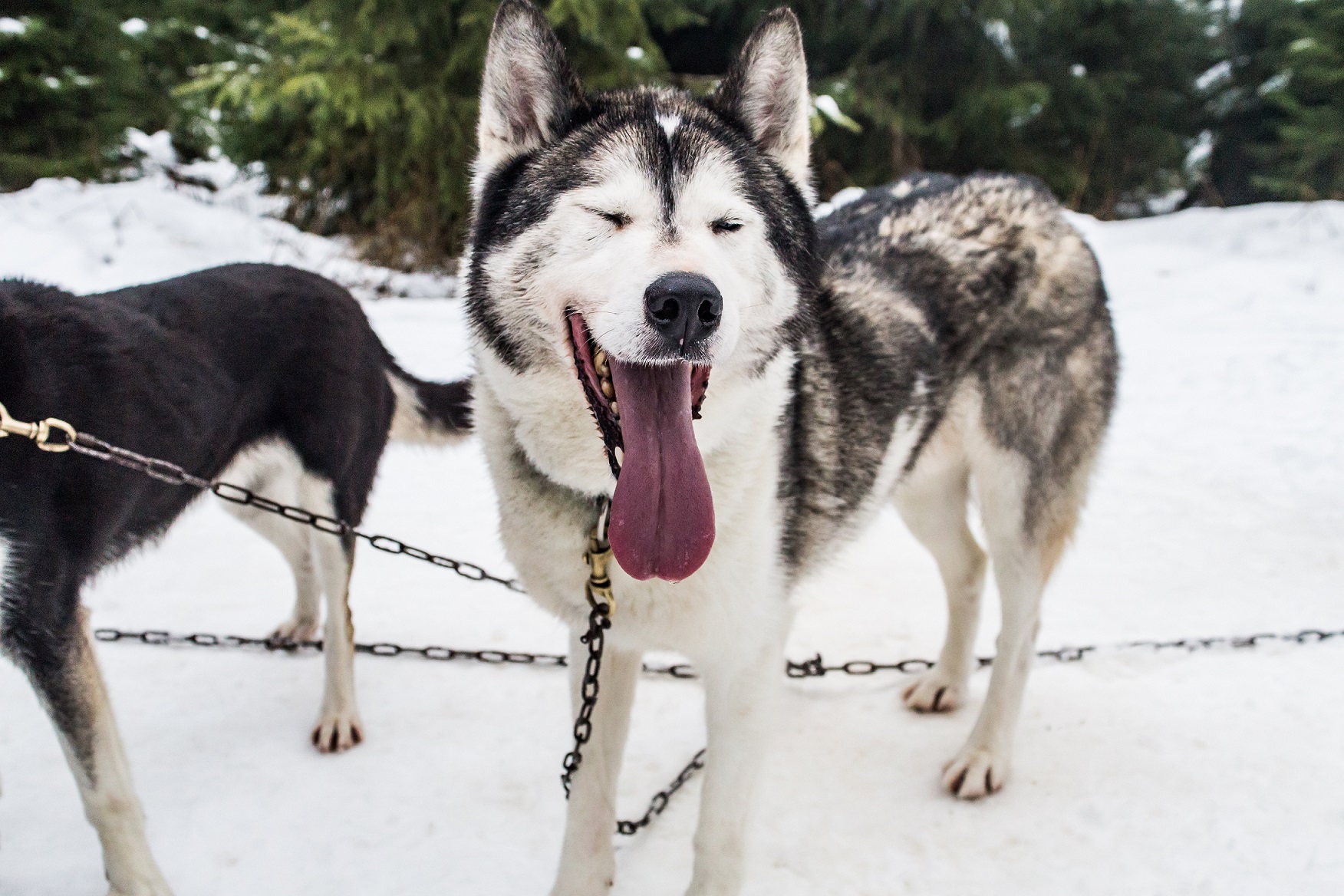 We felt so enlightened seeing the dogs do what they were made to do, and amazed to see how desperate they were to go on a run. We actually pitied the ones that were sat waiting, hoping to be picked next, as they looked so crestfallen that they hadn't been chosen!
It is safe to say that I am in complete agreement with my colleagues – the husky safari was, and always will be, my favourite winter activity.
To find out more about Vuokatti click here.
---
Photography by Matt Robinson